The Election Court Petition hearing is ongoing as the Petitioners are seeking for a cross examination of the Electoral Commission in the witness box of the Apex Court.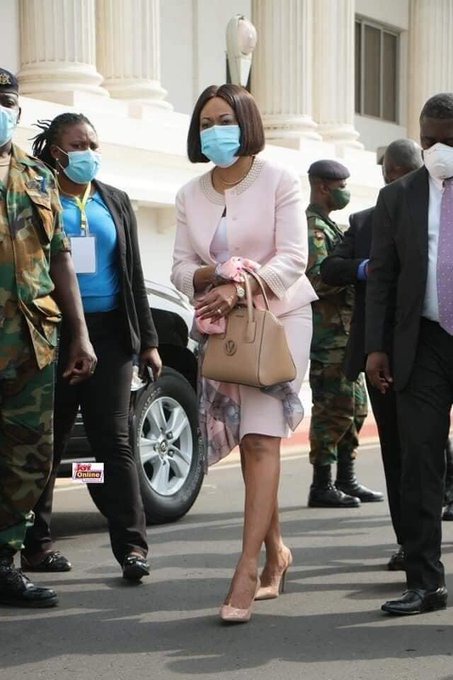 Madam Jean Mensah
Madam Jean Mensah has been the thread in the past days as suggestions are being made that she must also be cross examined in the witness box just like the three witnesses of the Petitioner did to clear the air.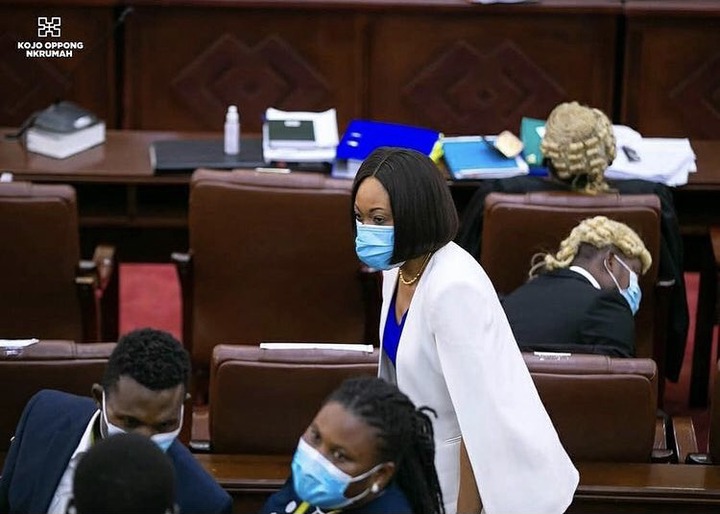 The Petitioners are very keen and eager in interrogating the Electoral Commission to meet their objection why they Petitioned their case to Court.
Whether Madam Jean Mensah will be cross examined, it hasn't been clear yet but it all depends on the Court to decide going forward. Although some Ghanaians have reacted with some mix feelings over this questions.
Despite media own, Afia Pokuaa reacting to this question has suggested that, the EC should mount the witness in order for Transparency and an Building of Trust to take place.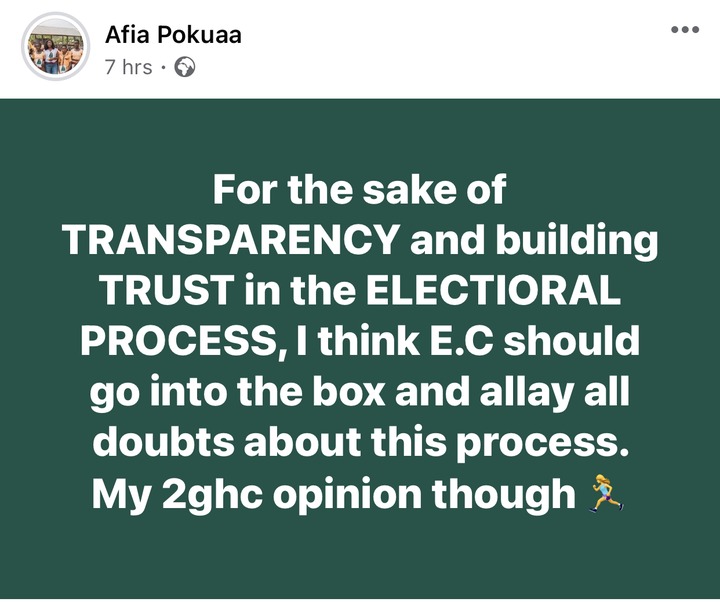 She wrote; "For the sake of TRANSPARENCY and building TRUST in the ELECTIORAL PROCESS, I think E.C should go into the box and allay all doubts about this process. My 2ghc opinion though"
Notwithstanding, Multimedia company, Adom TV Generally asked this question on their page whether the EC Boss, Madam Jean Mensah should be cross examined. They posted;
"Should EC boss, Jean Adokwei Mensa mount the witness box?
Over 1000 netizens reacted to this question quizzed by Adom TV wit their own expressions, views and opinions on why she must be cross examined and vice versa. With some comments, some were pushing for her to mount the witness whiles other comments to was suggesting that it unnecessary.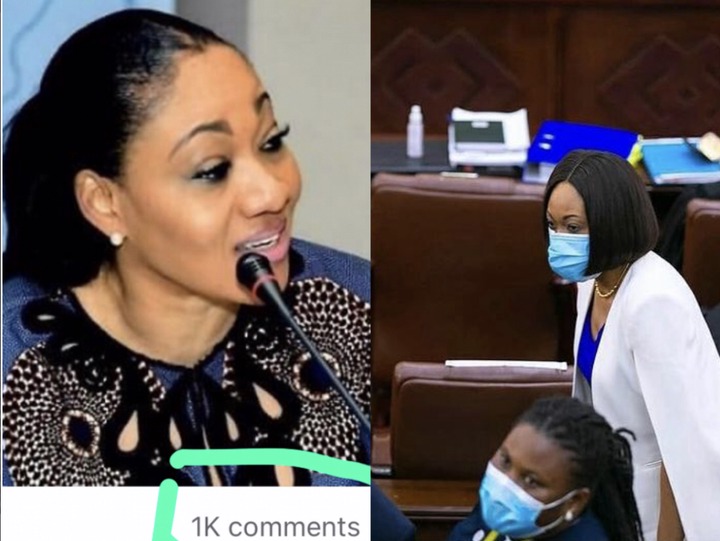 Check out the reactions below;