A Ghanaian woman Identified as Abena Attaa Who is a farmer at Obeng, a village in Amenfi Central in the Western North Region has sustained several cutlass wounds after she was allegedly attacked by her husband over a farmland.
According to the victim who narrates the incident to AdomTV, she had a little misunderstanding with her husband whose name was given as Akwaboah prior to his attack on her. According to her, she saw her skirt under her bag where it not supposed to be, so she called him to quiz him and that led to their misunderstanding.
She explained that, as a result of the little misunderstanding between them which she does not see it to be any big deal, her husband refused to eat his food served to him and later bin the food.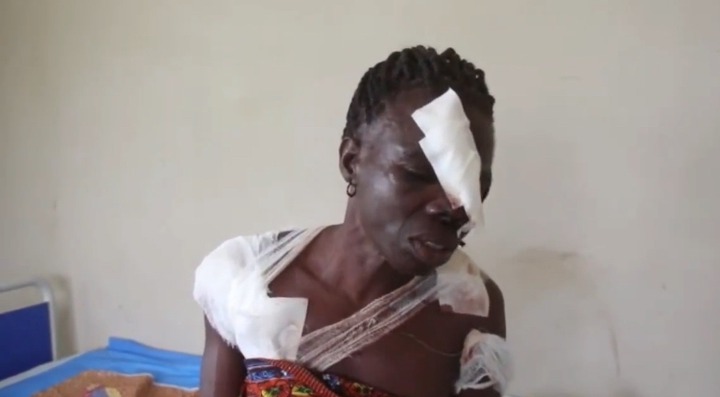 The woman who saw everything wrong with her Husband binning the food when he could leave the food if he didn't want to eat confronted him and the misunderstanding heated up. The man then poured a soup left on her.
Few moment, the man then asked the woman to share the cocoa farm they feed on so they go their separate ways but according to the woman, she refused and on grounds that, the man hasn't legally married her and moreover, before they came together as 'couples' she had already worked on her cocoa farm and that, he just came to help her as they both fed on it. Hearing that from the woman, the man with anger head her in the face of which she retaliated and move a distance from him.
Later, she saw the man with hard drug saying he will kill himself of which she tried to stop him. All of a sudden, she saw the man pull a cutlass at her and when she run, the man followed up and slashed her with the cutlass.
She begged and begged her husband while bleeding to stop since he was hurting her but he refused. No one was also coming to her rescue.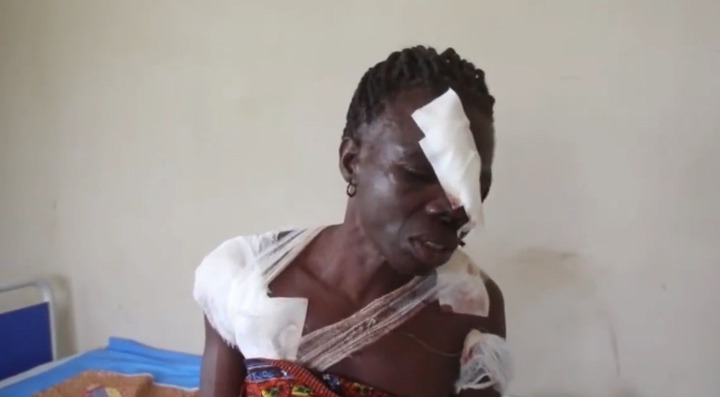 So she still continued begging for her husband to stop until her brother's son came to her rescue and sent her to the hospital for medical attention.
When asked whether her husband has a mental problem, she responded but saying No, nothing was wrong with him as she added that, they have been together for more than six years now so she really know him.