Just recently, Cape Coast based controversial and renowned Reverend famously known as as Rev Cosmos Walker Afrann narrated a very shocking revelation concerning the late Kumawood Actor, Bishop Bernard Nyarko which actually placed fear and confusion on the internet.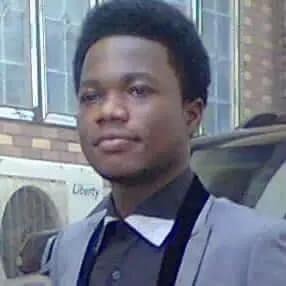 According to the man of God, he as seen Bishop Bernard Nyarko twice in hade of his demise. In his own words, he described hade as a Kingdom or a place reserved for people who couldn't make it to Heaven.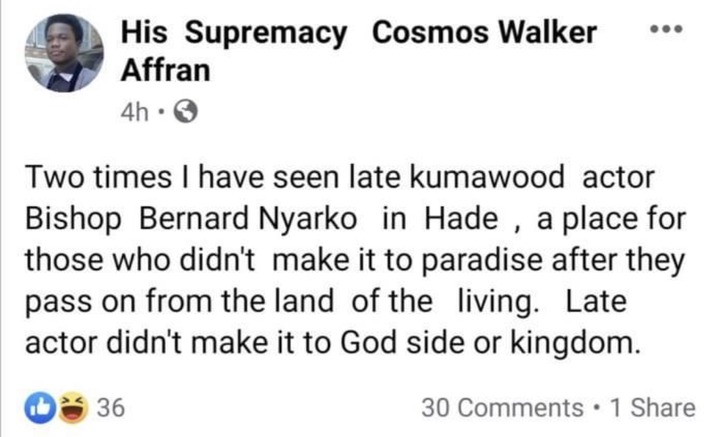 He posted; "He wrote; "Two times I have seen late Kumawood actor Bishop Bernard Nyarko in Hade, a place for those who didn't make it to paradise after they pass on from the land of the living. Late actor didn't make it to God side or kingdom."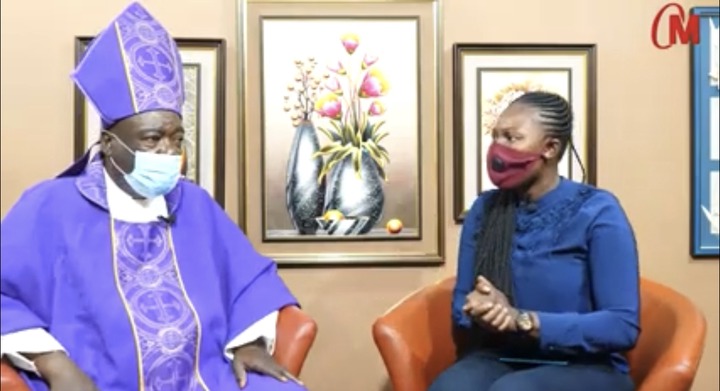 However, a renowned and well respected man of God popularly known as Odifo Kojo Atta has reacted to the awkward revelation made by Pastor Cosmos Walker as he described it as a big lie.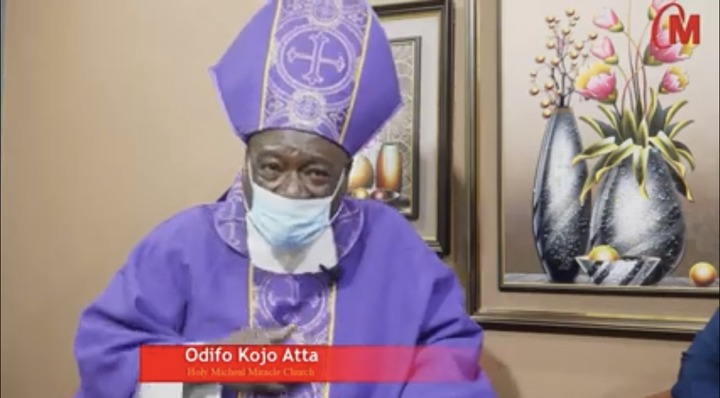 According to the man of God, it's only Jesus Christ who can testify where the Veteran Actor is and not man born of a woman can go to that extreme to reveal that his fellow human is in hell.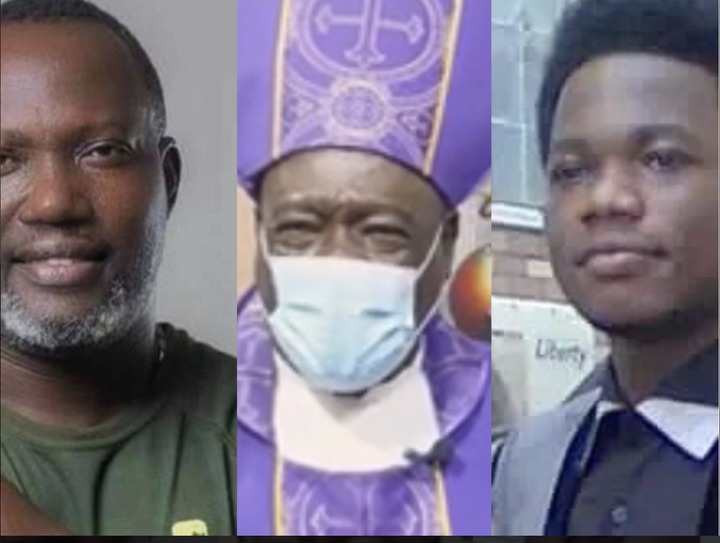 Reacting to the controversial revelation, He said;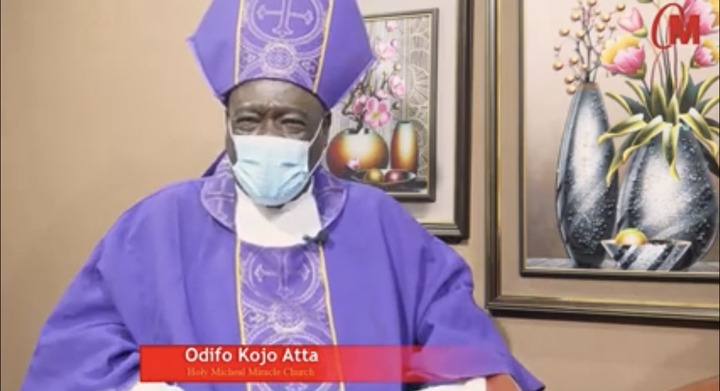 "Cosmos Walker also have relatives and friends who are no more so how many times have he revealed where their soul are now? Ask him how to locate where Heaven and Hell because no man born of a woman knows there and it is actually wrong to Judge your fellow human being since you're not God"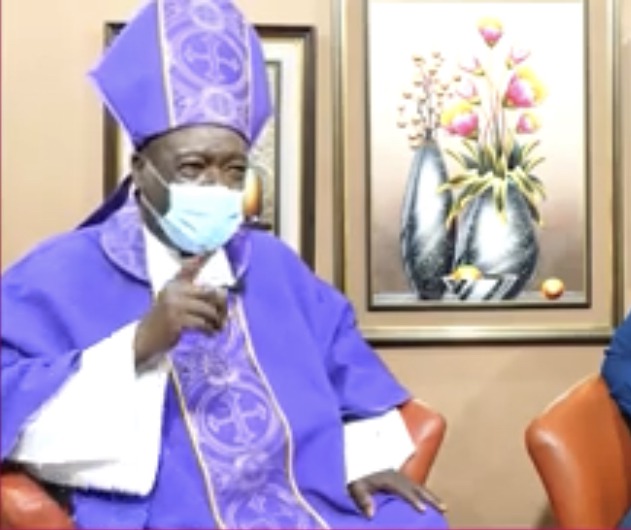 "He is a man of God and must portray himself as such because it is very disheartening to tell the World that Bishop Bernard Nyarko didn't make it to Paradise whiles you can't even show where Heaven and Hell is located" He added
He revealed this live on an interview.