On the 18th of January, 2021, the sad passing of one popular lady who was known as a famous dancer, Ama Broni who resides at Kasoa Liberia Camp. Ama Broni sadly met her untimely death at the Liberia Camp at Kasoa where there was an ongoing street carnival where she performed on stage.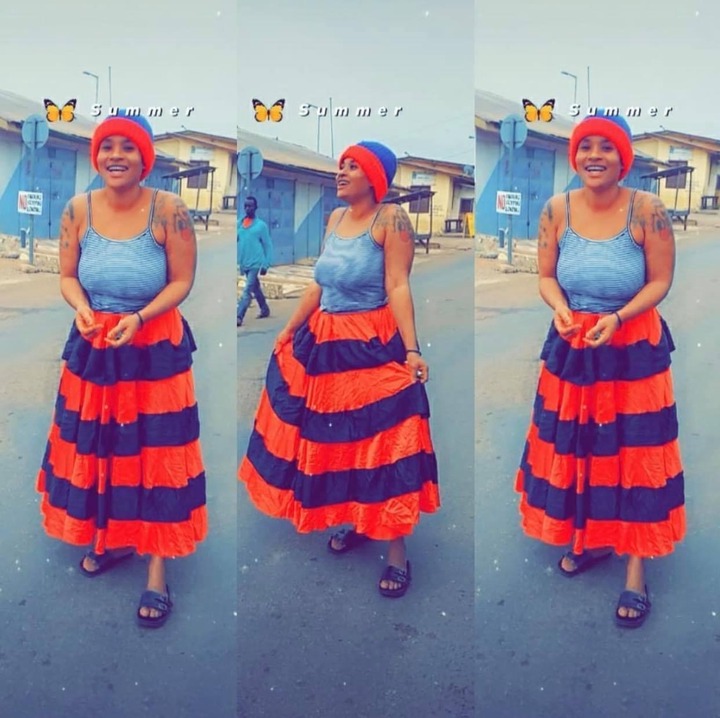 The late Ama Broni
It was reported that, some anonymous young men fondled her mercilessly which led to her demise after she suffocated in the midst of the crowd after her performance on stage was met an harassment from the furious men. It was said that, while making it out of the furious men, Ama Broni got electrocuted but did not get any help from those around as they thought she was high spirited with her performance.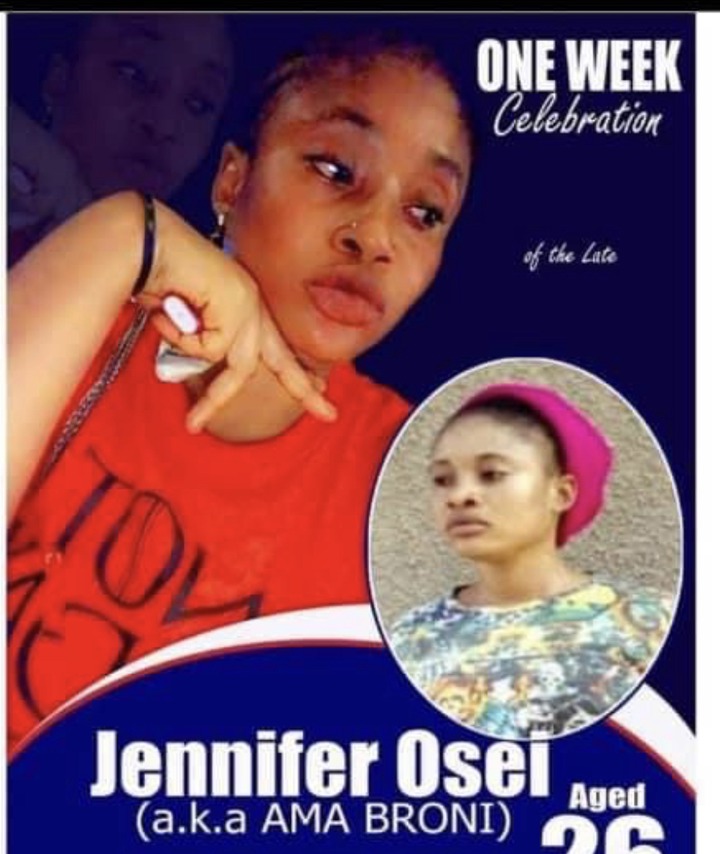 Ama Broni's death became a big thread in the Entertainment category in Ghana as many Presenters and Artistes reacted to the way she died in such an unpleasant condition where the report of her dead was so complicated.
Notwithstanding, Ama Broni after 3 weeks of her shocking death has finally been buried as many of her friends and sympathizers showed up at the Funeral ground to mourn and pay their last respect to the Entertainer.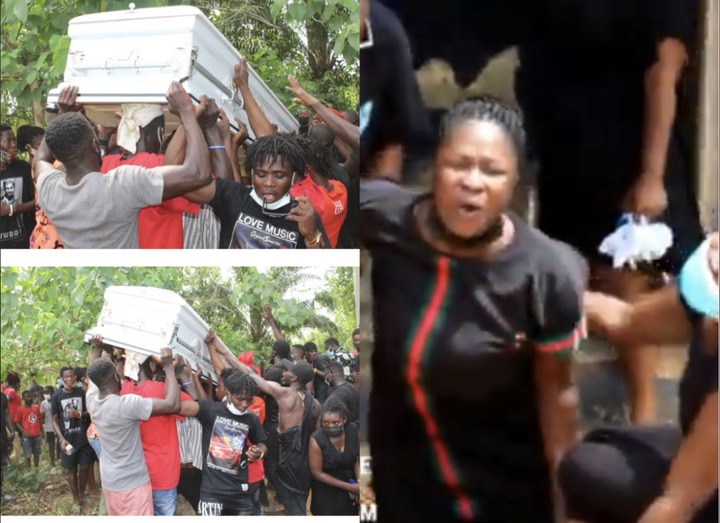 Ama Broni all the way from Kasoa, Liberia Camp was taken to the Eastern Region of Ghana, Akwatia to be buried where she hails from.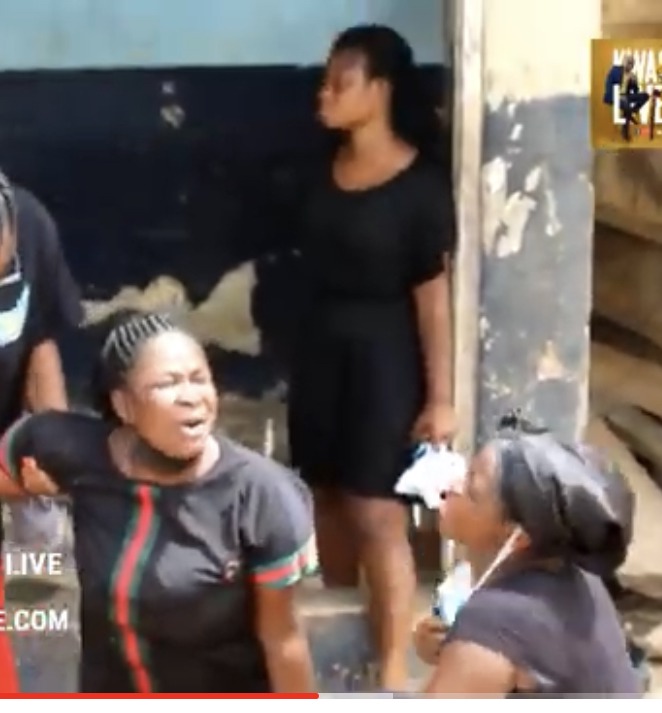 Her funeral came on successfully sadness despite that some few confusion rocked at the Akwatia cemetery and the uncontrollable tears from the mother of the deceased who has been identified as Maame Esi Mensah.
Ama Broni is finally resting as she received a very nice and beautiful befitting burial from friends and love ones who gathered to support the deceased at this sad moment.
Meanwhile, a video of how Ama Broni was buried has surfaced online. Check out some scenes below;