Some careless driving by commercial drivers in Ghana has been leading some innocent passengers in Ghana to get injured and even some to lost their lives due to how some drivers gets complacent when driving. Sometimes is their own fault but sometimes too, it may be the cause of other drivers.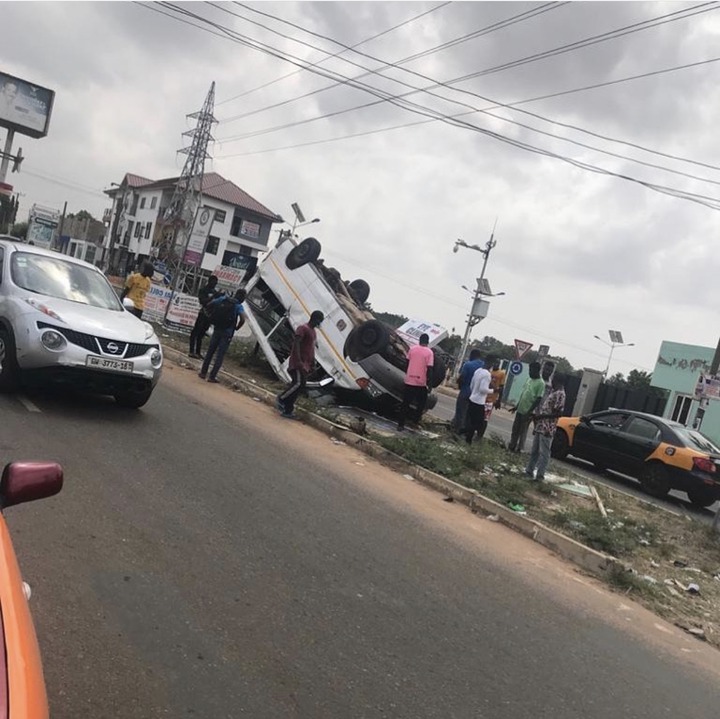 Disturbing news circulating on the socials has it that, a terrible accident has occurred at East Legon, American House road which has left over 14 passengers injured leaving one dead.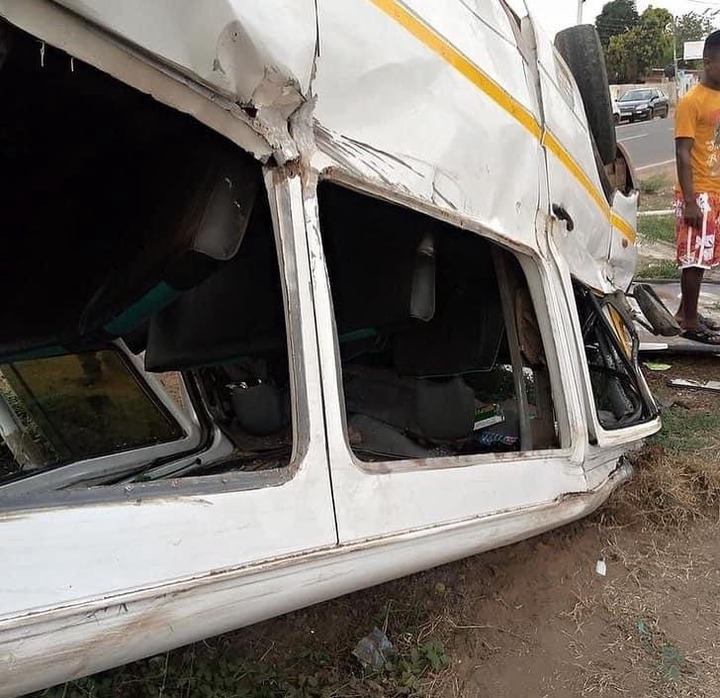 According to reports, the driver who was driving the damaged Sprinter bus was over-speeding after he tried to overtake another commercial bus in order to get passengers at a nearby bus stop.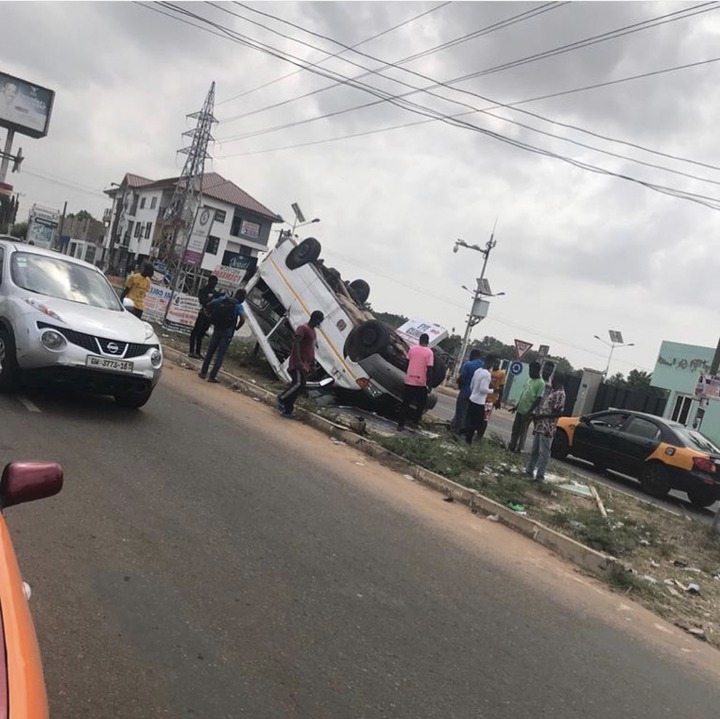 So in the process of overtaking, in the narrow road, a private car was also heading against the direction after the Sprinter Bus also went to the lane of the private car which caused a head on head collision making the Sprinter Bus to somersault off the road.
One passenger died at the spot of the accident whiles others to have been rushed to the hospital after sustaining injuries.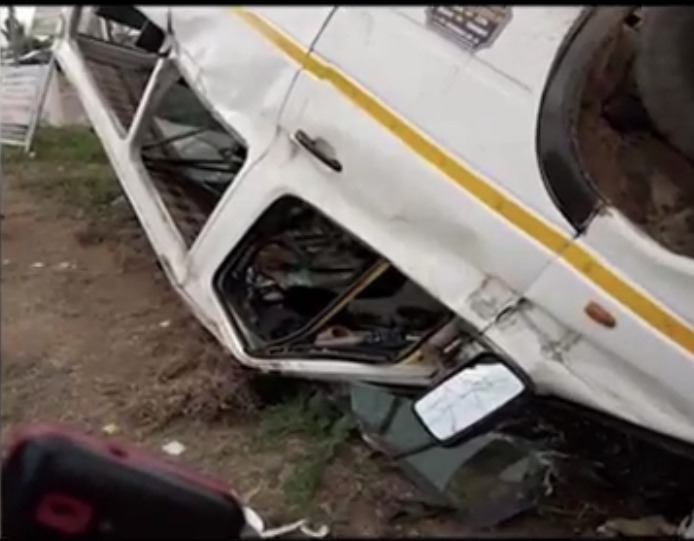 This is really a sad news and must serve as a good deterrent for other drivers not to take unnecessary overtakings especially commercial drivers just because of their gains whiles putting lives in peril.