The worldwide deadly virus, Coronavirus also known as COVOD-19 hit us in Ghana in the early months of last year, 2020 and afterward, way of living hasn't been the same.
In March 13, 2020, Ghana recorded it fist two Covid-19 cases. The said individuals who tested positive for the virus were said to have returned to Ghana from Norway and Turkey.
In a way of reduce the possibility of spreading the virus since it's an airborne virus, the said individuals were isolated and contact tracing went on.
But unfortunate for us, the virus kept spreading and spreading until the President Of Ghana, His Excellency Nana Addo Dankwa Akufo Addo announced a partial lockdown in some places where the virus was fast spreading.
The Economy was affected badly by the partial lockdown and as a result, the lockdown was over, restrictions on people in those areas were lifted. Life was back to normal a bit.
However, Ghanaian woke up to a shocking and happy news of almost all individuals contracting the virus being recovered from the virus even tho there hasn't been cure for the deadly virus.
Many were of the view that, the massive increase of the recovery case was a way to campaign and for the presidential and parliamentary elections to go on. Before and after the the elections, active cases recorded were too low that many though Ghana has been able to kick the virus out of the country.
'It is a new year, 2021 and things are expected to bounce back to normal, schools in all level of education have been opened, no more campaign and rallies, Elections is over and all of a sudden COVID-19 is fast spreading.'
However prior to the opening of school, many were not in support since this could increase the massive spread of the virus of which is happening now. A lot of cases have been recorded in some schools across the country and students are not safe at all.
In an update from the Ghana Health Service, Ghana has recorded close to 1000 new cases and it a sign of a possible closure of school and even a partial lockdown in some areas.
As at February 13, 2021 Ghana has recorded 790 new cases bringing the active cases to 7,509 with 505 death recorded.
Total confirmed case now counts 74,347 with a total of 66,333 recovery cases.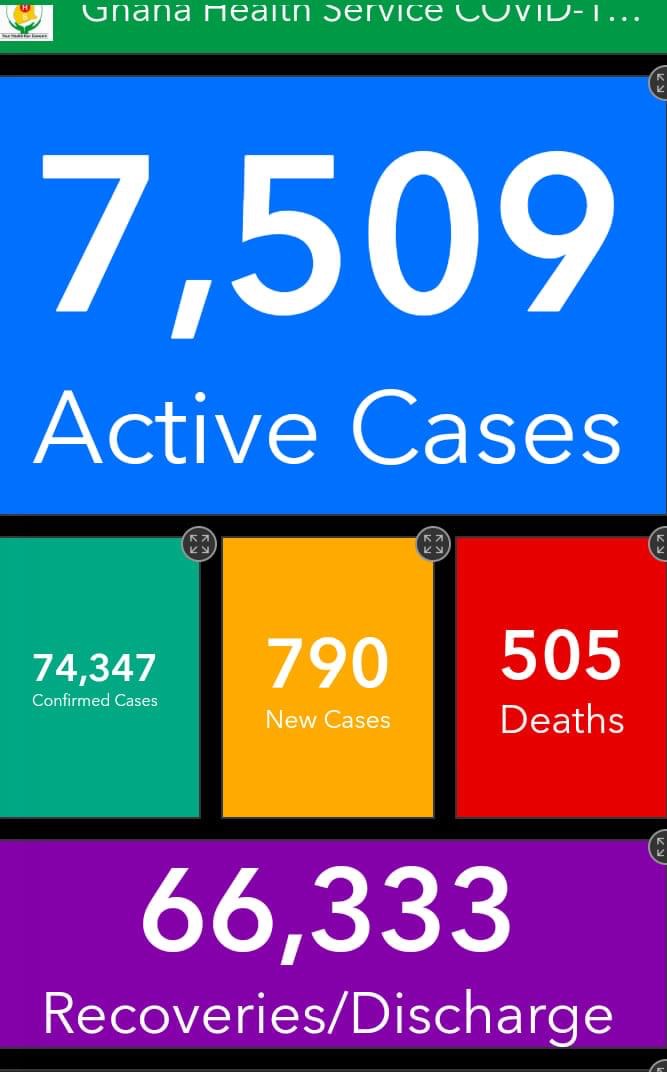 His Excellency Nana Addo is expected to address the Nation tomorrow on the measures taken to reduce the massive spread of the virus and per the massive increase in the latest update, it is believed that, he will announce a closure of schools.