As February is the month of Love, Couples and singles endeavor to share love and affection to one another in so many ways to prove that you love the suppose person you're trying to impress. One can show someone love through words, donation to the less fortunate, spending time together with your love ones and surprising them with gifts etc.
On the 14th of February is the annual festive to celebrate love, friendship and admiration. Individuals intend to appreciate their love ones by sending messages of love and affection to partners, family and friends which is known as celebrating of Valentine's day.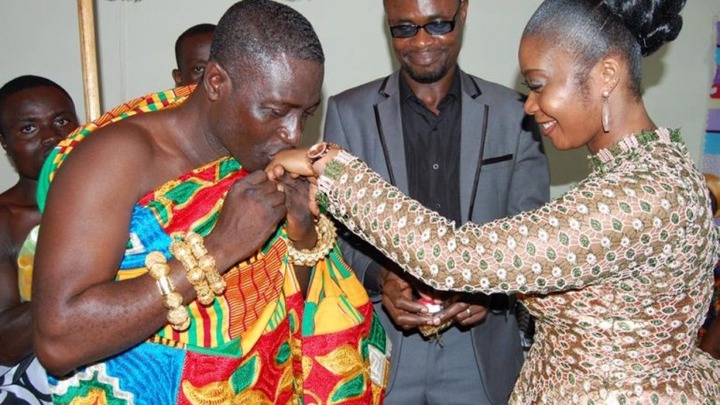 Captain Smart and Akosua Sikapa
In regards to this, the popular Angel Broadcasting Network Journalist known for his uprightness and dedication in the media space, Blessed Godsbrain Smart aka Captain Smart always love to treat her wife in special way by expressing how he loves her to bone.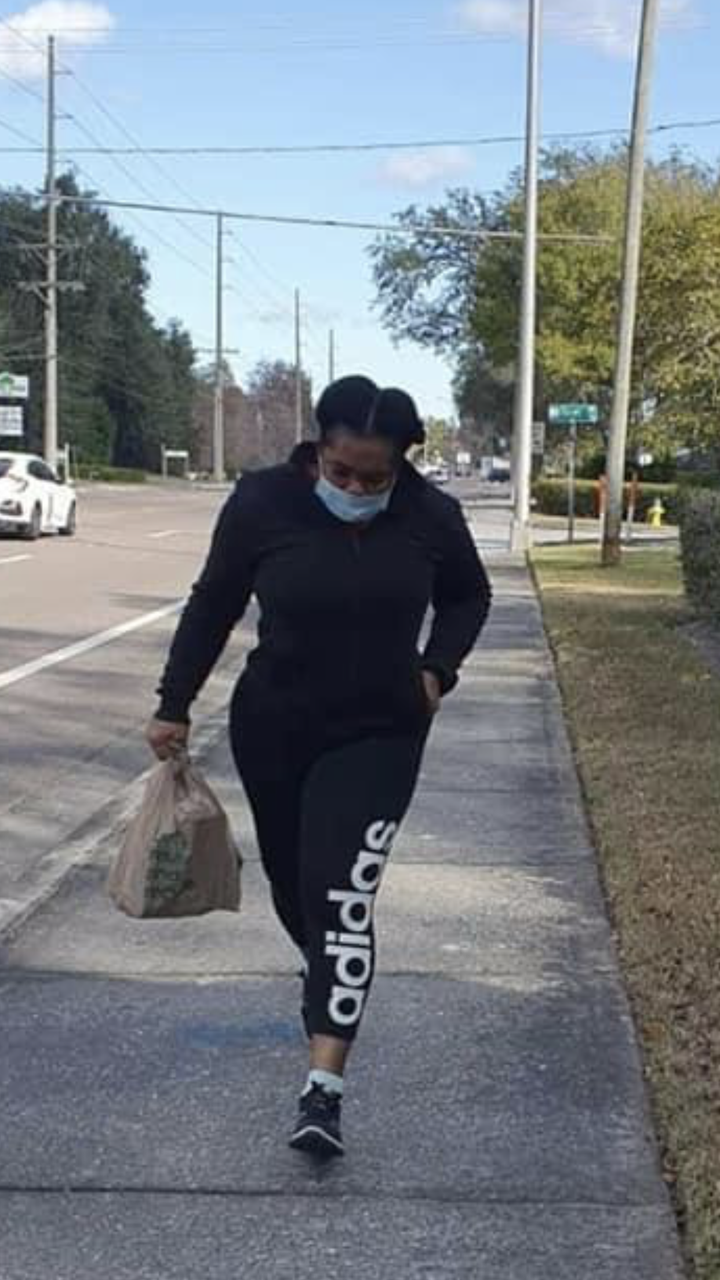 He never hesitates to show off his wife but flaunts her to the Public to show everyone how he cherishes her unlike how some men keep their love life private due to their own personal reasons.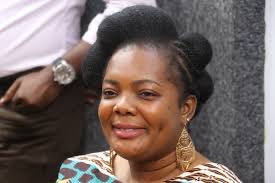 Captain Smart has penned down a love message with some romantic words to his wife who is known as Akosua Sikapa as he flaunts some rare pictures of her.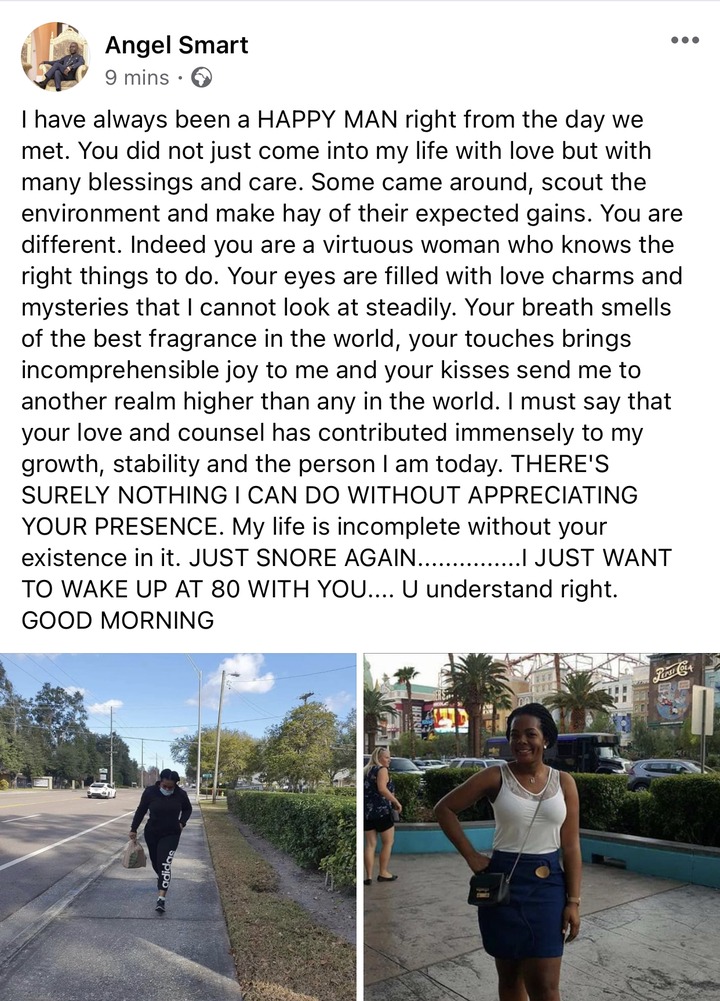 He wrote; "I have always been a HAPPY MAN right from the day we met. You did not just come into my life with love but with many blessings and care. Some came around, scout the environment and make hay of their expected gains. You are different. Indeed you are a virtuous woman who knows the right things to do. Your eyes are filled with love charms and mysteries that I cannot look at steadily. Your breath smells of the best fragrance in the world, your touches brings incomprehensible joy to me and your kisses send me to another realm higher than any in the world. I must say that your love and counsel has contributed immensely to my growth, stability and the person I am today. THERE'S SURELY NOTHING I CAN DO WITHOUT APPRECIATING YOUR PRESENCE. My life is incomplete without your existence in it. JUST SNORE AGAIN……………I JUST WANT TO WAKE UP AT 80 WITH YOU…. U understand right"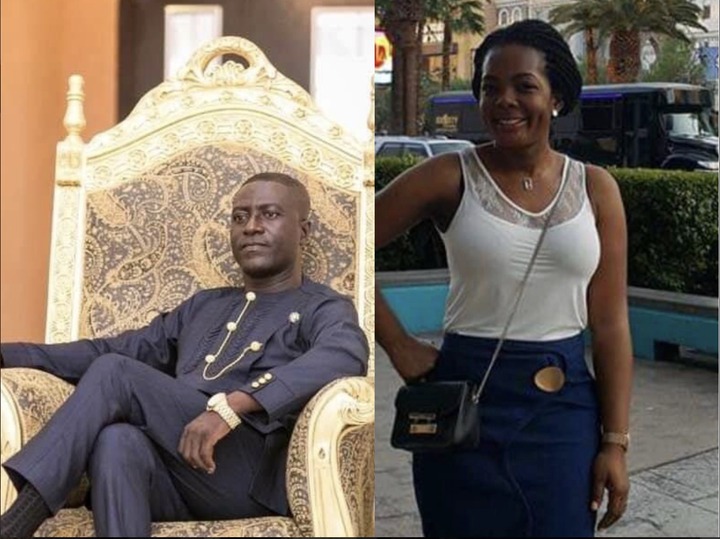 From Captain Smart's own words, you could feel how much her wife mean to him and how supportive she has been to him. As the dating says, behind every successful woman, there is a woman. Akosua Sikapa has been a good wife to Godsbrain Smart and he really appreciate her.