Now it seems there is nothing strange and weird about having a livelihood in a Cemetery in Ghana after some couple of individuals showed up on interviews to disclose their experience of staying in Cemeteries over the years.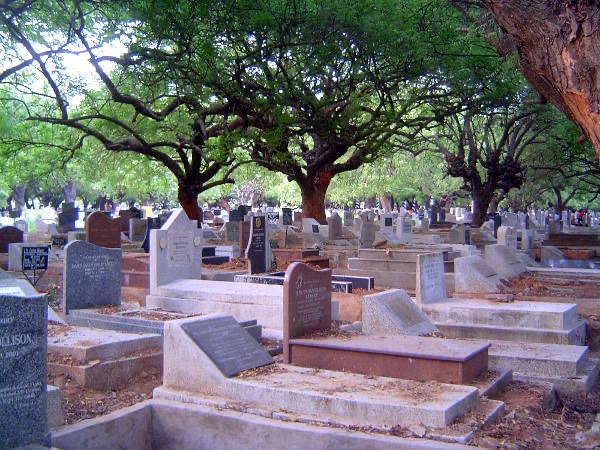 It may look weird and scary to most people who have not experienced life there but some less fortunate and homeless ones who have no option and capital of renting a house have gathered courage to live and sleep at the Cemetery and in no time, it becomes normal to them.
In regards to this, an upcoming musician who has been identified as Samuel Akwesi Bossco aka Akwasi B GH appeared on an interview on SU TV to express his experience of living a life and working at the Osu Cemetery for over 15-years.
According to Samuel Akwesi Bossco, he relocated at the Osu Cemetery when he was 12-years of age after one of his friend referred him to join him work at the cemetery together with some other grownups.
"I was the most youngest when I started working and sleeping at the cemetery way back in 2000, I didn't take it easy from the start, I was very scared based on the myth that there are Ghosts in cemetery, I could hardly step on someone's tomb but fast forward after some few moment I got used to the life here"
"I have passion for music and have recorded over 52 songs (51 Hip Life and 1 Gospel), aside working and sleeping at the cemetery, I go to perform at shows which I don't get paid sometimes"
Speaking on his encounter of meeting an alleged Ghost; "I was cleaning a graveyard sometime and an anonymous and furious man from nowhere approached me to stop cleaning the grave or else he will take my clothings which was on the floor, so as he tried to take them, I quickly took them and stopped working on the grave, and ran away, I realized the grave I was cleaning was the man's grave after I came back and saw the same image of the man on the grave but he was no where to be found, from what I've been seeing, I have no doubts that Ghosts exists"
"I live together with my girlfriend here at the Osu Cemetery, and life has been normal because I earn enough to get my daily meal so life here has been normal for us" He added
Akwasi Samuel builds tomb for bereavers and also tidy up the cemetery.