Valentines Day are celebrated annually on every 14th of February, 2021. It's a festive that signifies love and affection for one another gather single or taken. Valentine's are however not celebrated by all as it was originated by the Catholics.
On this special day, singles, couples and all kind of relationship statuses come to together to share love through words, gifts, surprise visits and even donations. Individuals define and present their love to their special persons on a day like this with something unique and exceptional that was never done in the regular days.
Celebrating of Valentines is devoting oneself to show love and not by force to partake in the one day festive. Valentine gifts are mostly Chocolates of all kind and also Flowers.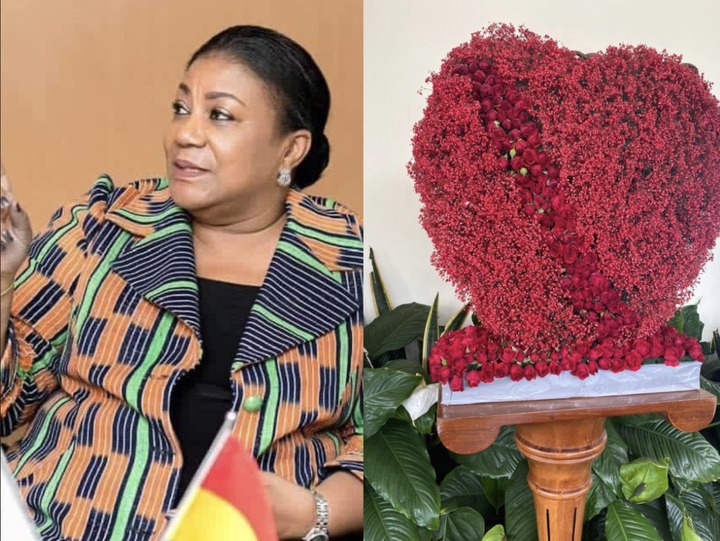 The 1st lady of Ghana who is known as Madam Rebecca Akufo-Addo has shared the Valentine gift she got from the 1st Gentleman of our land and also her better half, President Nana Addo-Addo.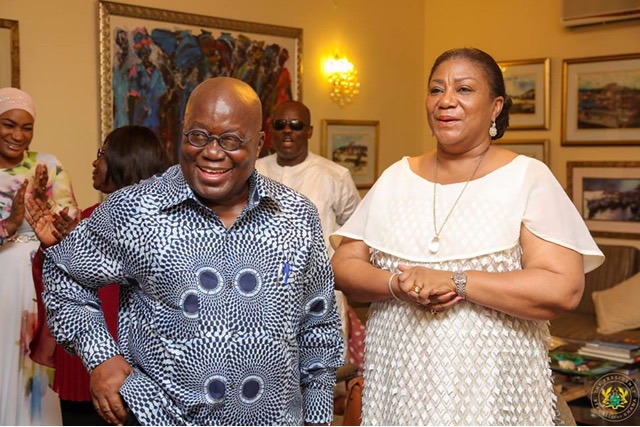 The relationship between Madam Rebecca and Prez.Akufo-Addo is undoubtedly a tight and beautiful one with how they relate to each other as Husband and wife.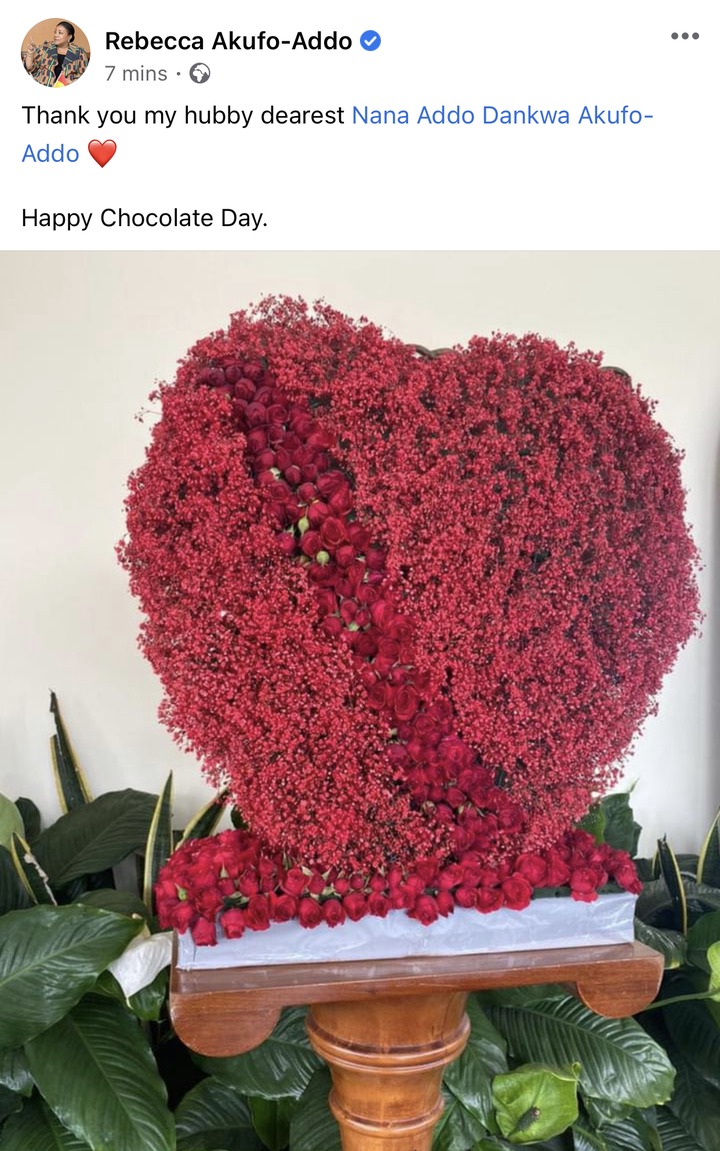 Madam Rebecca Akufo-Addo on her timeline has displayed the wonderful Valentine gift she got from her husband with a lovely appreciation caption.
She wrote; "Thank you my hubby dearest Nana Addo Dankwa Akufo-Addo ❤️
Happy Chocolate Day."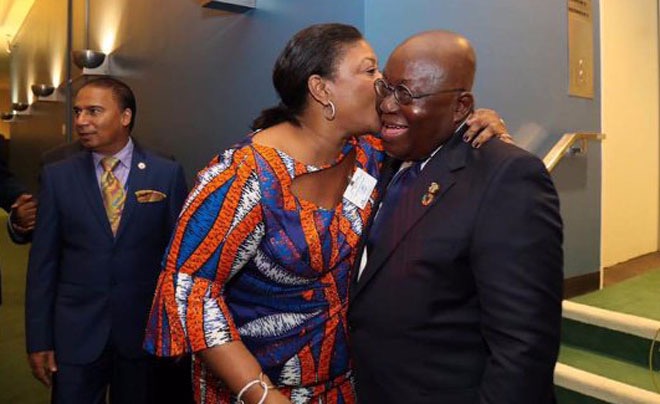 It's indeed nice of our President to show his love to her wonderful and beautiful wife on this special day..
Happy Valentines Day To Y'all