Love is indeed a beautiful thing and our own leader Has shown Ghanaians how to express love to someone you.
Madam Rebecca just uploaded a nice gift that she got from her husband, she uploaded the gift with the caption "Thank you my hubby dearest @NAkufoAddo ❤️
Happy Chocolate Day".
Shortly after she uploaded her gift on Twitter, her husband also replied with a heartwarming message which read that "You're welcome, my beautiful Rebecca.
Happy Chocolate Day 🍫".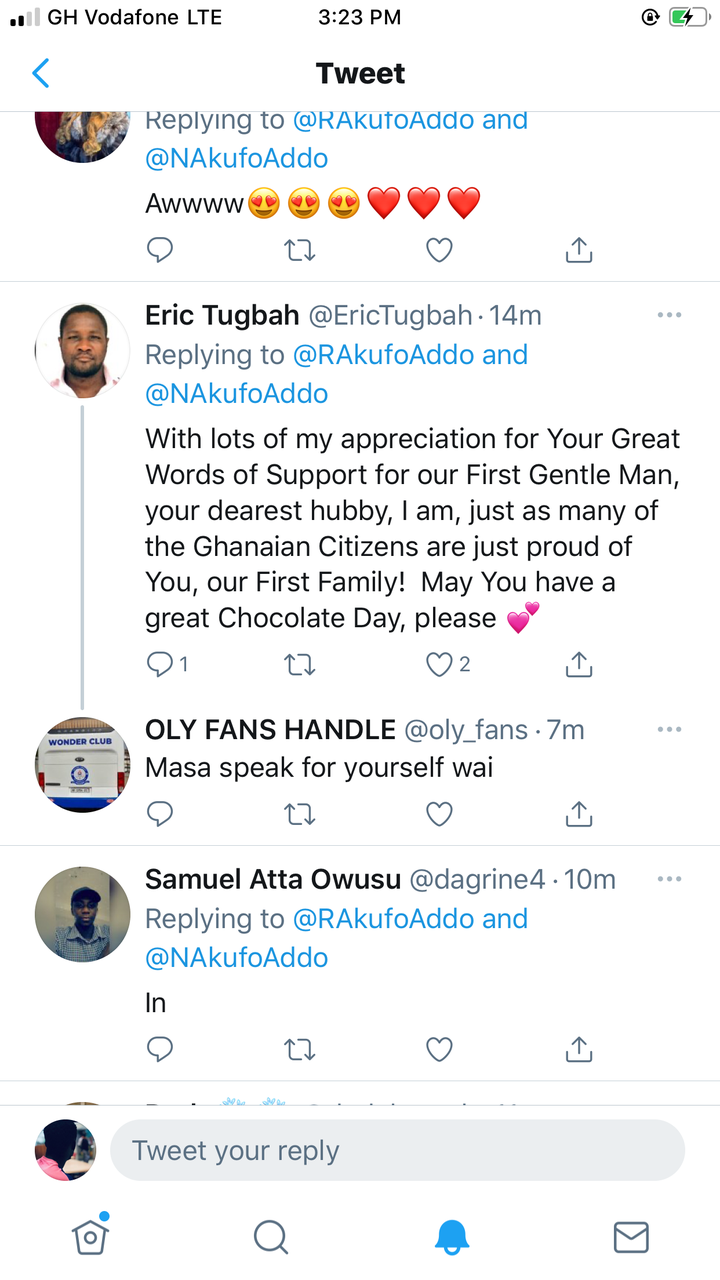 Ghanaians upon seeing this have made various comments below are some of the comments;
"With lots of my appreciation for Your Great Words of Support for our First Gentle Man, your dearest hubby, I am, just as many of the Ghanaian Citizens are just proud of You, our First Family! May You have a great Chocolate Day, please 💕"
Another comment also read that "Awwww nana romantic 😍"