The Famous Ghanaian Comedienne, Actress, TV Presenter and social media activist famously known as Valentina Nana Agyeiwaa aka Afia Schwarzenegger is known to be one of the most controversial and straight forward celebrity in Ghana where she has fallen into the grips of individuals after she allegedly talked against them.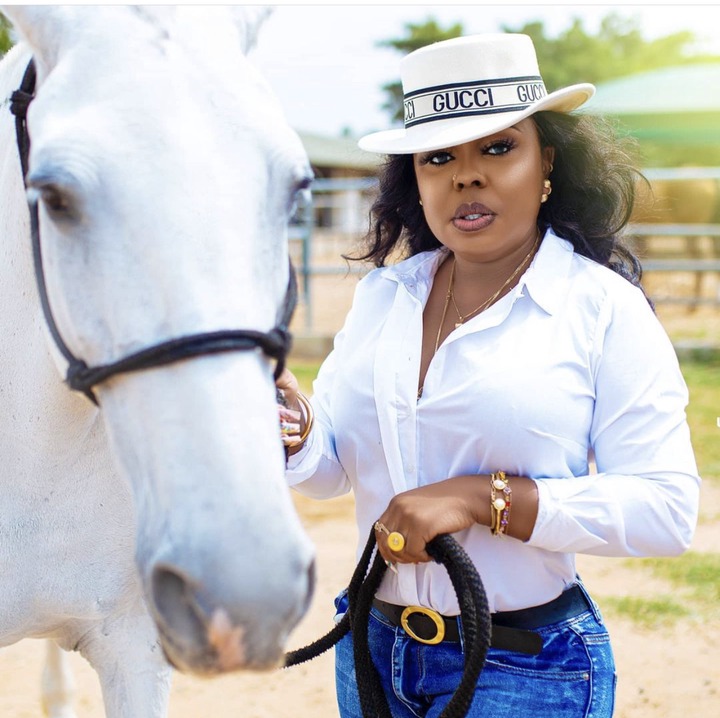 Afia Schwarzenegger
Afia Schwarzenegger has been tagged as one of the bold popular personalities in Ghana who never hesitate to address trending and societal issues in Ghana regardless of the consequences it can bring upon her. Afia has gotten into beefs with her own colleague celebrities due to how she once descended on them in expressing of her view.
She has left an unprecedented stories in the Entertainment industry with some various controversies she was involved in through out the past years. She even got into a heated beef with her former best friend, Mzbel after she said something to make the veteran musician upset.
However, Afia Schwarzenegger celebrated her birthday yesterday which was on the faithful day, 14th February, 2021, Valentine's Day. Afia Schwarzenegger really had a good time yesterday and made some resolutions and rectification. She sent her apology to Mzbel to pardon and forgive her for all the things she said that hurt her feelings in anyway and assured to be more up right as she has turned 39-Years.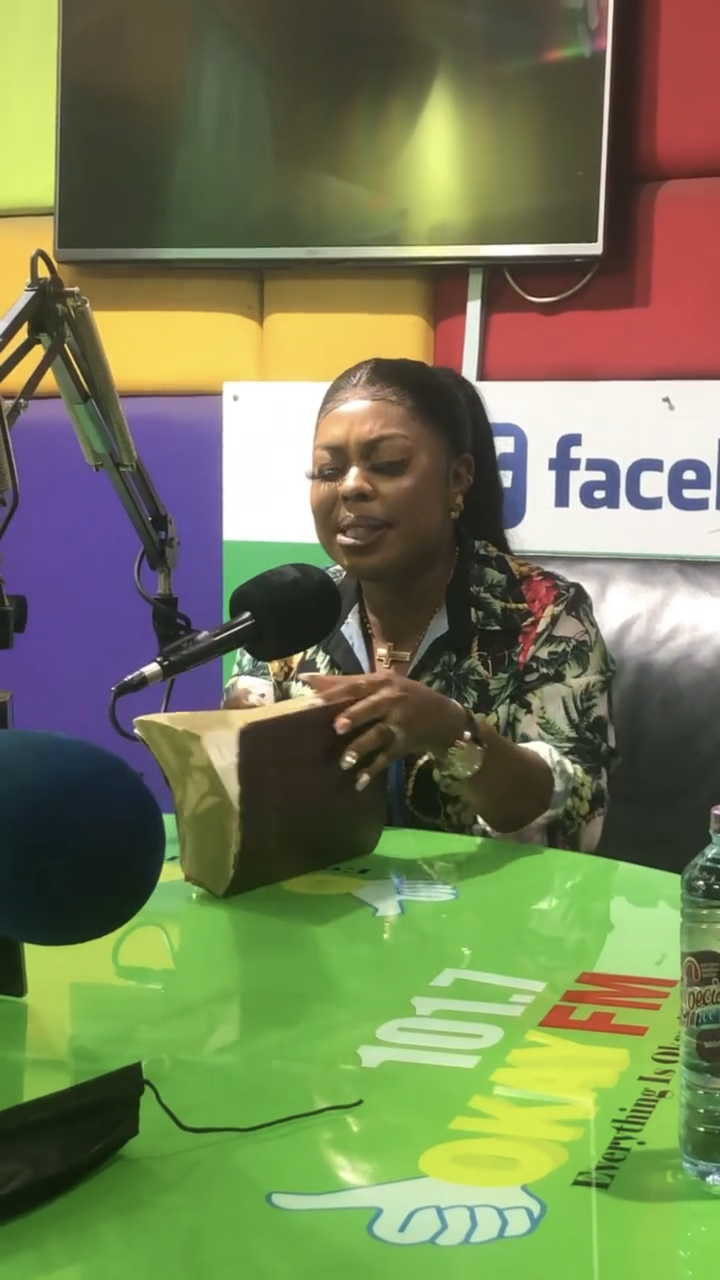 Notwithstanding, Afia Schwarzenegger has stormed Okey FM with a Holy Bible to preach the word of God on Okey Drive program with Abeiku Santana to reminisce about when she was in the Bible School and to show how good she has become as she turn to 39.
Afia Schwarzenegger preached on God's love today. She quoted John 3:16 which say;
"For God so loved the world, that he gave his only begotten Son, that whosoever believeth in him should not perish, but have an everlasting life"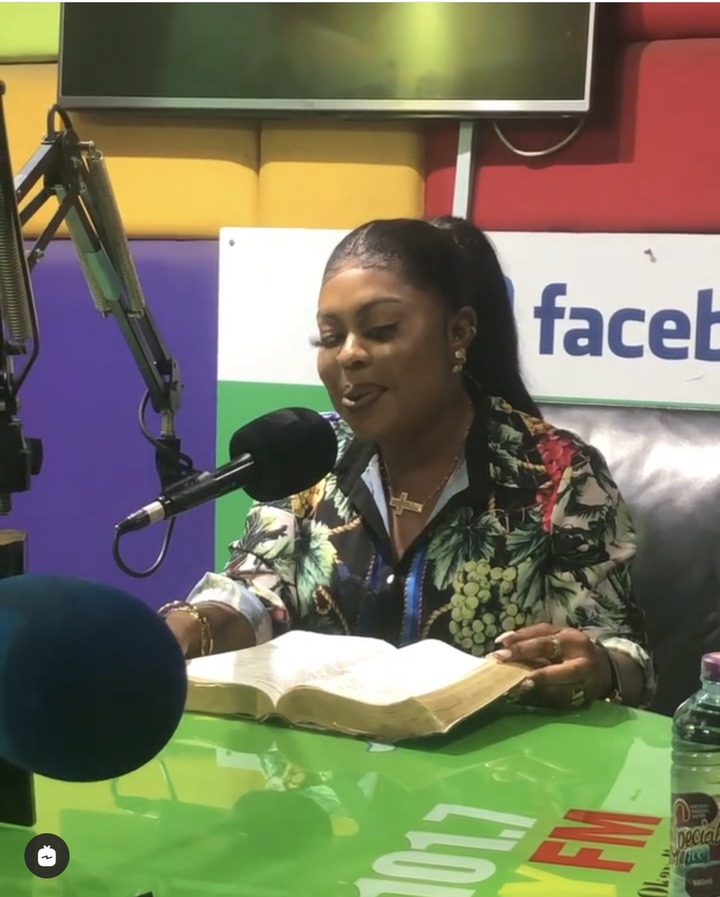 Elaborating upon this, she stated that, "Whosoever who believe in God no matter your background whether you are a sinner or righteous one, all you have to do is to believe and put your faith in him and you shall never perish"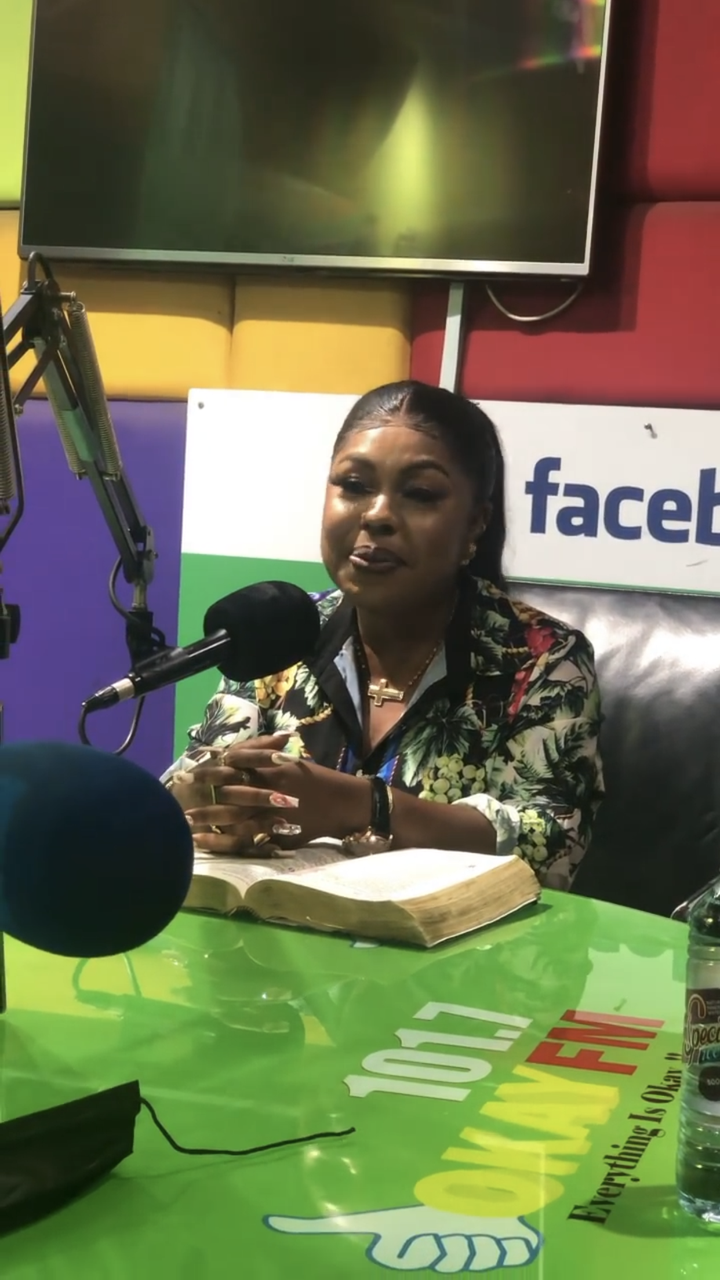 "But unfortunately, some individuals have putting their trust and faith in humans an gods which is not right because that person you have putting your faith in can die and leave this world at anything but as for the creator, when you believe in him, you're safe, so it's a must to believe in Christ. She added
This and other things did she peached on love today.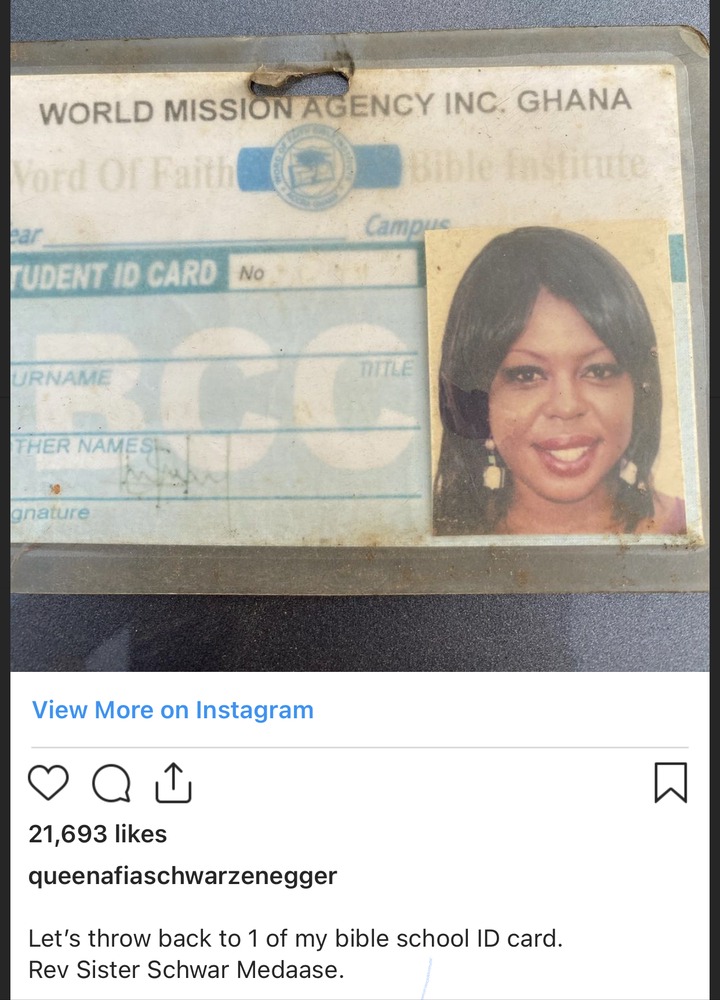 Incase you don't know, Afia Schwarzenegger was once a student of word of faith Bible School.