A very disheartening video circulated online just recently whereas a helpless man was seen being brutalized and a verge of being burnt alive by some group of men who were reiterating that he is a thief who deceive people and sale of fake lands to them at the Greater Accra.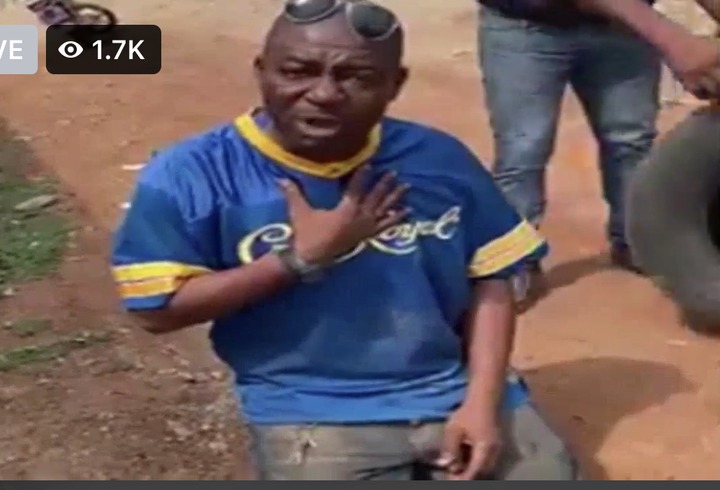 This video really made netizens sad over how many thought that the helpless man was burnt alive after the short video surfaced online whereby it ended after two tires were arranged on him. In some certain part of Ghana, numerous alleged Thieves have suffered from MOB action which has led to their demise and even disability.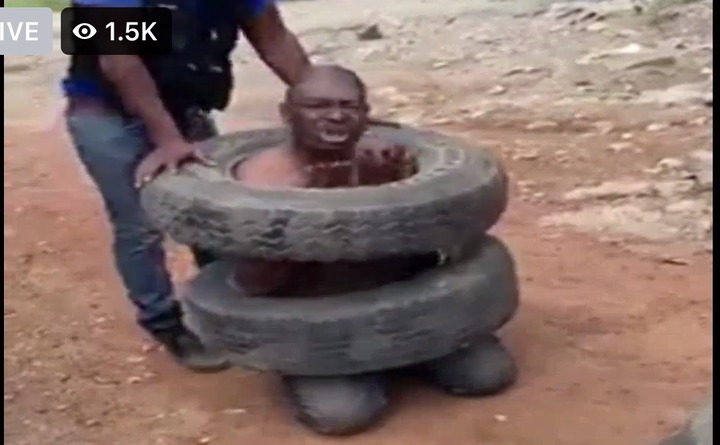 However, the alleged Thief in the video fortunately was not killed by the furious men as he appeared on an interview this morning on Angel TV to explain what actually caused these men to beat and endeavored to get rid of him.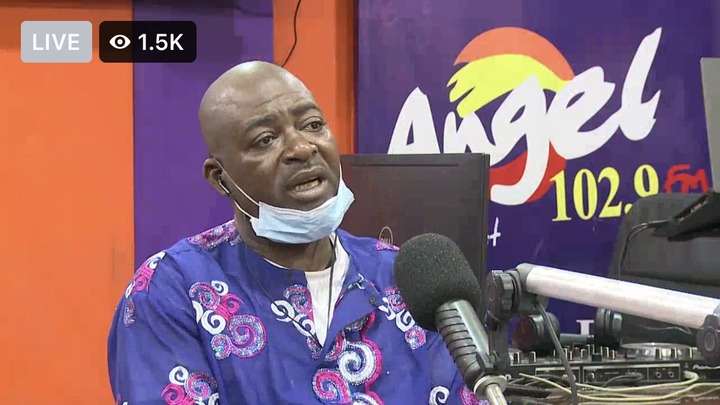 According to the man who has been identified as Osobro Kyee, he was going to private on the 9th of February, 2021 when he received a call that he is needed at Labadi, so he quickly went there to know the reason why.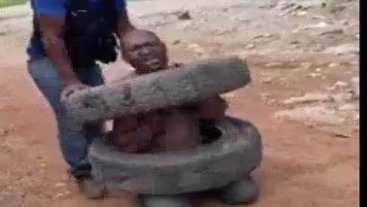 So upon his arrival, he met some group of men who claimed they are from In-Look Headquarters so he is needed at the Labadi Police station where he had no idea why he was needed.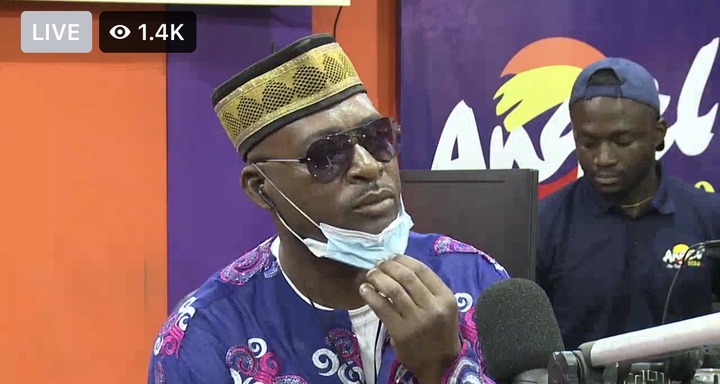 So as they claimed they are taking him to the Police Station, they branched him to Laboma Beach and started to beat him whiles some were holding Pistol gun with the threat of getting rid of him because he is a thief.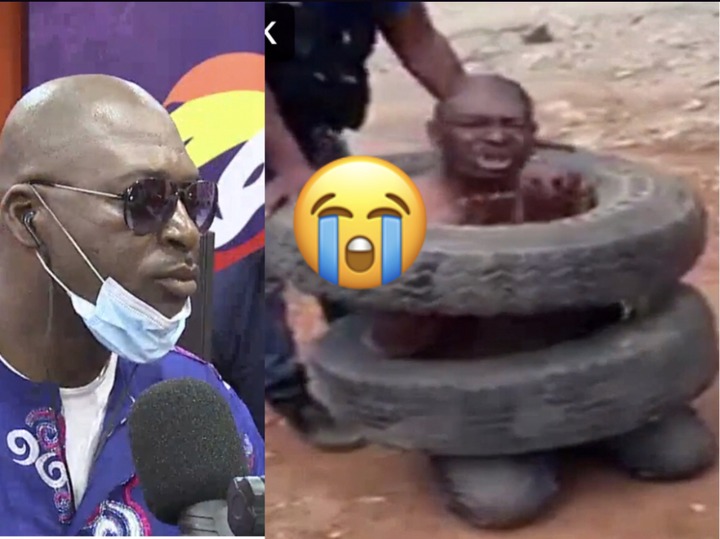 As they were beating him, there were some tires around so they decided to burn him alive by taking off his shirt and putting on two tires from his waist to his neck as they forced him to kneel down. According to him, he was helpless and never thought he will make it from there.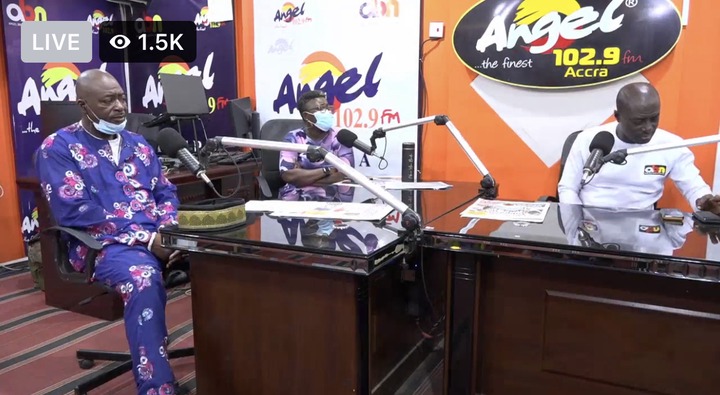 But God being so good, one of their gang member who they called him "Chairman" appeared at the scene to stop them from burning him alive as he claimed that he is innocent.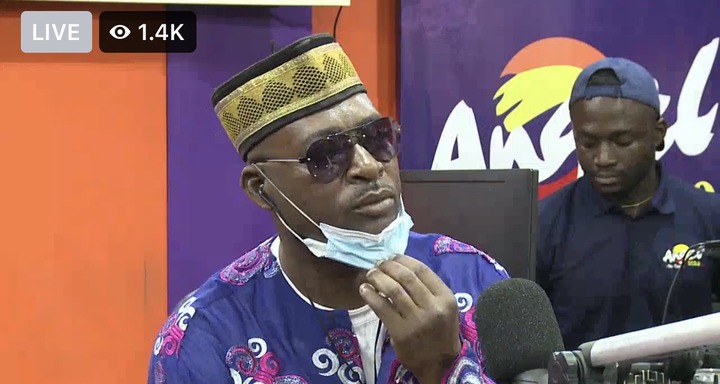 Talking, he admitted he is very disappointed in the people who planned to do that to him because even if you have a charge against him, you must report to the Police to interrogate and if he is guilty the law must deal with him but not by putting matters in your own hands.