Ever since the outbreak of the global pandemic, Coronavirus wildly known as COVID-19, a total of over 110 million people worldwide have been confirmed positive of the virus with over 2.43 million people dying from the virus.
It is said that, the deadly virus affects different people in different ways. Most infected people will develop mild to moderate illness and recover without hospitalization.
However, in the case of Ghana, we recorded our first ever case of the COVID-19 on Thursday, March 13, 2020 after two people tested positive for the virus. According to the Ghana Health Service, the indivudals had returned to Ghana from Norway and Turkey and said to have brought the virus to the county.
Measures were taken in place to reduce the possibility of the spend the virus as they were isolated and contact tracing underwent but, unfortunate for us, the virus had fast spread.
The massive spread of the virus led to a lot of restrictions including closure of school in all level of education.
However, after entering a new year, 2021, the president of the Republic, His Excellency Nana Addo Dankwa Akufo Addo in his address to the nation on measures put in place to reduce the spend of the virus announced the reopening of school in all level of education.
This got a lot of reactions from Ghanaians as many suggested that, his decision was a bad one since the reopening of schools will lead to a massive increase in the confirmed cases of the virus.
Thought he was cautioned, the confirmed cases since schools were reopened has increased massively as Ghana records more than 500 cases every 24 hours following the update released by the Ghana Health Service.
Following the 11 of January 2021 all schools were reopened, Ghana have recorded over 21,000 cases as at 14 of February 2021, a sign of danger.
As at January 11, 2021 the total confirmed cases was 56,981 and as at February 14, 2021 the confirmed cases counts 78,271 a difference of 21,290.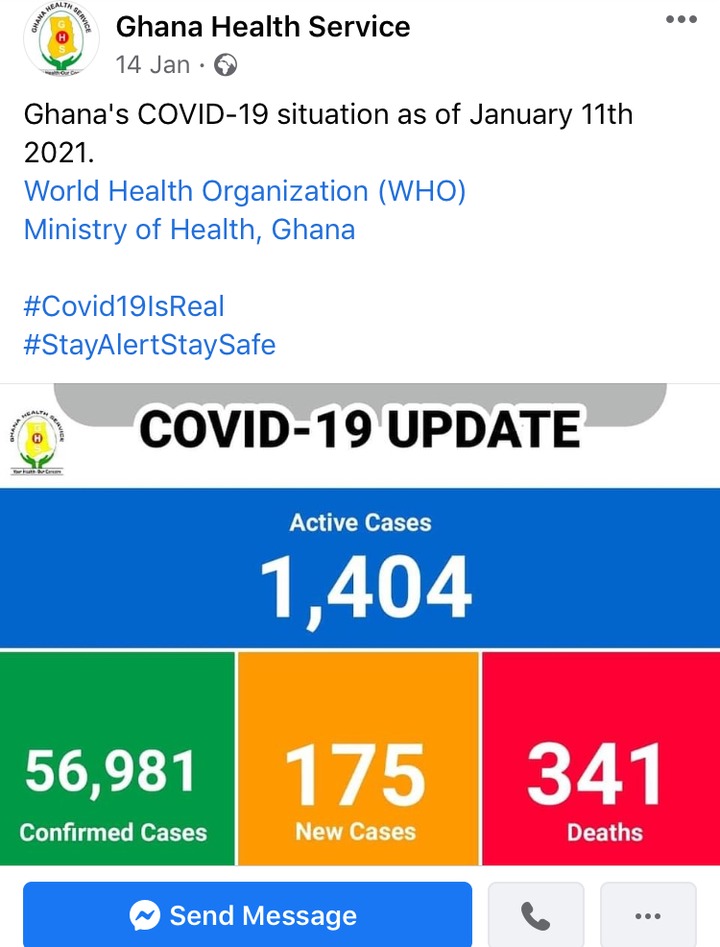 An evidence that Ghana in a space of 34 days have recorded over 21,000 COVID-19 cases.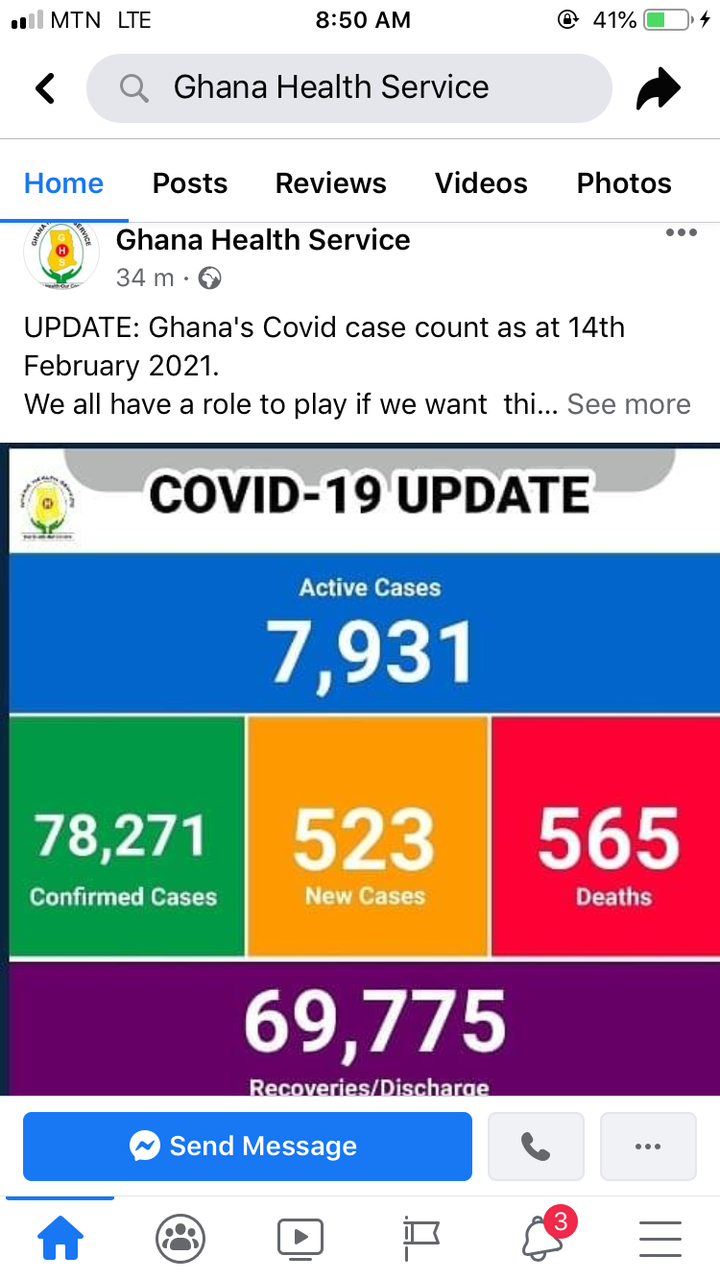 A lot of individuals, dignitaries and The Ghana Education Service have called on the closure of schools following the massive increase in the cases and Indeed something should be done immediately.