The famous controversial Comic Actor and Comedian known as Benson Nana Yaw Oduro Boateng aka Funny Face has been very much controversial with the way of him acting strangely in recent time which has raised concerns from the masses over his mental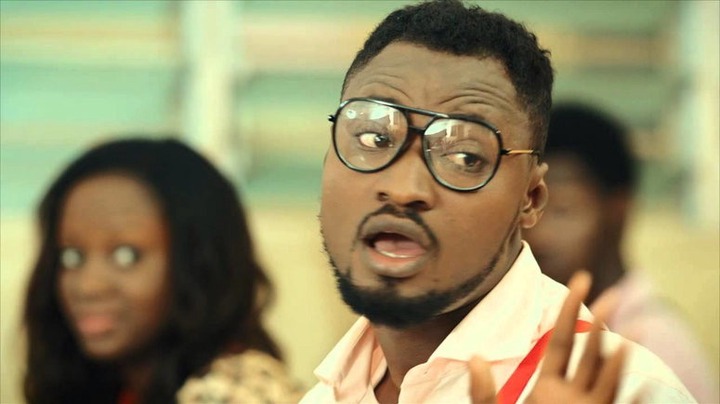 Benson Nana Yaw Oduro Boateng
Funny Face Ghanaians know from the peak of his career was known as one humble and calm personality in the Entertainment industry but after he got into a heated feud with his Baby Mama, Funny Face hasn't been very calm as he was deemed.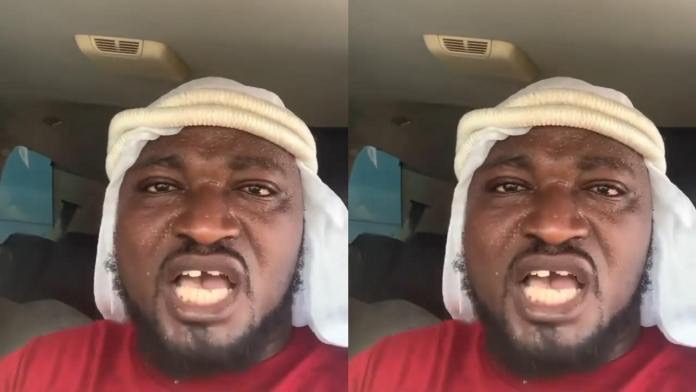 Fast forward just recently, Funny Face got arrested by the Police after he fired a gun in Public after a heated argument with a Bar Owner in Kasoa which landed him in the grips of Police.
Thereafter, the Ofankor Circuit Court committed Funny Face to the Accra Psychiatric Hospital for examination to check on his mental health since many has suggested that he might be suffering from depression.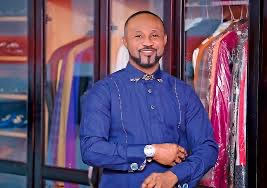 Prophet Elisha Osei
However, the Founder and Leader of springs of grace ministry known as Prophet Elisha Osei Kofi recently reacted to Funny Face's brouhaha with deep revelation over what is causing Funny Face to react weirdly to the Public as he sounded a warning to the family of the comic Actor to sit up.
Upon his revelation, he revealed that, Funny Face engaged into a beef with a colleague Actor which made the actor to lose his cool to work Funny Face spirituality although they are now cool but the Actor forgot to go and reverse what he did to Funny Face.
In regards to this, some netizens were speculating that is it Lilwin? Since Funny Face had a beef with him recently.
Prophet Elisha on an interview break silence over the speculations circulating online to debunk all the rumuors.
According to the renowned man of God he never fingered that it is Lilwin.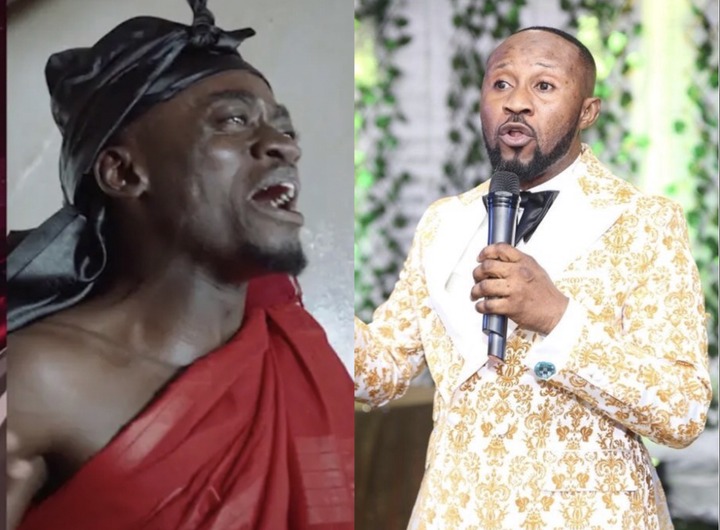 He said; "I never mentioned Lilwin's name in my prophecy and I will never mention his name because it's not only Lilwin who got into a beef with Funny Face in the industry but whoever the person is, that person knows him or herself but all I am encouraging Funny Face's family to do is to make a move and pray hard to redeem him from any plan of the devil against his life" He added
Prophet Elisha revealed this via phone call interview after he was called to explain his prophecy into detail.