Sad News coming from Temale Teaching Hospital has it that a young player who has been identified as Linus Ishaku is a player of the division 2 league Catholic Stars FC in the Northern Region of Ghana.
Last Saturday, Catholic Stars FC had a friendly match with Bubuyaga Palace FC at the newly built Temale Astroturf.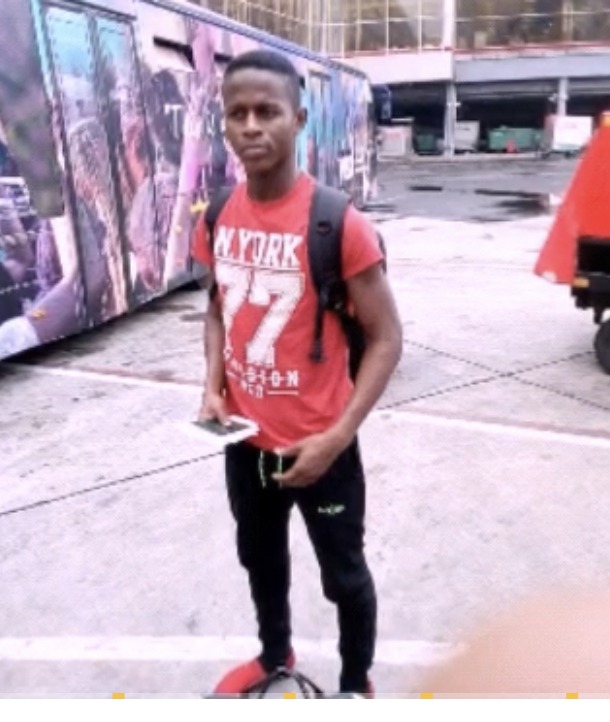 The late Issaku Linus
So as the match was being played, it has been reported that Linus sustained a head injury and went unconscious on the pitch where he was quickly rushed to the Walewale Municipal Hospital for immediate treatment but after he was taken an MRI scan, they got to know that Linus was badly injured in the head.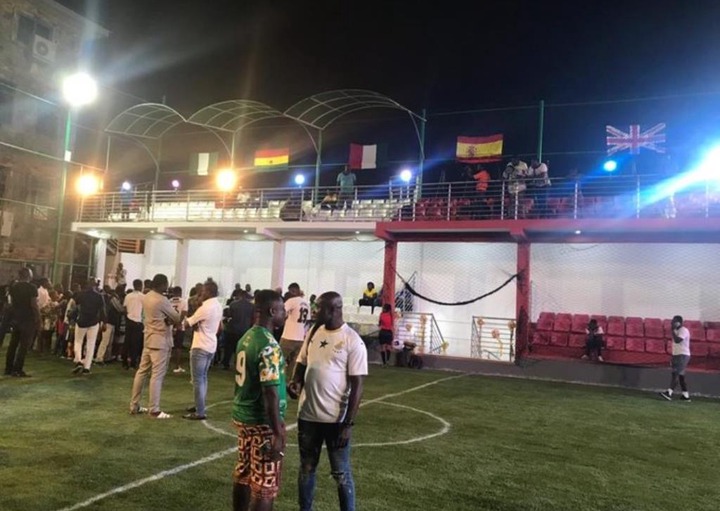 He was then transferred from the Walewale Municipal Hospital to the Temale Teaching Hospital as he was awaiting for a surgery. Unfortunately, Linus Ishaku gave up his Ghost.
However, the Catholic FC Stars team has sadly revealed their shock over the demise of their star player as they admits how skillful and important Linus meant to the team with how he carry's himself with humility with the "ready to learn character.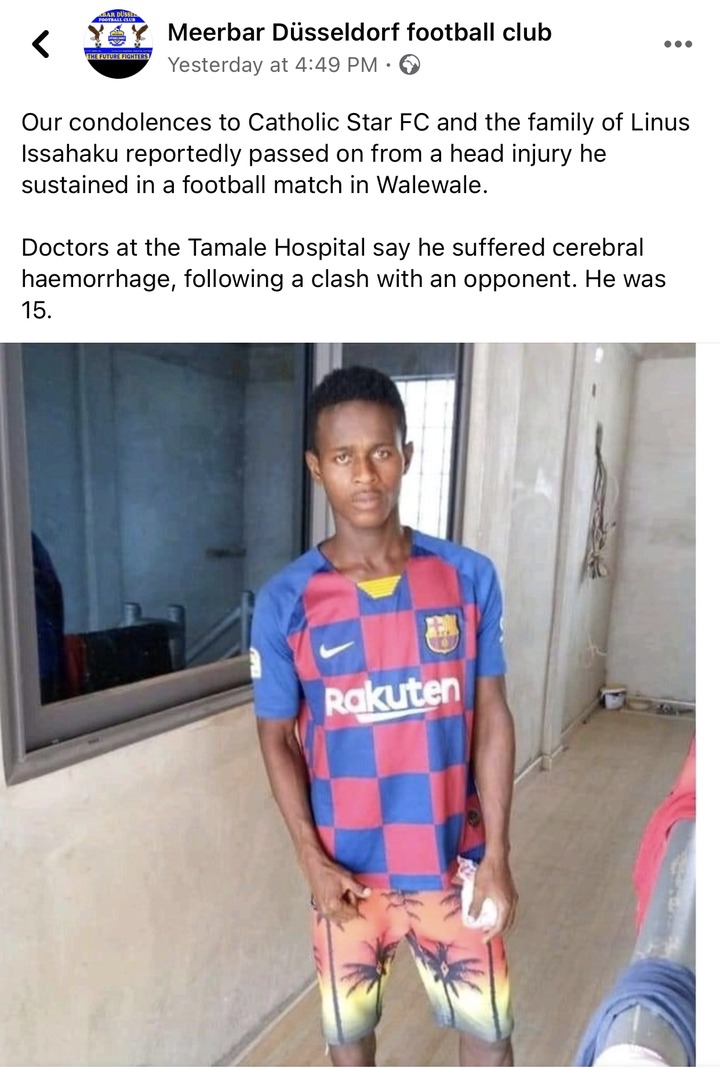 After the news was reported One Vision Gh, it was confirmed on Facebook on Meerbar FC page.
"Morning Our condolences to Catholic Star FC and the family of Linus Issahaku reportedly passed on from a head injury he sustained in a football match in Walewale.
Doctors at the Tamale Hospital say he suffered cerebral haemorrhage, following a clash with an opponent. He was 15"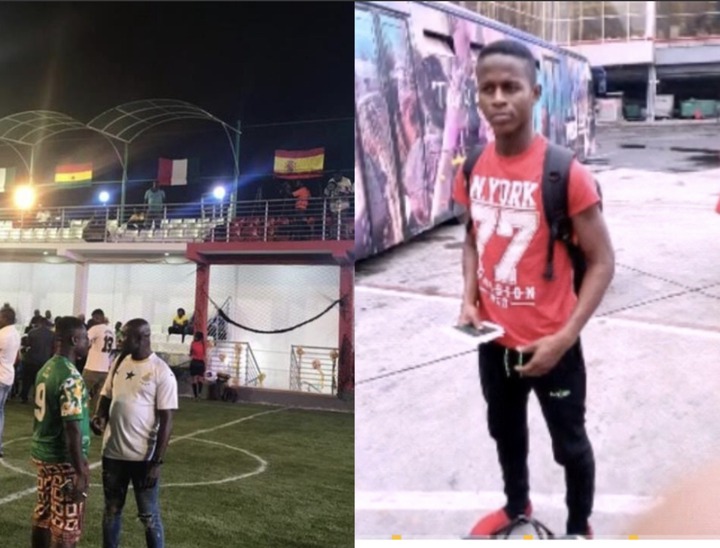 May his soul rest in perfect peace