Just like Ghanaian model and musician Deborah Owusu-Bonsu popularly known as Sister Derby throwing her support behind the LGBTQ Community in Ghana, Kwame Asare Obeng, commonly known as A Plus has made a post on social media via Facebook and it suggests that, the controversial social media commentator has his support for homose.xuals in the country.
Apparently, two men have been arrested by the Ghana Police for suspected having an affair in a room and this has go many talking including A Plus.
In as much as the government of Ghana has not agreed to legalize homose.xual in the county, a number of persons in the county are into it illegally and, in an act to stop that, the Ghana Police have arrested two persons suspected to be gay partners.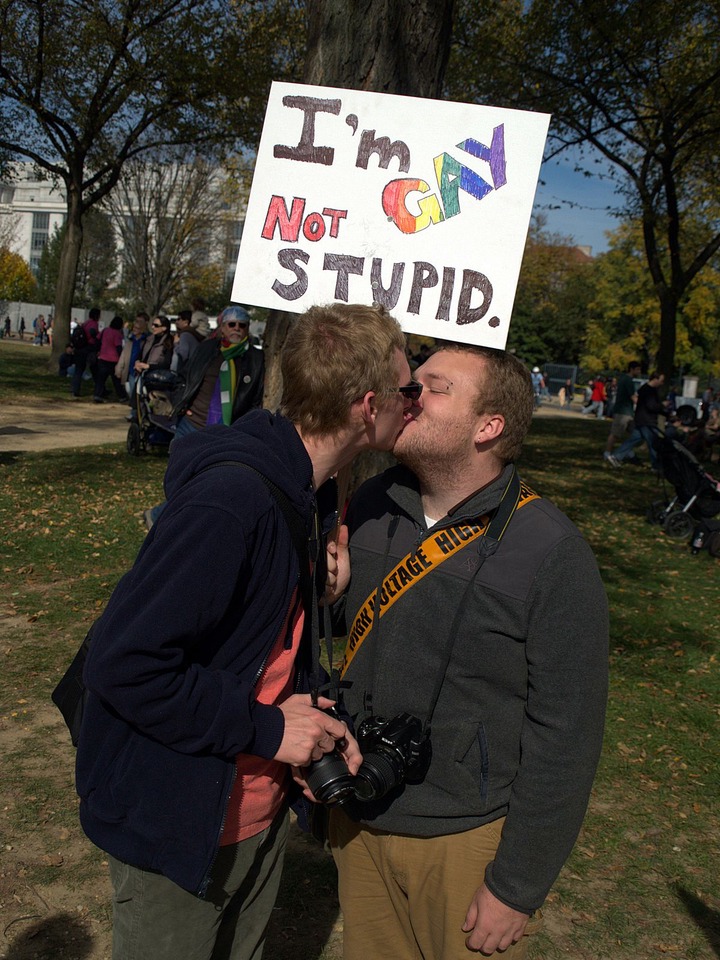 Gays kissing during demonstration.
According to A Plus who thinks the arrest of the two men was uncalled for, he lamented that, "Why must police arrest two men in a room suspected of having se.x?" drawing to concluding that, it was not necessary for the government to stop homosexual marriage and affairs in the county.
He however added that, he sees it to be a waste of time since he doesn't see the need for the police or an individual to sit down and think about why two men are in a room. "Why will anyone spend a second of their lives thinking about why two men are in a room?"
He finalized by saying per his view, if homose.xuality is what some persons want to do, he personally don't car hence they should be allowed to do their own thing.
"Honestly, If that is what they want to do, I personally don't care!!! What about you?"
See Screenshot Of his post below