The Popular Kumawood Actress cum TV Presenter famously known as Nana Ama Mcbrown has been one to the most influential and most successful celebrity in Ghana even after the Kumawood Industry landed on rocks.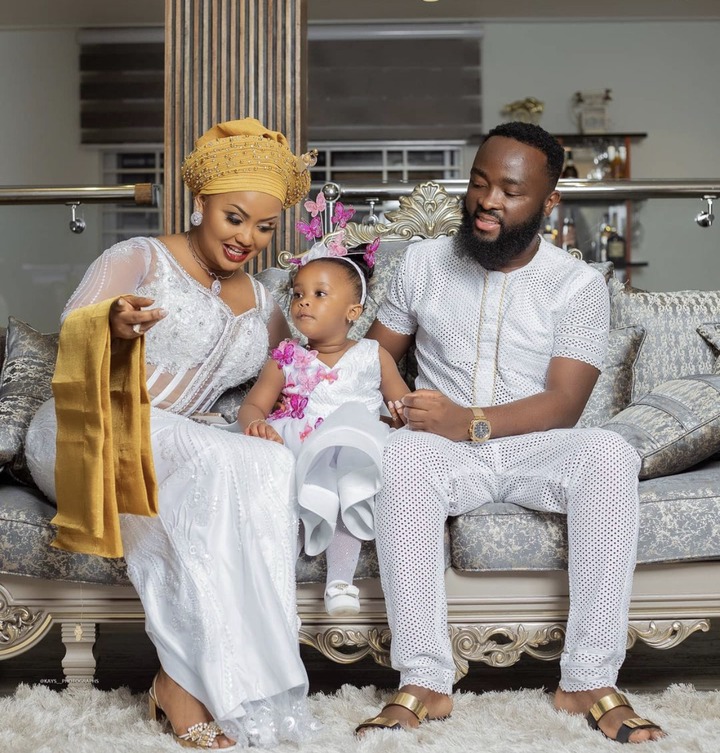 Nana Ama McBrown, Mawusi And Maxwell Mawu Mensah
It's apparently clear that she has had a big influence on her daughter, who is known as Baby Maxin with how she cherishes and treats like the "apple of her eyes". Nana Ama Mcbrown has been showing Baby Maxin an unconditional love and affection right since she gave birth to her.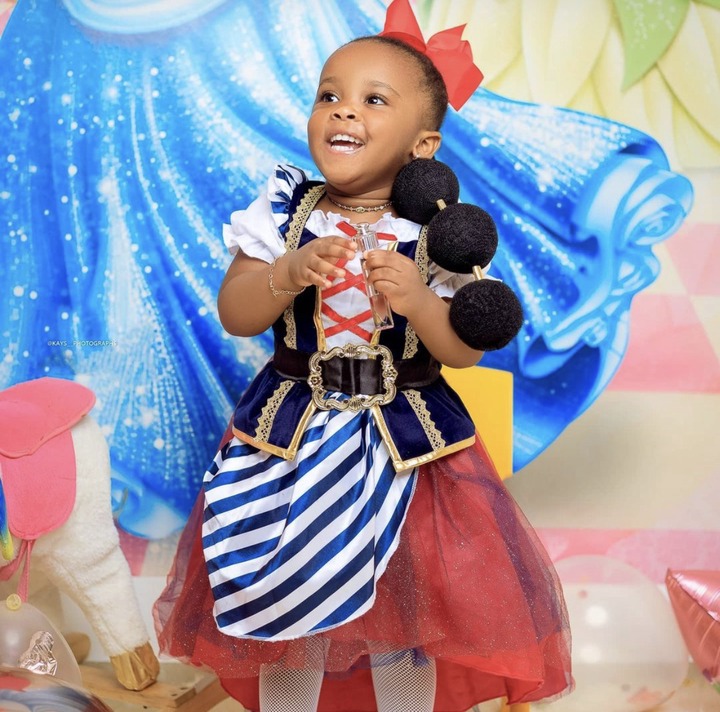 It took the Actress so many years before giving birth to her first daughter which was an indeed a miraculously birth. she gave birth at her early 40s few years after getting married. As it is deemed as women ability to get pregnant becomes more rapid once you reach mid 30s.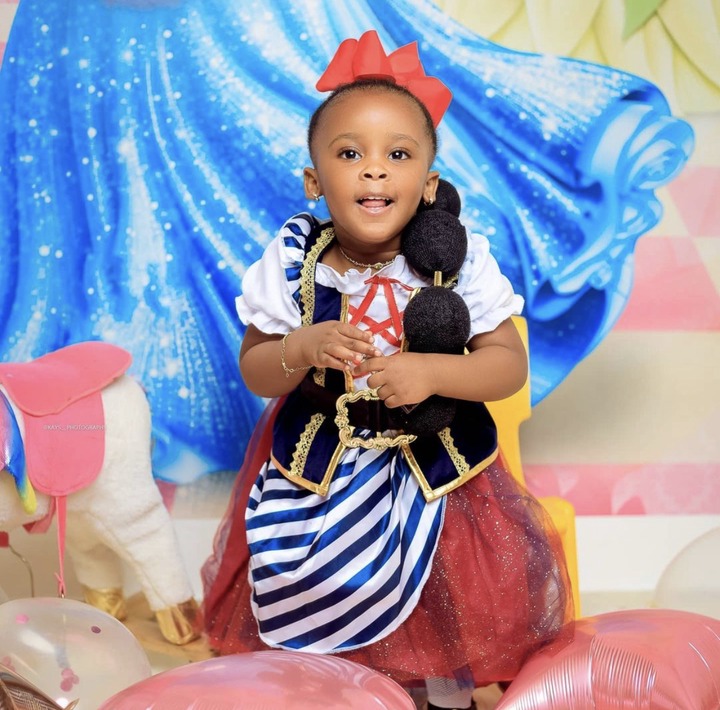 Nana Ama McBrown giving birth to Baby Maxin has been one testimony she always ponder on to glorify the name of God as she once revealed that she hardly thought that she will someday also become a mother.
Nana Ama McBrown celebrating Baby Maxim 2nd birthday has flooded the Internet with a whole lot of set of pictures in a lavish style.
However, Nana Ama Mcbrown who is known as a Voltarian named Baby Maxin a private name as Mawusi. Today after dropping some set of western world style of dressing in the birthday Photos lastly dropped some Cultural style of dressing as well in the photo shoot which really depicts the Voltarians style of dressing.
Indeed Baby Maxin is enjoying her day to the fullest on her earth day.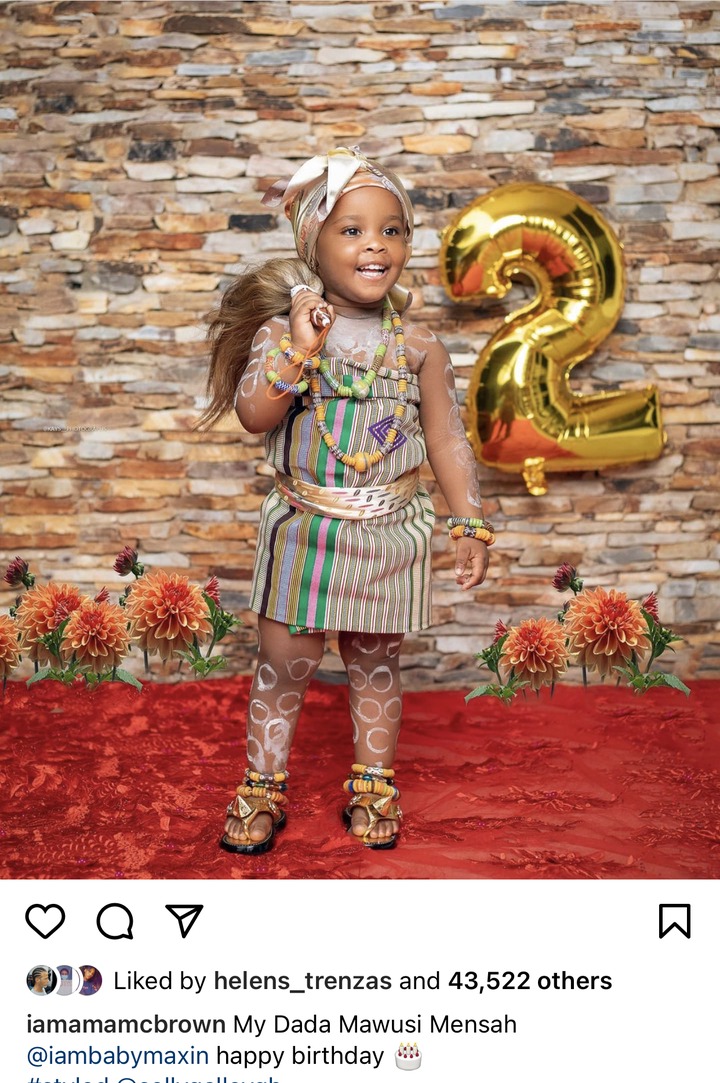 Nana McBrown posted; "My Dada Mawusi Mensah @iambabymaxin Happy Birthday"
Mawusi was named after his father who is known as Maxwell Mawu Mensah.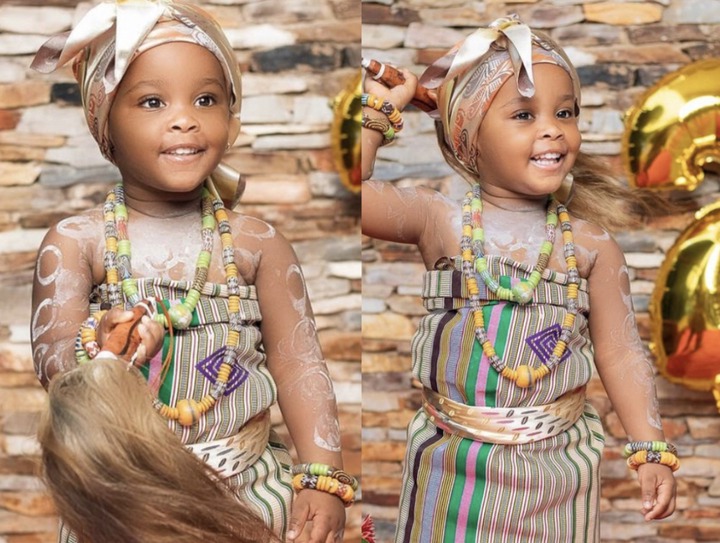 Check out some Photos of Mawusi dressed in Kente in the ewe style;