The Kumawood Actress/TV Presenter and Brand Influencer famously known as Nana Ama Mcbrown has been the most significant and consistent celebrity in Ghana after starting her United Showbiz on the United Television which has gained much attention.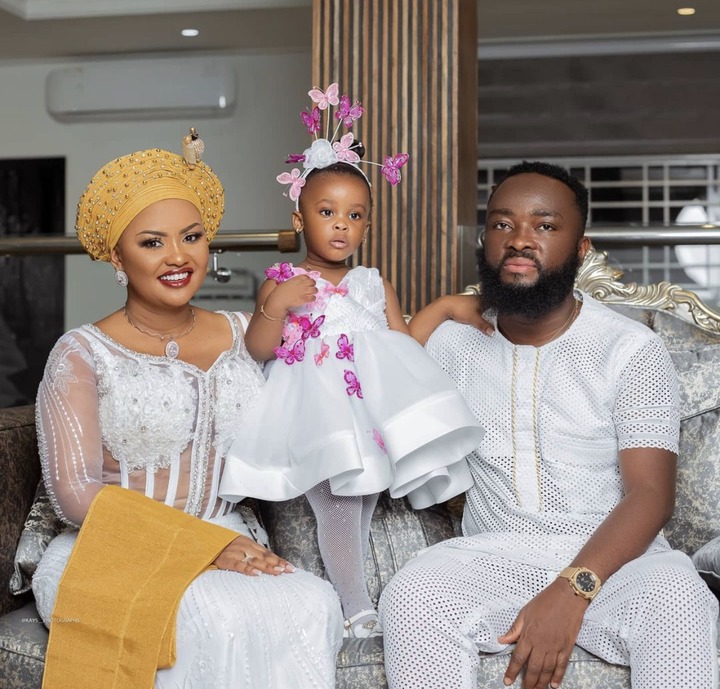 Nana Ama Mcbrown, Baby Maxin and Mr Mawu Mensah
The Actress is celebrating her daughter's birthday today which is on the 21st of February, 2021 as she is now 2 years old. Mawusi Mensah who is famously known as Baby Maxin is known to be one of the best thing ever to happen to Nana Ama Mcbrown with how she struggled to finally give birth to her first.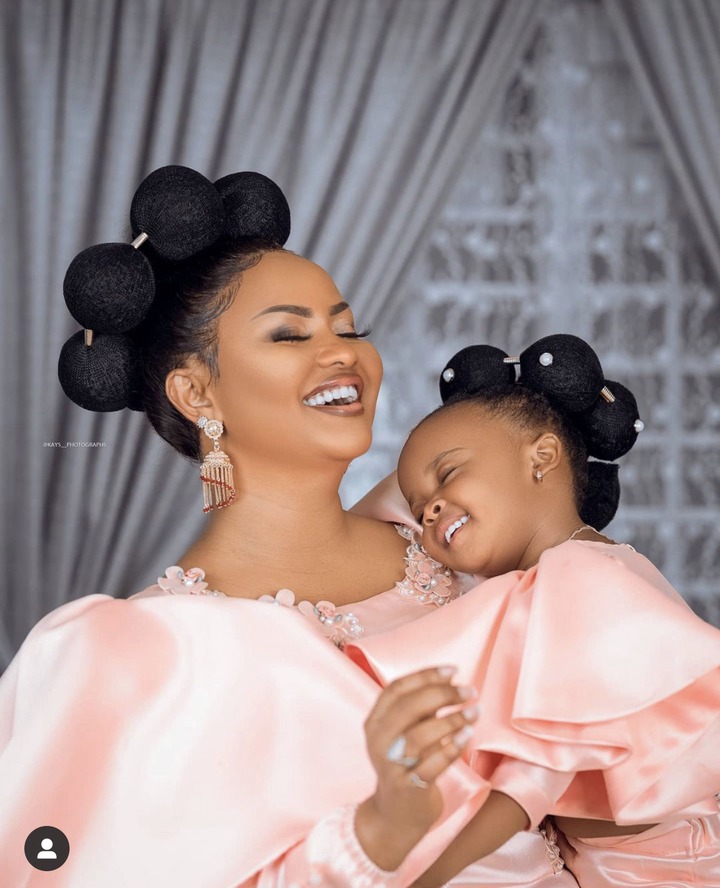 Motherly Love
Nana Ama Mcbrown treats Baby Maxin like a diamond as she has portrayed how much baby girl means the world the her. Baby Maxin is as young as she is a brand ambassador for Amalena Children Shaven and has gained many recognition from the masses with how her mother has endorsed him.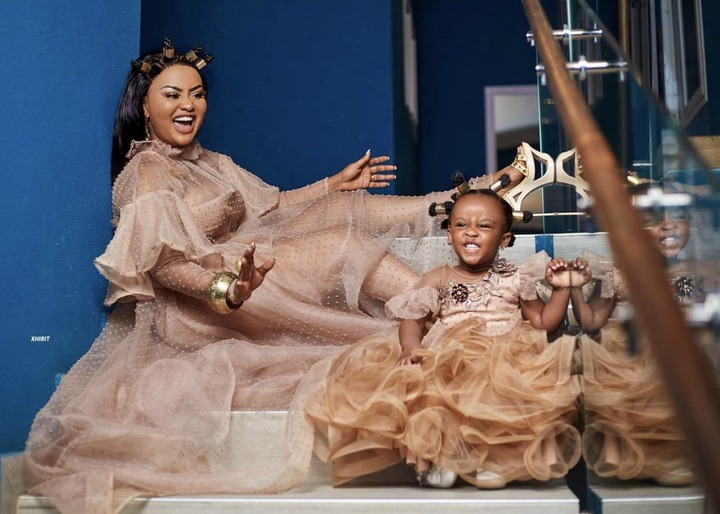 However, Baby Maxin Celebrating her birthday today has caused massive stir on the Internet with how Nana Ama Mcbrown is celebrating its bigger and lavishly for her. Babay Maxin today being it 21st of February is celebrating her earth day.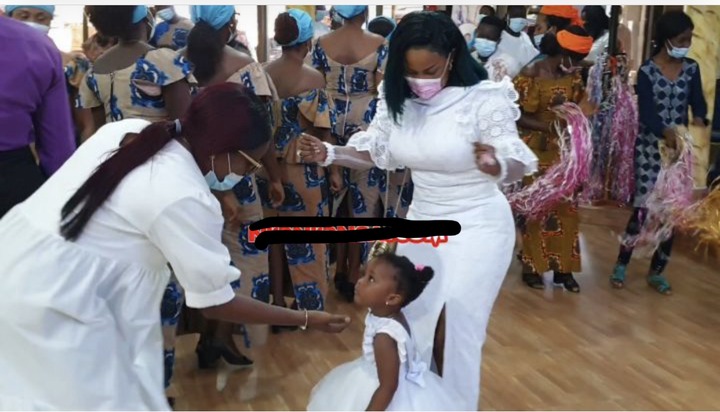 In a couple of videos sighted on the Internet, Nana Ama Mcbrown joined the Christ Apostolic Church located at Osu together with the congregants of the Church to help praise God for adding another year to Baby Maxin's age. Nana Ama Mcbrown and Baby Maxin shook the dance floor during praises section. They were both in white as they were enthused and over delightful on this promising day.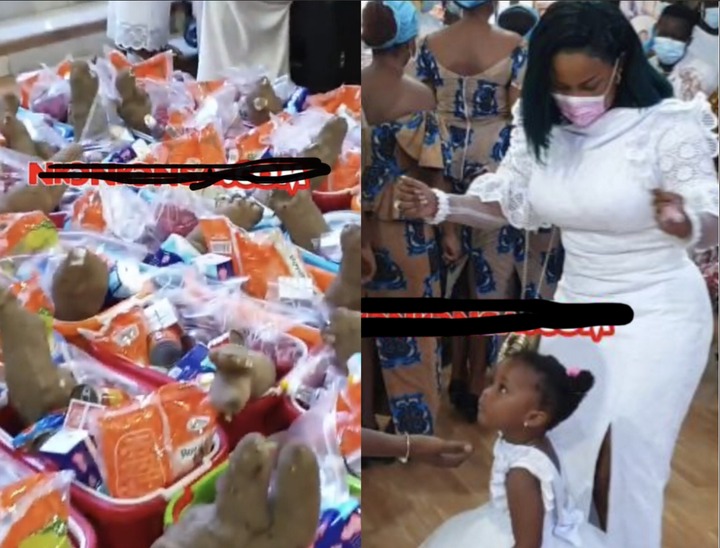 Nana Ama Mcbrown didn't just celebrated the birthday with the congregation but also brought in so much hampers which contained food stuffs in baskets to give to each and everyone present in the Church who celebrated the birthday with Baby Maxin.
Check out some scenes below;