The most endorsed and renowned car manufacturer company in Ghana widely known as Kantanka Automobile Company just recently astounded Ghanaians after showcasing to the world that Blacks and Africans to be precise have the potentials and are very capable of manufacturing their own cars in different forms and brands.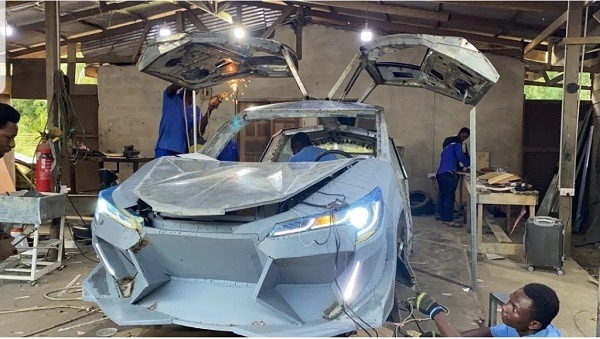 Kantanka Motors have been undoubtedly on of the endorsed African made branded cars even though some masses claim that it has been way underrated with the suggestion of government not helping to push the brand to the pinnacle.
The Founder of the Kantanka Company was a whole is popularly known as Apostle Prof. Dr Ing Kwadwo Safo and has now made his elderly son the CEO of Kantanka motors who is also known as Nana Kwadwo Safo Akofena Jnr.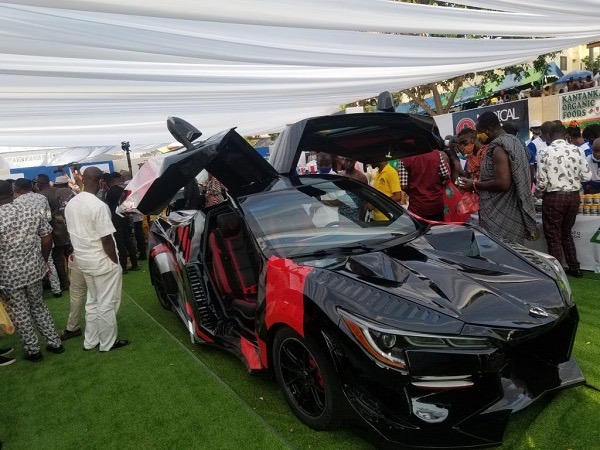 On the 27th of December, 2020, the Kantanka Automobile Company Launching of the 40th technology exhibition at the Apostoe Safo School of Art and Technology presented a Lamborghini the company built after getting the idea of the JHS 3 Internet sensation who caused massive stir online with the Lamborghini he built.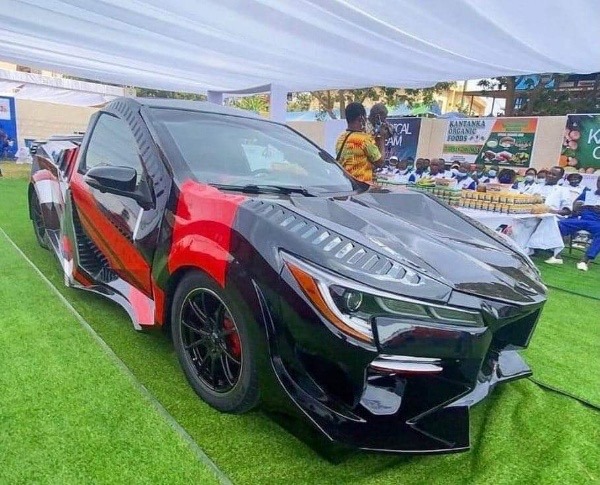 Kantanka Motors built their own Lamborghini which was named after Kwadwo Safo Jnr (Akofena). The Akofena car was in black and red colors and it was built by young guys less than 31-years to come together to build the car as revealed by Kwadwo Safo Jnr during the Launch.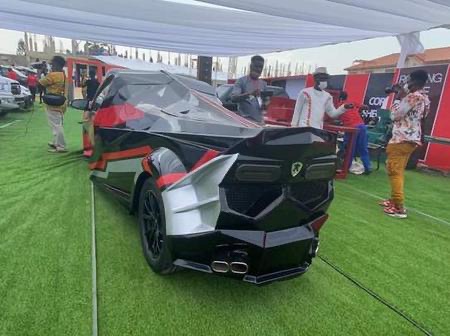 However, Kwadwo Safo Jnr is celebrating his 35th birthday today which has been celebrated in his eye popping mansion. He is enjoying his day to the fullest on this promising day of his life.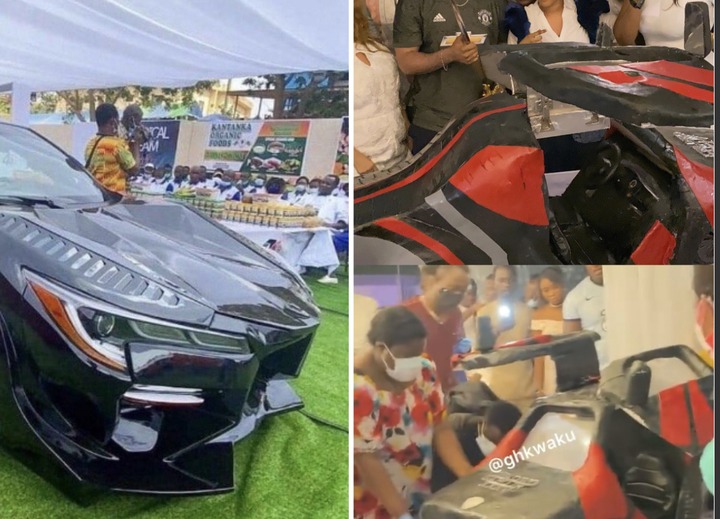 Kwadwo Safo Jnr was presented with a cake in a form of the Lamborghini the company built in their recent launch late last year. The cake has raised eye brows and caused massive online with it's perfection.
Check out some Photos of the Lamborghini cake below;