In as much as Ghanaians are fighting the Lesbian, gay, bisexual, and transgender (LGBT) group in Ghana, a Ghanaian guy Identified as Lawrence Doko mostly referred to as Obieli Julie have disclosed that, he's part of them and have had encounter with soo many men in Ghana.
Speaking in an interview with DJ Nyaami on SVTV Africa, Lawrence revealed that, he had the feelings that he act like a girl and can do everything a girl does at a tender age but he however didn't mingle with girls but rather boys even though he feels he act like a girl.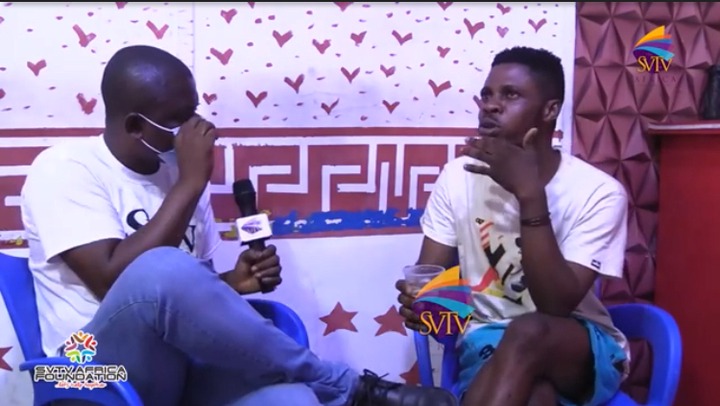 Having said that, when he was growing up as a 'boygirl' a lot of men in his area approached and propose love to him but, he always tell them he wasn't interested in that on the grounds that he wasn't a spoilt child then.
Speaking on his first encounter with a man, he told the interviewer, DJ Nyaami that, he was working with a fishmonger in his area after he dropped out of school due to financial problem and the man saw him.
He asked him to be his friend and also asked for his number but fortunate or unfortunate for him, he was not using a phone so he told the man and he promise to buy him one.
Lo and behold, he bought the phone the next day with SIM card already inserted in it and asked him to call him anytime he's in need of something.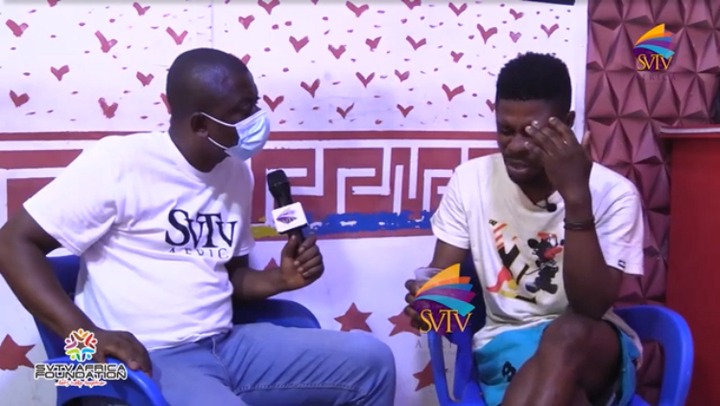 Lawrence added that, his new friend provided all his needs for him and one day he boldly proposed love to him. He stated that he wasn't surprised when he proposed to him but he asked a little time to think about it so he could give him is responds.
Days go by, one afternoon he had a call from his friend and he asked him about his responds to his proposal of which he made a request, according to him, he asked the man to help him establish his own business and he will accept his proposal gladly.
The man did just that, according to him, he wanted a tea shop and he had just that.
Speaking on his first time of having the thing, he explained that it was really interesting and he had fun that very day. He added that it wasn't painful as he was expecting over reasons that, his partner did it smoothly with him knowing that, it was his first time.
Ever since he had been a ga.y and had slept with about 100 men in Ghana.