The President Of Ghana is expected to Address the Nation over the measures taken against the spread of Coronavirus on his update number 24 since the outbreak of the pandemic in Ghana.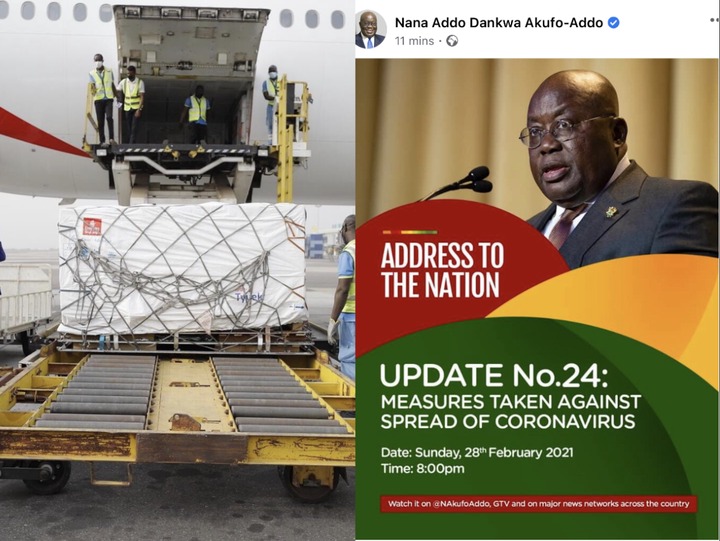 President Nana Addo Dankwa Akufo-Addo since the outbreak has been putting measures in place weekly in order to help contain the virus with the help of health experts.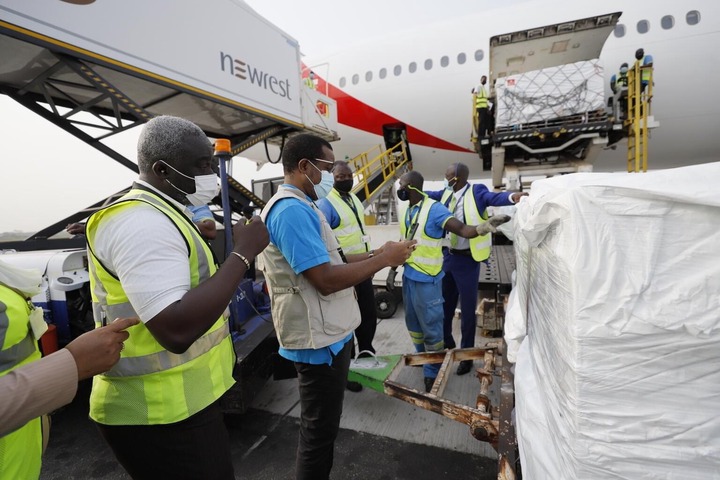 Ghana has finally received the first batch of the coronavirus vaccines which arrived at the Accra International Airport on the 24th of February, 2021 as it was much anticipated by the masses even though it's not up to sufficient but nevertheless this is the first batch.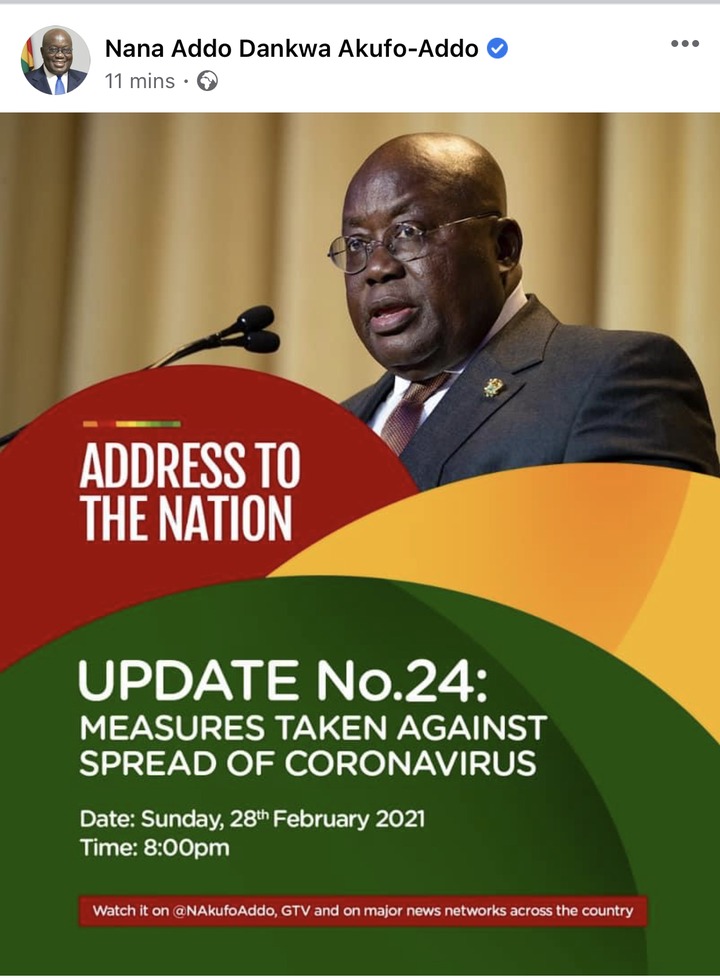 President Akufo-Addo after the arrival of the vaccines for the first time will be addressing the nation over the measures that must be taken in place to eradicate the pandemic.
The masses have anticipated for him to come and address and enlightened them over how the vaccines will be injected. He must clear out the controversies and speculations circulating around the vaccines as we all know that what he says is final.
President Nana Addo Dankwa Akufo-Addo is doing all that he can do get Ghana back to it's normal way of living without the distraction of the COVID-19 pandemic.
The much anticipated Nation Address will be today exactly at 8:00 PM. Stay tune.
This is how netizens are reacting to his 24th address;