The Auditor-General known as Mr Daniel Domelovo was ordered by President Nana Addo Dankwa Akufo-Addo to go on an accumulated leave with a duration of 167 days.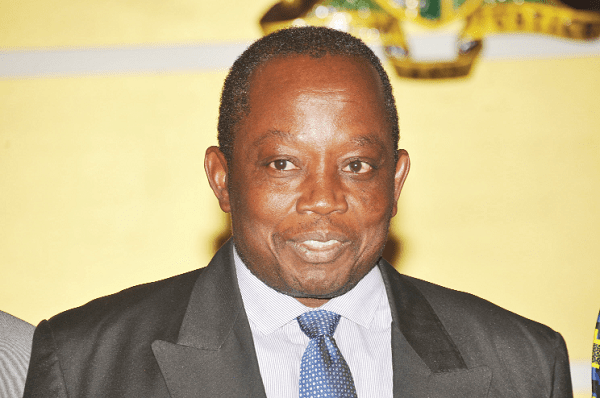 Mr Daniel Domelovo
The compulsory leave directed by the President sparked a controversy from Domelovo as he deemed the leave as unconstitutional and appealed for a reconsideration of his mandatory leave.
Mr Daniel Domelovo's appeal was however not granted and so he had no option than to go on leave as it was ordered from above. Mr Domelovo's deadline for his mandatory leave is today and showed up at work exactly this morning.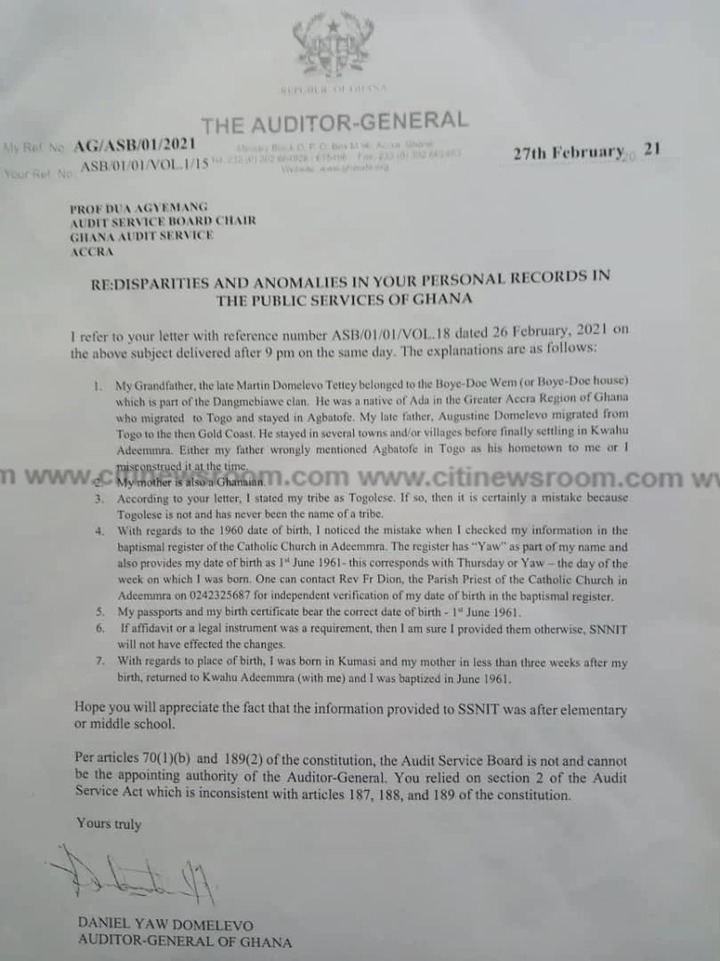 But some current controversies has started brewing about his age and nationality with the Audit Service Board claiming he has reached his retirement age and moreover he is not a nationality of Ghana but rather Togo.
Mr Domelovo has however debunked such allegations on his nationality as he returns in full force in office after his long term leave.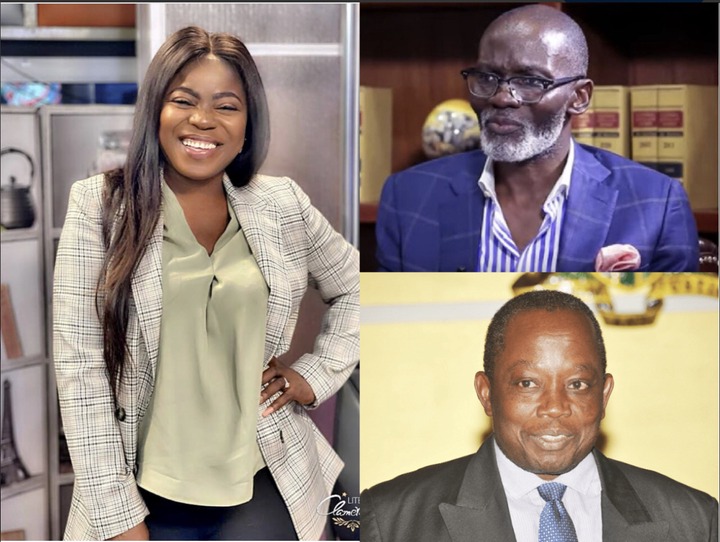 However the famous and renowned Despite Media Journalist known as Afia Pokua aka Vim Lady has taken onto her timeline to send a message to some NPP foot-soldiers who are brewing controversies about Mr Domelovo's Nationality upon what Akufo-Addo's nephew, Gabby-Otchere deemed as unlawfully.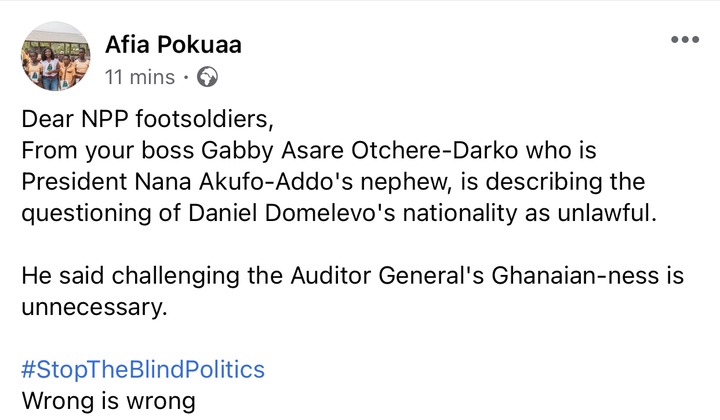 Afia Pokua wrote; "Dear NPP footsoldiers",
"From your boss Gabby Asare Otchere-Darko who is President Nana Akufo-Addo's nephew, is describing the questioning of Daniel Domelevo's nationality as unlawful"
"He said challenging the Auditor General's Ghanaian-ness is unnecessary"
#StopTheBlindPolitics
Wrong is wrong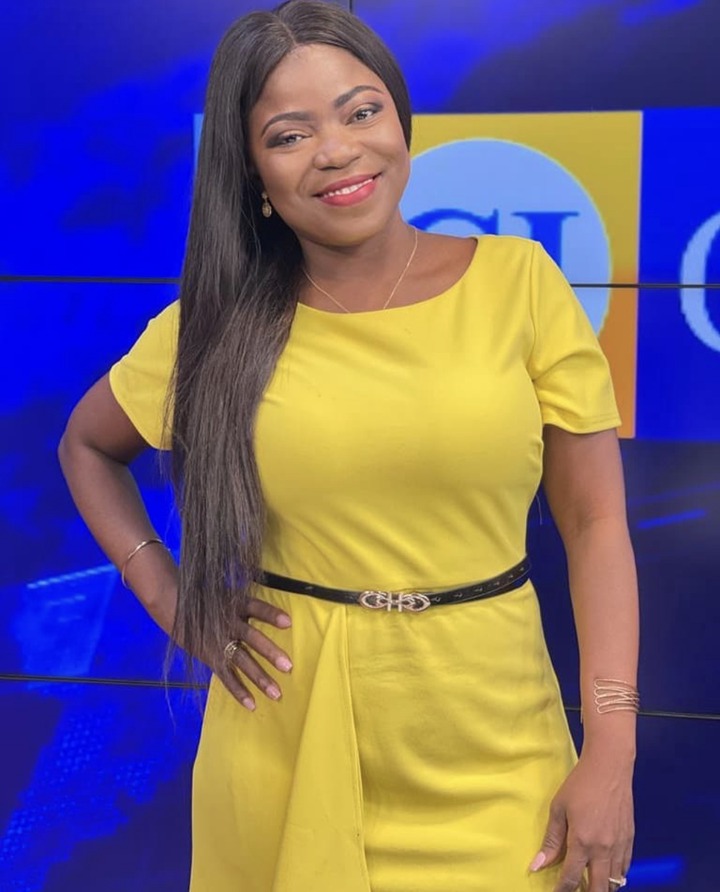 Afia Pokua upon on Gabby Otchere-Darko said captivated on it to advise some NPP members who are ranting over Domelovo's nationality to stop what they are doing because it is totally unlawful.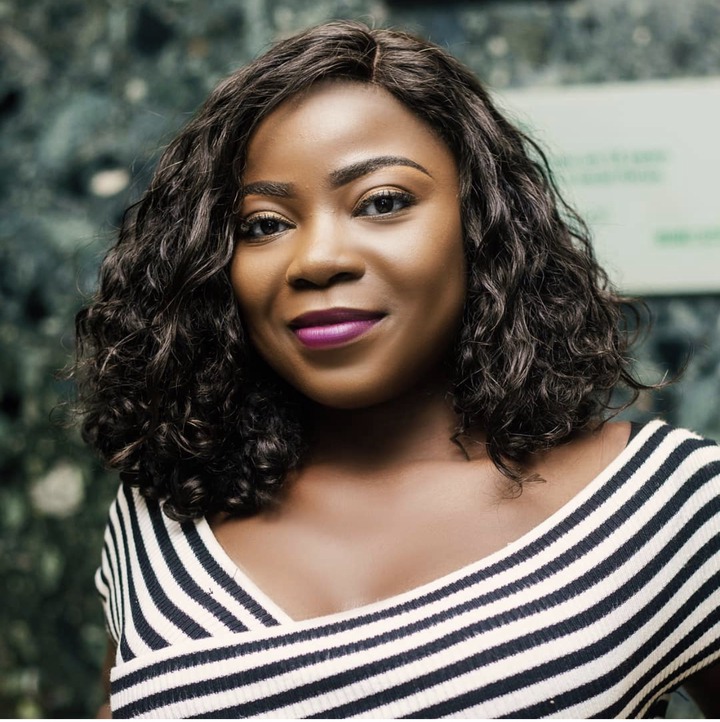 Vim Lady Afia Pokua
She shared this on her Facebook page @Afia Pokua.