The Independence Day in Ghana is a special day (Holiday) set purposely to celebrate for leaders of the country who led Ghana to attain its Independence.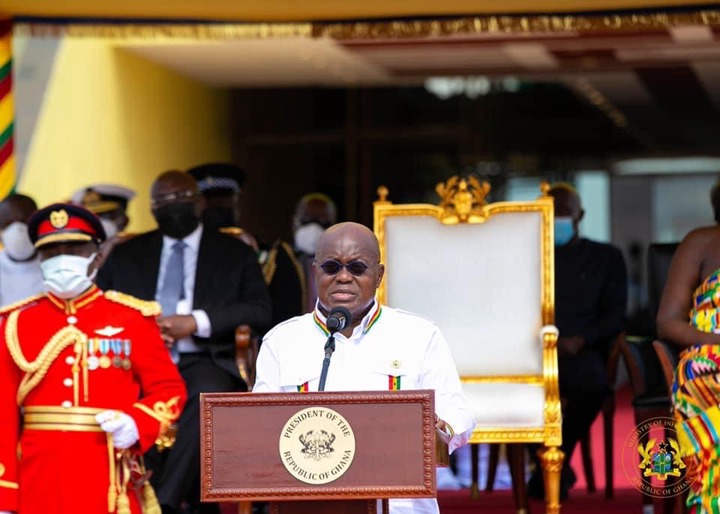 H.E President Nana Addo Dankwa Akufo-Addo
This ceremony is celebrated annually and it's been over six decades since Ghana gain its Independence. The Independence Day is celebrated on every 6th of March each year.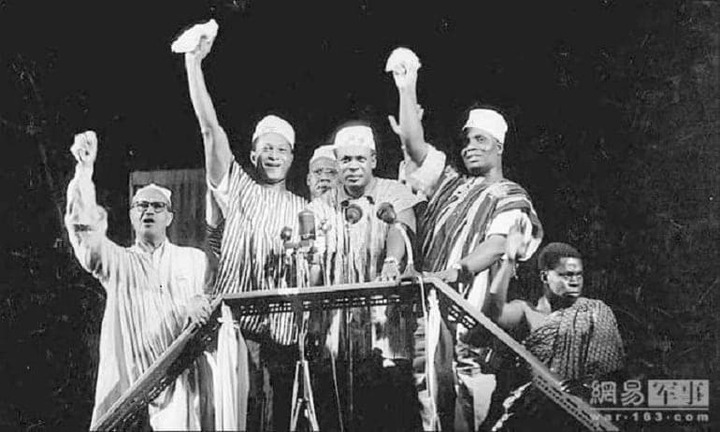 This day is marked to celebrate and reminisce about the day Ghana as formally known as Gold Coast got it freedom from the British colony which Osagyefo Dr Kwame Nkrumah is always remembered when celebrating this special day as he is globally known as the person who led the Gold Coast to independence.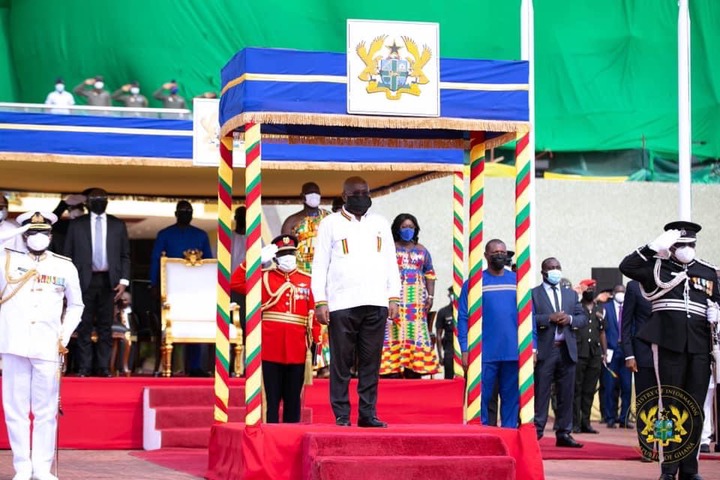 Today is Ghana's 64th anniversary since gaining independence and this time around it was celebrated in a different style. As we know, most usually Independence Day is celebrated at the Accra Independence Square just last year that was scheduled at the Kumasi Baba Yara sports stadium.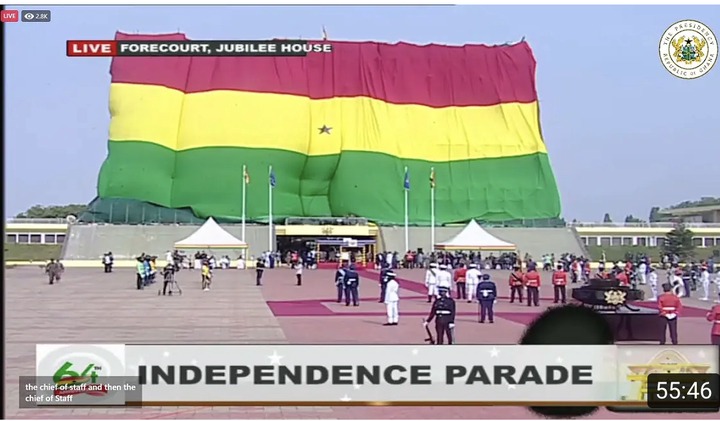 However this time around, due to the COVID-19 protocols and retractions, it was celebrated at the Jubilee House (Accra) where it was made virtual for everyone to watch as it was being telecasted live.
The Jubilee House is known as the resident of the President of Ghana as it was first known as the Flag Staff house.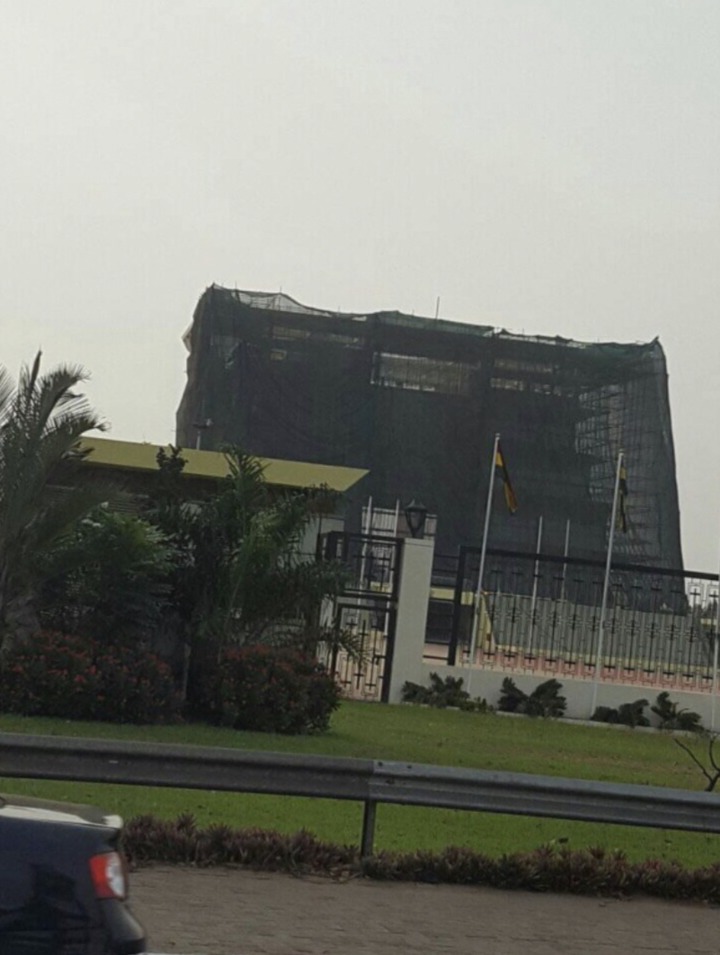 Just recently, the huge house was covered with a Black Net which caused massive stir and reactions on the Internet.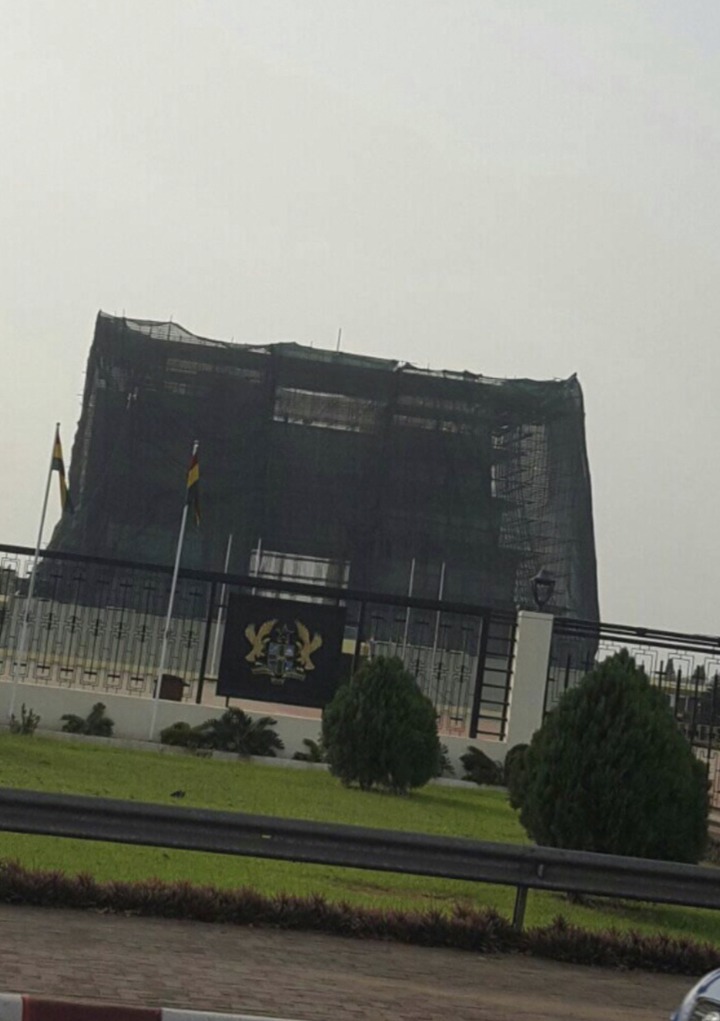 The Black Net that was used in covering the Jubilee house today was covered with the Ghana Flag (Red, Yellow & Green) which was attached as it served as a decoration to the Jubilee house whiles the celebration was ongoing.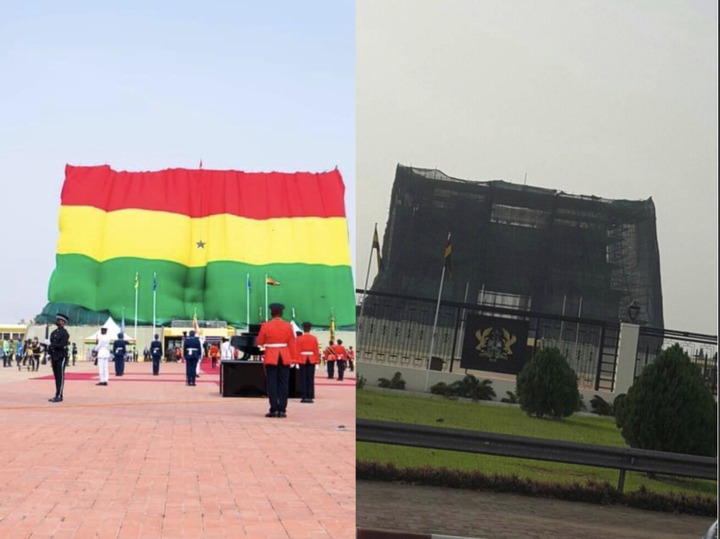 The Jubilee House looked much more beautiful after it was decorated in Ghana Flag for the Anniversary.
Long Live Ghana. Happy 64th Anniversary
Check out some scenes from the 64th Independence Anniversary below;