On February 24th this year, Ghana became the first country outside India to receive COVID-19 vaccine doses shipped via the COVAX Facility. This is a bold step the government of Ghana took to combat the massive spread of the deadly Coronavirus pandemic with hit us in the early months of last year 2020.
Vaccination as we speak is ongoing and our president, his vice and the first and second ladies of the country took their shot first and publicly to set as a safe vaccine every citizen has to take.
Former President Mahama, former First Lady Of The Republic, Lordina, many top politicians, media personalities and health care front liners have been vaccinated publicly.
Thought the vaccination will help reduce the massive spread of the virus and the rate at which innocent people are losing their lives as a result of the deadly virus, it obvious not as sad news have hit as this morning. More death have been recorded in Ghana in a space of 6 days as the initial update was on February 27th.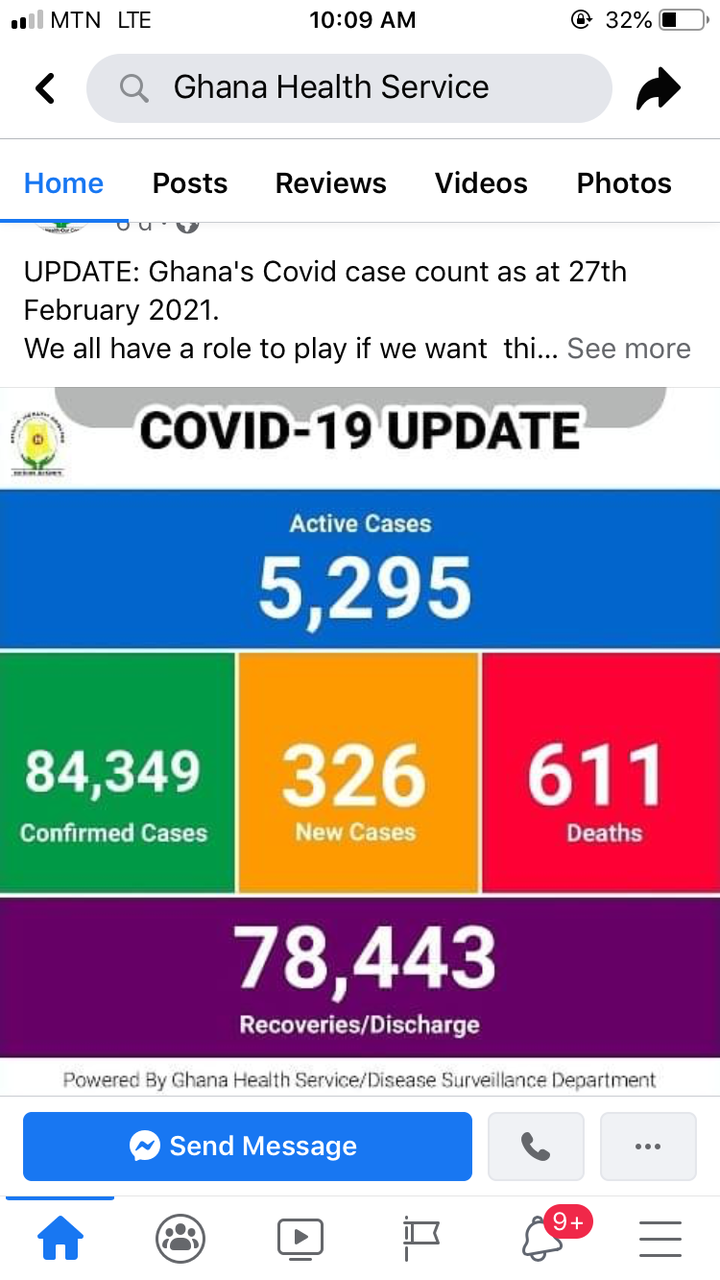 The country's death toll has risen to 656 with nine (45) more Ghanaians succumbing to Covid-19.
In its latest update, the Ghana Health Service (GHS) indicated that as of March 5th, Ghana recorded a total of 86,737 confirmed cases.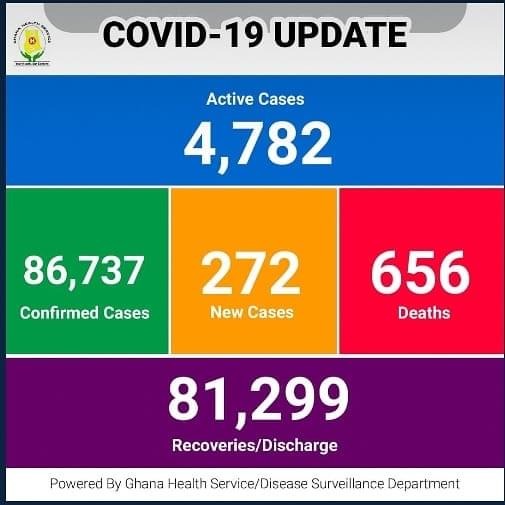 The surge in total cases reported by the Service is due to 272 new cases, bringing the number of active cases to 4,782.