Ghanaians are still mourning over the death of the Apam teenagers who recently drowned in the Apam River after going for swimming together. This sad incident happened on the 7th of March, 2021 but was confirmed to the Public the following day that was one the 8th.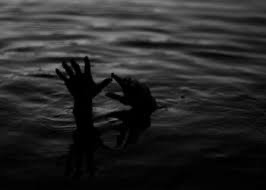 The Apam residents are mourning over the death of these young lads.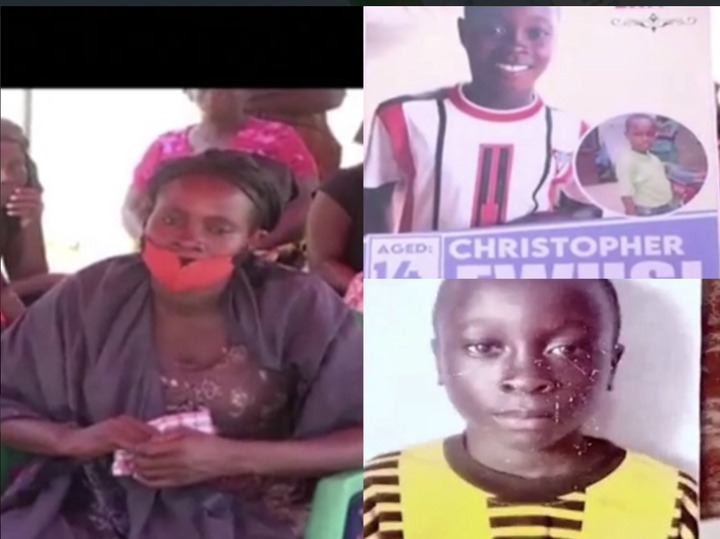 The story of these young ones has been deemed as a mystery as some residents in Apam has regarded the incident as spiritual due to the number of lads that got drowned which is the first time such a thing is happening in the Apam town and it's indeed mind blowing.
Ghanaians have really showed love to the family members of the drowned children and even the survivors.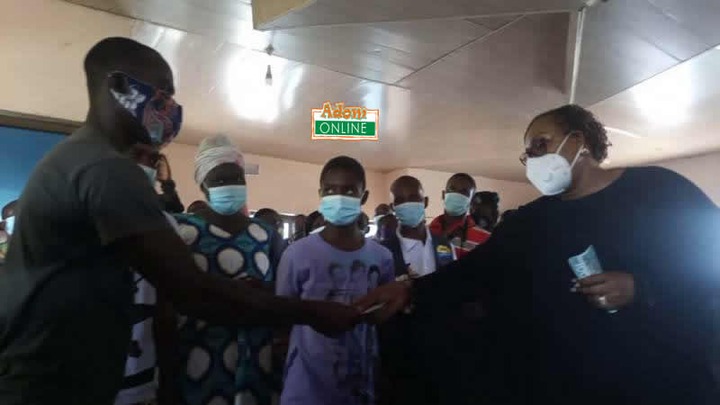 The Government of Ghana have really tried his possible best to make it up to the bereavers as just recently, the MP for Awutu Senya West visited the Apam town to donate some amount of money to the aggrieved family of the teenagers.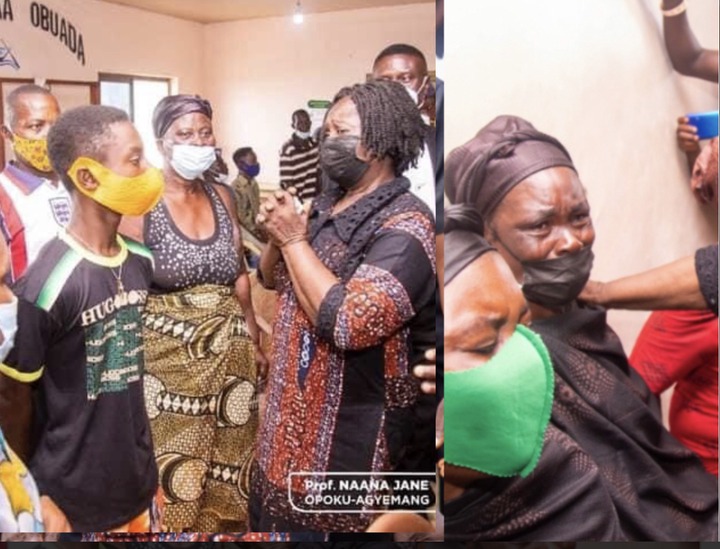 However, the running mate for John Dramani Mahama (NDC) today has paid a visit to the family of the drowned Teenagers as well as to meet one survivor who is known as Simon Dadzie at the Ofua Akwaa Obuada Palace.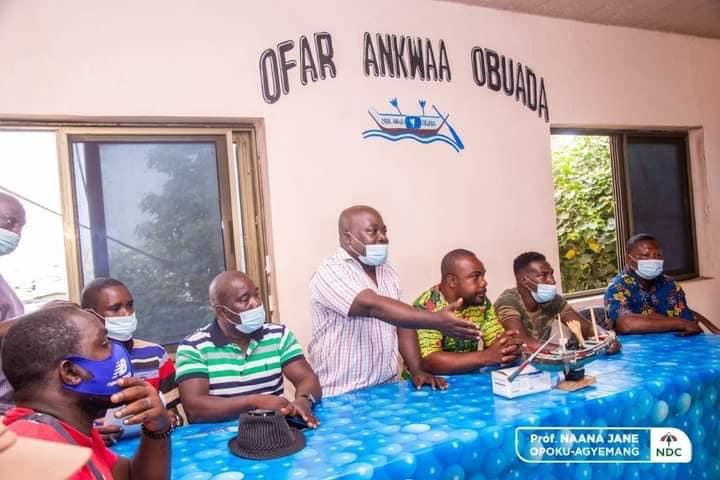 It was really a sad meeting with how the parents of these late teenagers couldn't controlled their emotions.
Madam Jane Naana Opoku Agyemang really is a mother so she knows how it feels to lose your offspring. Prof Jane Naana on behalf of John Dramani Mahama donated 10,000 to the bereaved families and 3,000 to the fishermen council in Apam.
In regards to this, the late teenagers funeral will be Mass burial as the residents of the Apam are anticipating to pay their last respect to these young ones.
Check out some scenes of Jane Naana Opoku Agyemang's visit below;