On Sunday, 7th March 2021, the worse happened to the people of Apam in the central Region of Ghana after about 20 teenagers believed to be between the ages of 13-14 drowned when they went swimming in the sea at Apam, a thing they do every Sunday until the covid-19 restoration.
According to report, it is said that the children were swimming at the portion reserved for the community gods of which they were having se.x as well when they went for the Sunday Special beach. This was according to the Traditional authorities in Apam.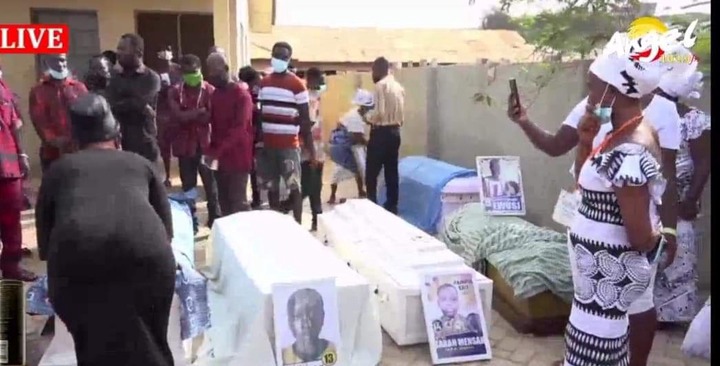 Prior to today's mass burial for the unfortunate ones who died during the drowning, Out of the 20, about 14 bodies were retrieved but 12 were dead with the exception of two who survived.
Elders of the town performed some rituals to pacify the gods over the disaster and also to separate the deceased from the living since it is believed that, the deceased could come after the living since they were all drown together.
The mass burial has almost end and prior to the burial, Many felt sorry for the parent of the deceased as they sent their condolences to them of which Prof Jane Naana on behalf of John Dramani Mahama donated 10,000 to the bereaved families and 3,000 to the fishermen council in Apam.
At the burial, His Excellency Nana Addo has also donated 10,000 each to the parent of the victim as he's Condolence to the families. This was presented by Hawa Koomson.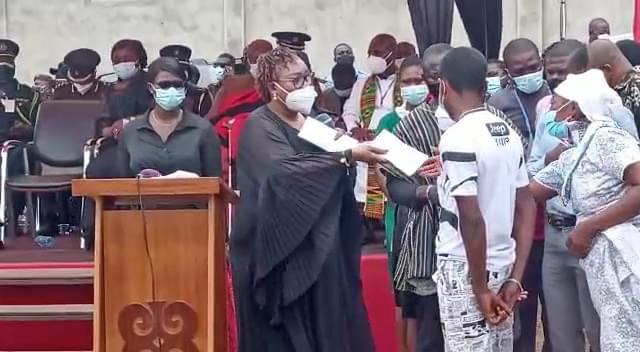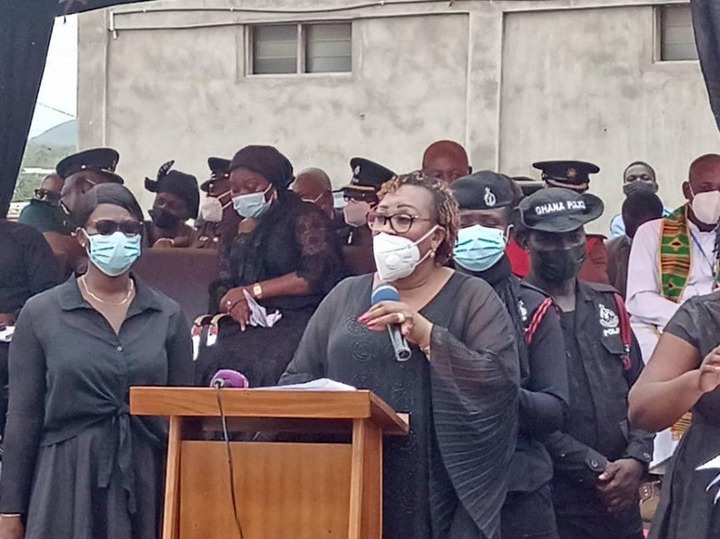 May their soul rest in perfect peace!