Indeed there are good people out there who feels the pain of others and give a helping hand to change the destiny of people.
A single mother who sells pure water on the street with her baby slept on the right side of her bed as she received 1500 Ghana cedis from a Good Samaritan through SVTV Africa foundation today, March 15, 2021.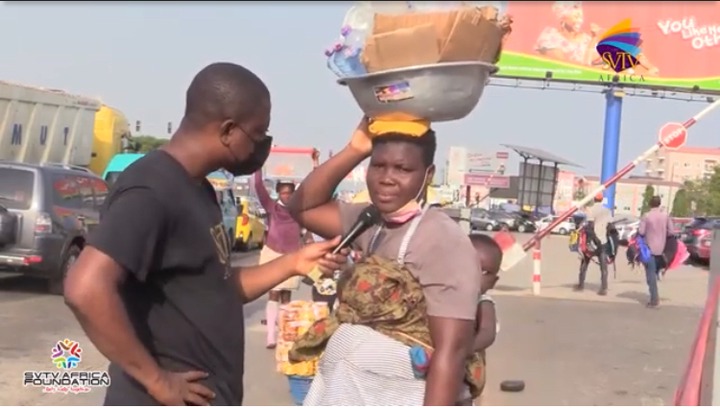 The said lady was interview by DJ Nyame on Friday, March 12, 2021 and she was asked how the hustling was going Of which she disclosed that, the said day was her first day of hitting the street to sell pure water after she had graduated as a hairdresser.
She explained that, she has train to be a Hairdresser but due to financial problems she couldn't open her own shop to make money out of the training she when through for 3 years.
When asked about the whereabout of her baby who is just nine months old's father, she answered by saying they are not more but he only takes care of the baby of which she said the pregnancy was a mistake.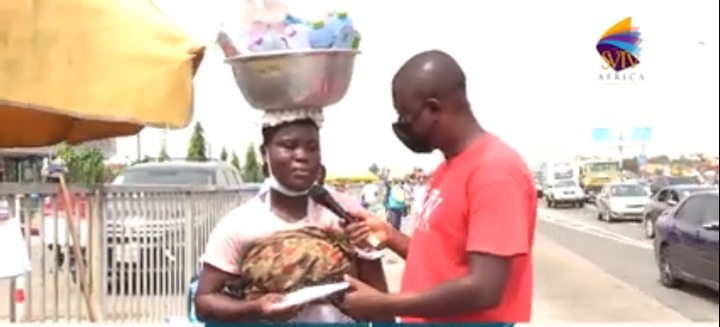 She however made it known to the interviewer that, if she can start her own business and stop selling on the street with her baby, she will need 1000 to get herself a Container and 500 for the land since she already have things needed for her hairdressing.
After the interview, the SVTV Africa foundation appealed with people to help the lady get a shop for herself and according to them, a Lady who doesn't want her identity known have offered to help the lady as she gift her the 1500gh she said she needed to start her hairdressing business.