The country woke up to sad news a week ago when news broke out that a number of children aged between 14-17 had drowned in the Apam sea. So far about 13 children have been confirmed to be dead with reports saying that the number might rise.
Yesterday, the chiefs and people of Apam performed all the necessary rites to appease the gods of the land. According to the priests it is possible the kids aged between 14-17 years committed an abomination. The gods according to the priests are demanded 1 big cow, 3 sheep, 12 fowls and 33 tubers of yam to be appeased.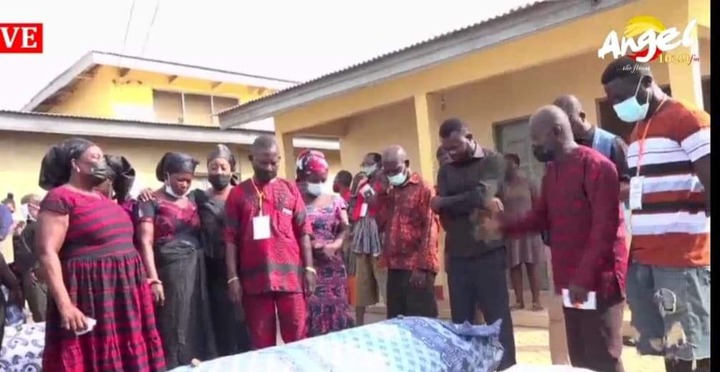 Today, Tuesday, March 16, 2021 the burial service was made for the children numbering about 13. It was all tears as parents, family and friends couldn't control themselves. The children were laid in their coffins, prayed for and later sent to be buried.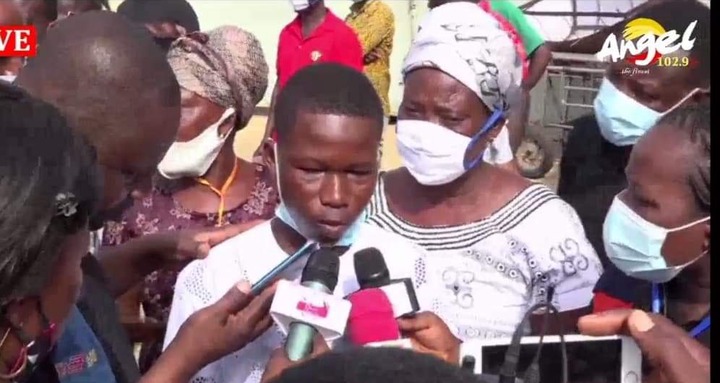 One of the boys who survived was also present and he shared his experience as to why he survived. He talked about the kids playing football and seeing a woman in the sea and they rushing into the sea to see more of the lady. They rushed into the sea and the rest is history. He cannot remember how he got saved.
Check the photos;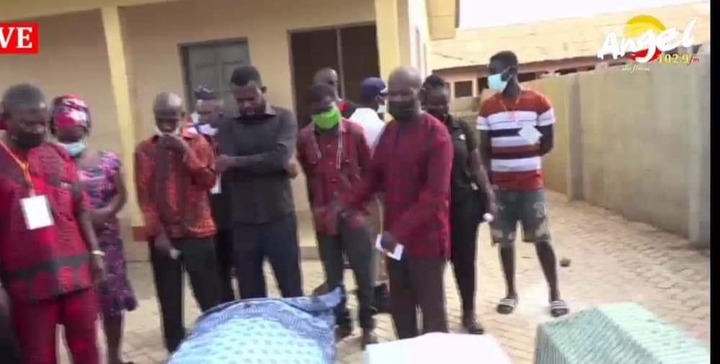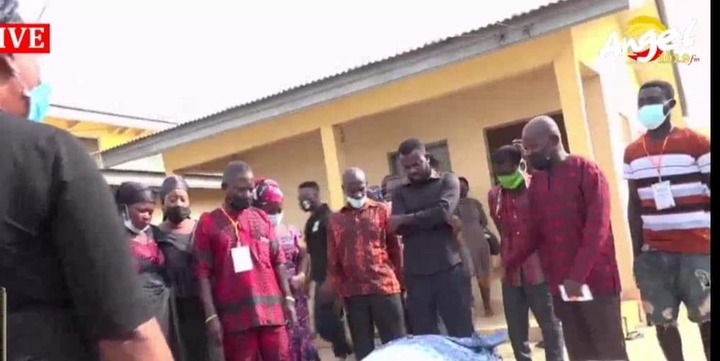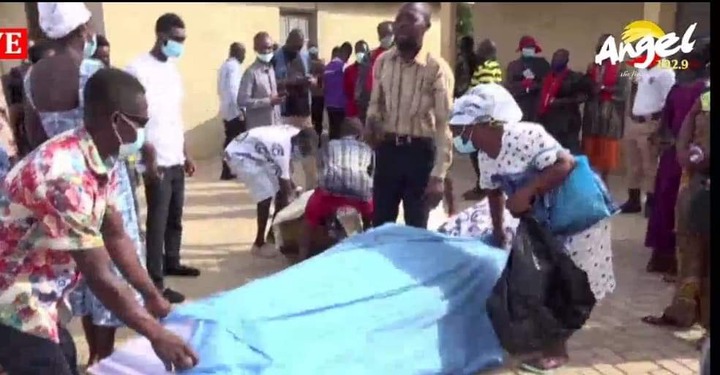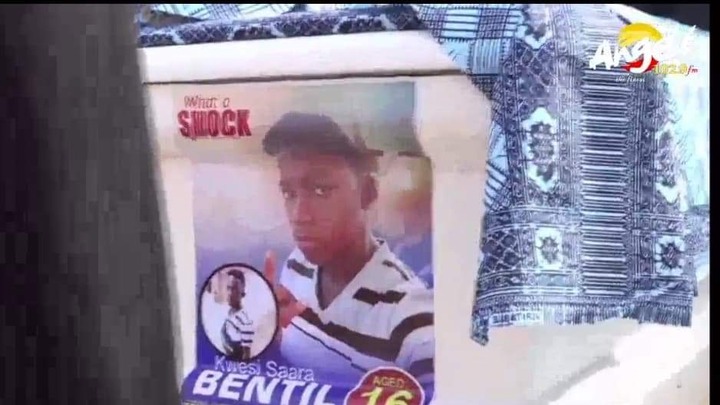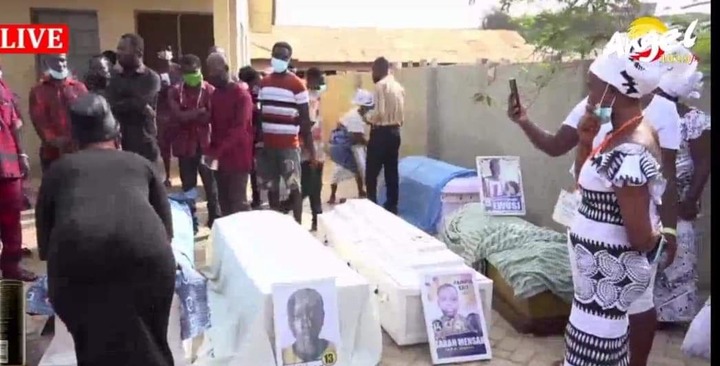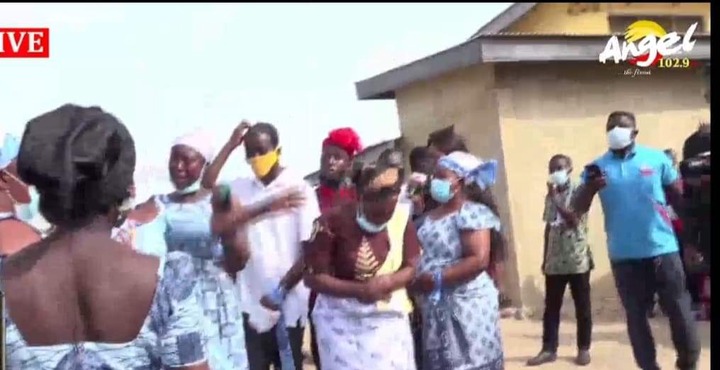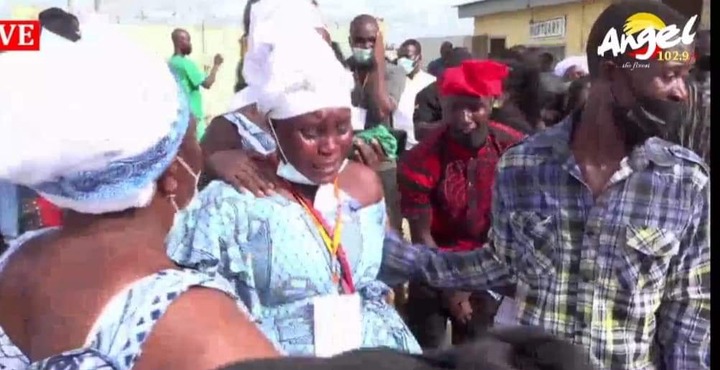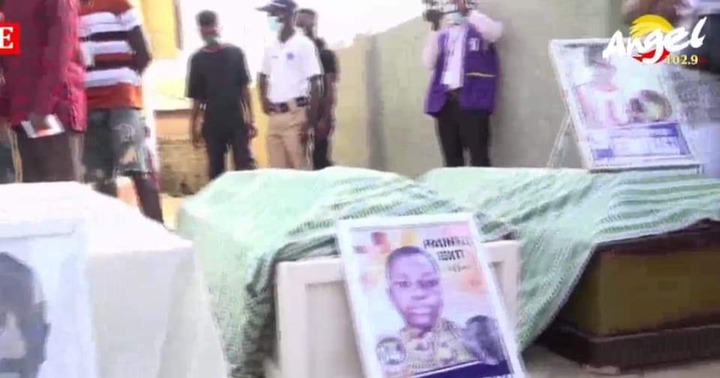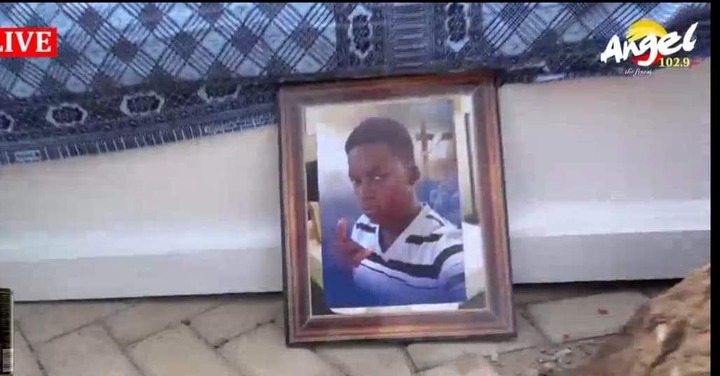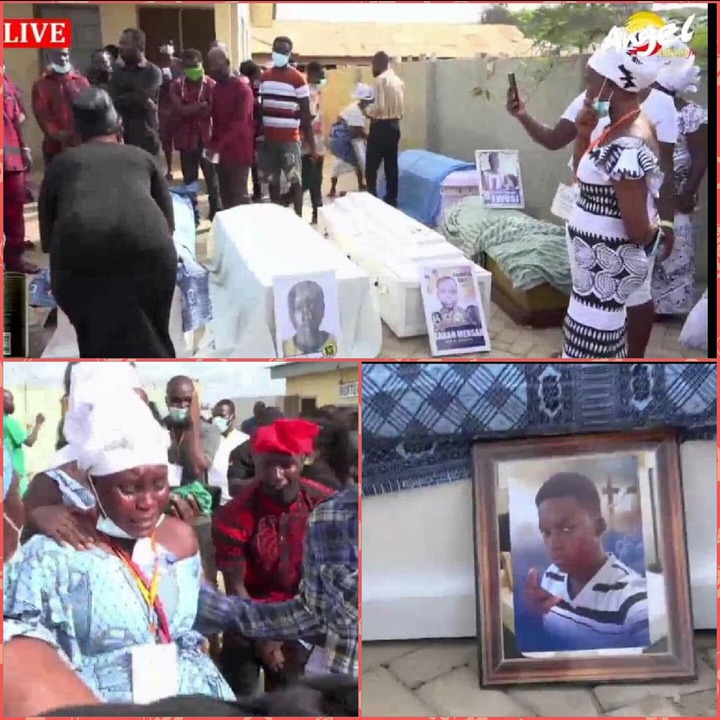 May the souls of the lost teens rest in peace.