The Apam teenagers who got drowned has finally been buried today after their Mass Burial. They were honoured with a befitting burial by the elders and residents of Apam. It has been so far a successful burial for these young ones.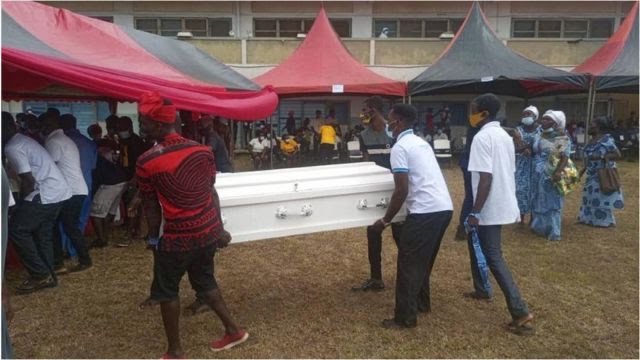 These Apam Teenagers got drowned in the Apam river after they went in group to have some fun on the independence holiday which led to their drowning. This news is a historical one due to how such a horrific incident has never ever happened in the Apam town.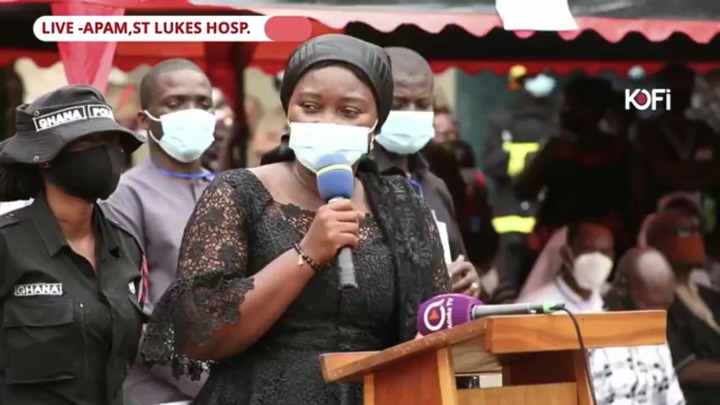 It has been deemed as a mystery with the numerous teenagers that passed away. The Member of Parliament for the Awutu Senya West, Hon Hawa Koomson showed up at the final funeral rite (Mass burial) of these young ones to join the Apam residents and bereavers precisely to mourn.
However, the cemetery where these Teenagers were buried has caused massive stir as they didn't only experience mass service but they were buried at one place as well.
The individuals who carried the coffins of these young ones where no special pallbearers but the lads in the Apam town all lended a helping hand to bury the teenagers.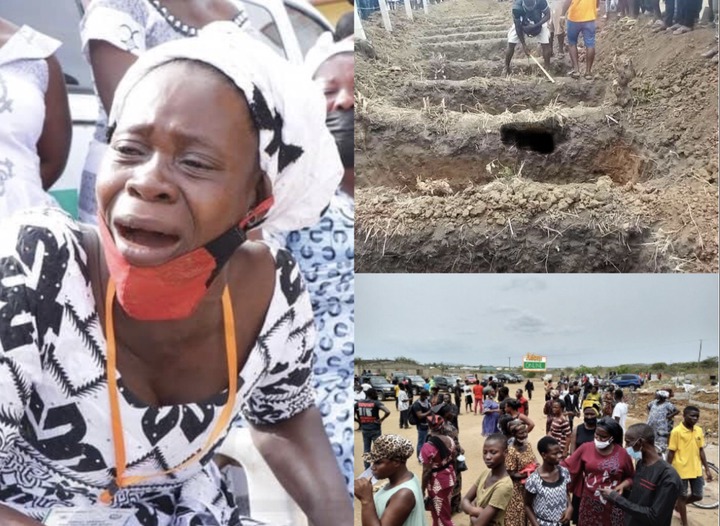 The video of the burial was sighted on Kofi TV as mammoth crowd gathered to send the teenagers to their final resting place.
It's indeed sad, May their gentle souls rest in perfect peace.
Check out some scenes below;