10 people including a Senior High School final years student drowning in the Volta lake.
According to report the said incident happened on Tuesday, March 16, 2021 after the said people were traveling to the next villages at the other side of the lake with a canoe.
They were said to have gotten to the middle of the lake crossing to the other side of the lake when the canoe in which they were traveling with capsized as a result of a heavy wind blow.
According to report, Six people on the canoe survived but the student, together with 3 others did not.
The final year students of the Kadjebi-Asato Senior High School who was identified as Evelyn Gadagoe per report was on her way home from her okro farm on the other side of the lake while she met her untimely death.
Evelyn was in the act of raising money to finish her course at Kadjebi-Asato SHS but unfortunate for her, she drowned on her way from the farm.
Her body has since been retrieved and deposited at the morgue at Kpandu.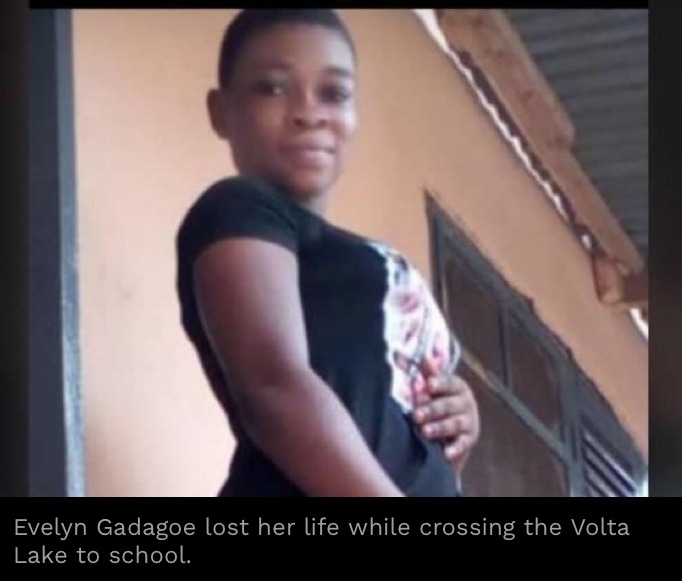 May her soul together with the 3 other Rest In Peace