Ghanaians woke up this morning (17th March,2021) to hear about a sad and an alleged deliberate murder that occurred in Medoma at the Ashanti Region of Ghana at dawn.

The identified man who is known as Agyemang endeavored to burn his wife and his step children(twins) alive by setting the house they are living in ablaze with every exit of the house locked.
The Supposed step-father per reports was not actually in good terms with his wife earlier that day but never shown signs of causing such a harm to his wife and step children in such an unthinkable manner.
Unfortunately, after the landlord of the house tried his possible best to rescue the wife of the man one of twins, he was unable to rescue the other who has also been identified as, Prince Oti Atta (9-years) due to how the gutted fire was serious, he couldn't save him.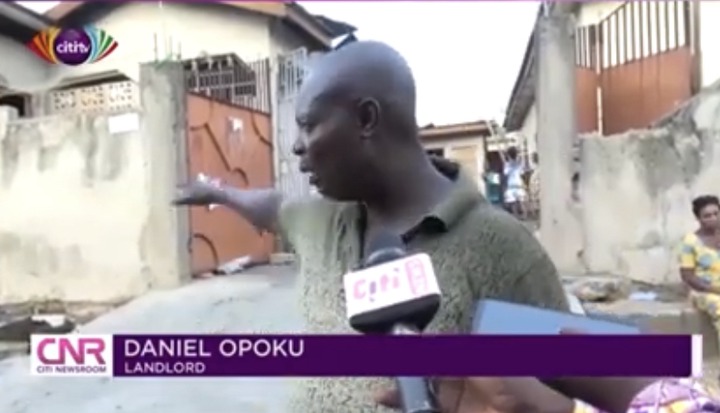 However, on a brief interview on Citi TV with the Landlord who has been identified as Daniel Opoku revealed that, he heard a loud cry this dawn deep in the night. So he endeavored to go out and check up on his tenants as he witnessed what was actually going on.
So he forced himself to break into the house by damaging the door where he was able to get the wife and her daughter without knowing that Prince has been left behind. I was then told that Agyemang has wet blanket with Petrol and covered it on him and has set him ablaze.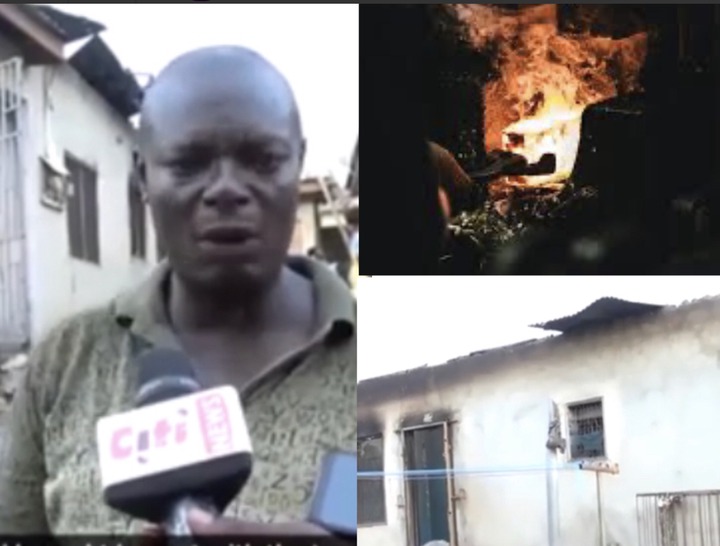 "So when I decided to go back and rescue him, from how the house was burning and where he has been caught up, I had no option because if I tried, I could have been also burnt to death"He stated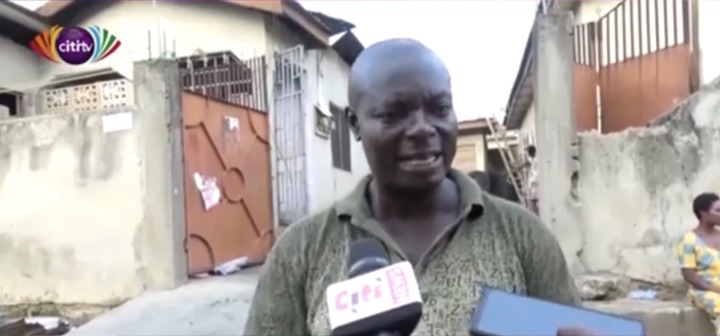 The wife and daughter sustained severe injures and are both receiving treatment at the Okomfo Anokye teaching hospital.