This month is actually Ghana's month as many things being portrayed on the television depicts more about the culture and history of Ghana. This month of March is to celebrate the Independence gained by our forefathers country past country leaders.
Just recently, a debate sparked online between Voltarians and the Ashanti's over who discovered Kente clothing as many netizens shared their views over the discovery of Kente. Voltarians were found insisting that they are true origin of the Kente clothing whiles Ashanti's also argued in favor of their tribe.
However, a photo of a supposed real Yaa Asantewaa surfaced online online which caused massive reactions among netizens over two pictures of the great warrior.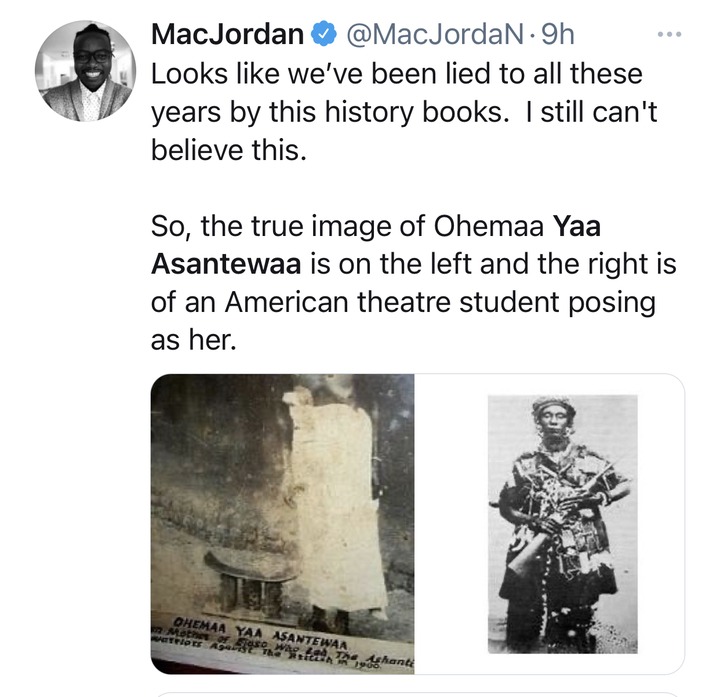 One picture of Yaa Asantewaa is widely known as the true Ashanti warrior as it has been published in books already. So as the picture surfaced online, Ghanaians got to know the real image of the Ashanti Warrior as to what they actually thought she is was just an illusion.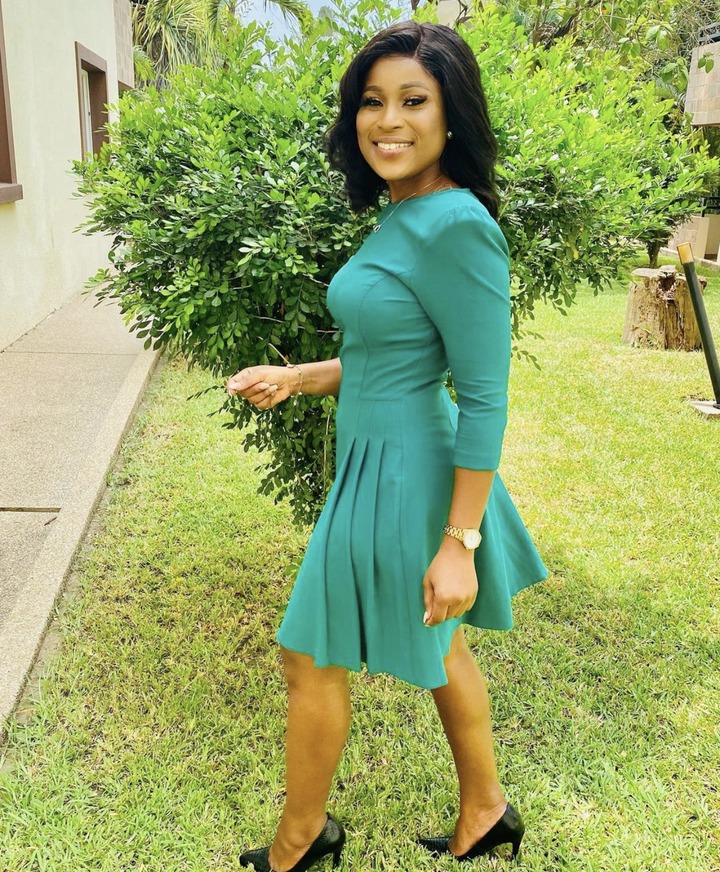 Berla Mundi
In regards to this, the popular TV Presenter famously known as Berla Mundi today on TV3 new day dressed like an Ashanti Warrior to portray and discuss about a brief history of the Asante Kingdom.
Berla Mundi has caused massive stir with his appearance today. She has always been in traditional costumes this month but she looks so exceptional today.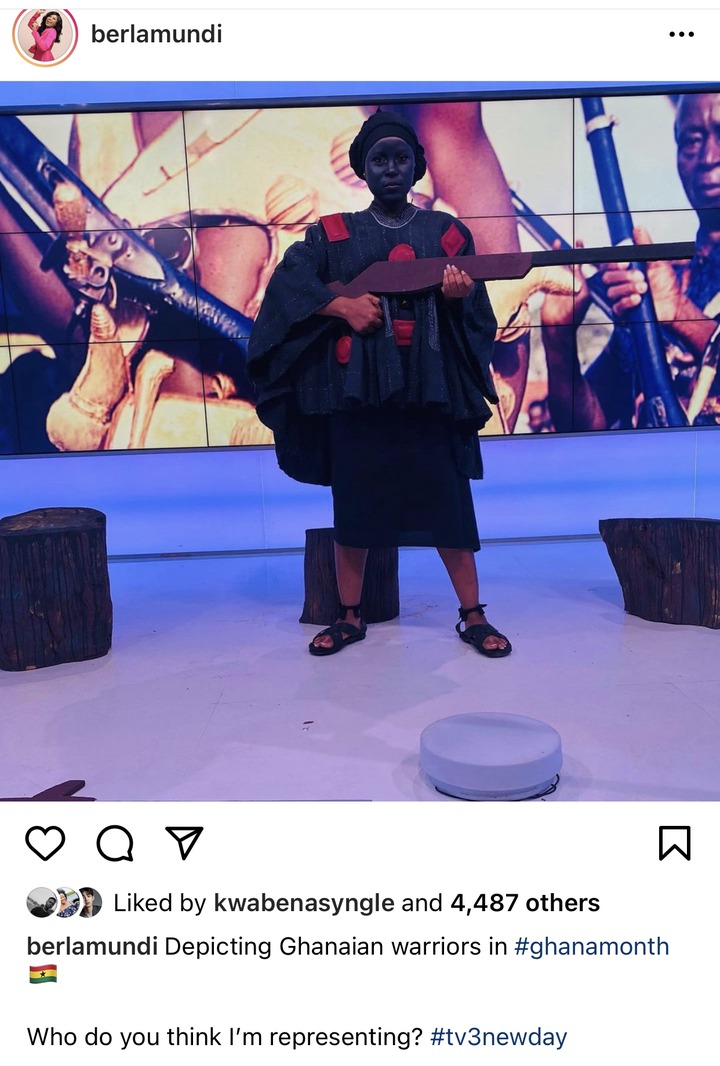 She posted with a caption; "Depicting Ghanaian warriors in #ghanamonth🇬🇭"
"Who do you think I'm representing? #tv3newday"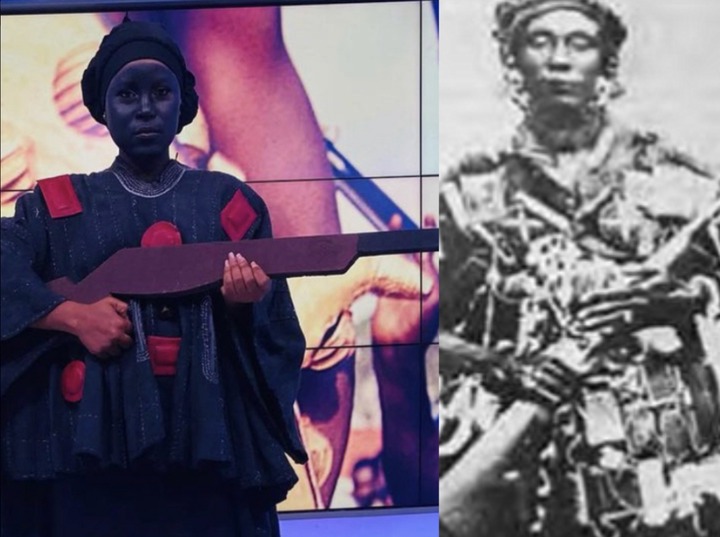 Berla Mundi is representing The Ashanti Kingdom as an Ashanti Warrior and many comments has suggested that she is representing Ohemaa Yaa Asantewaa with her looks.