Raymond Nyarko Appiah known with the stage name as Talented Kidz as Akwadaa Nyame has been undoubtedly one of the best and consistent contestant in the competition so far with his sweet melodious voice and outstanding performances.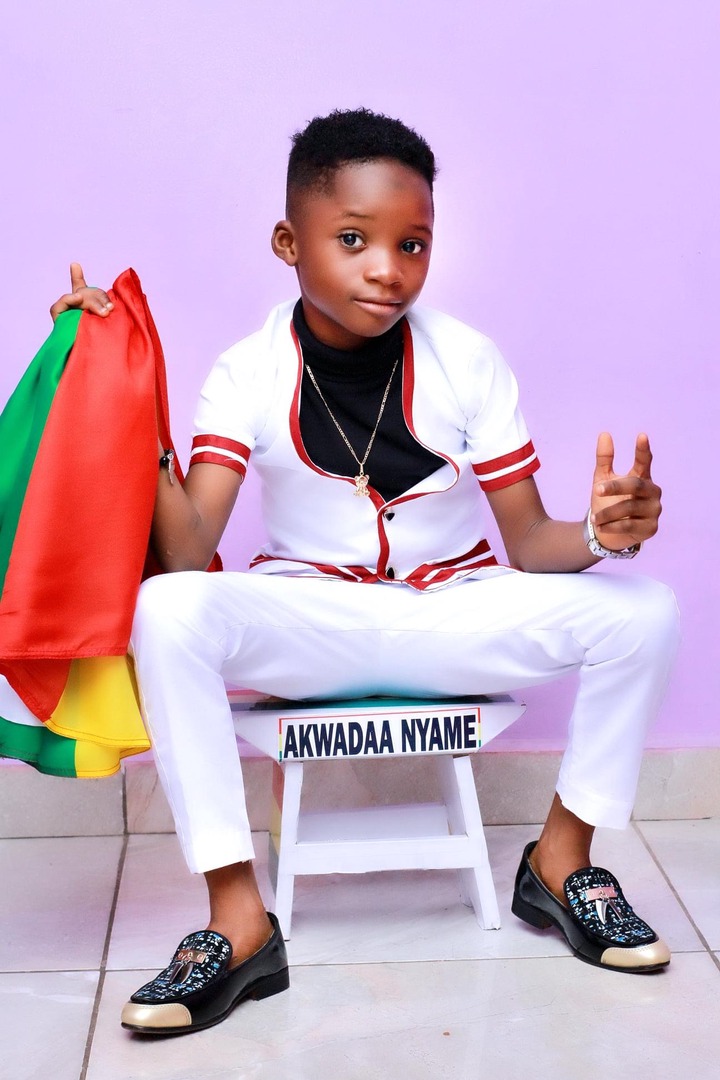 Akwadaa Nyame (8-years)
Raymond Nyarko Appiah was a contestant in Nsoroma season 3 where he was eliminated in the long run. Hopefully Akwadaa Nyame contested once again in Talented Kidz season 12 and has been very good in the long run hoping to come out victorious this time around after his shocking eviction in from Nsoroma.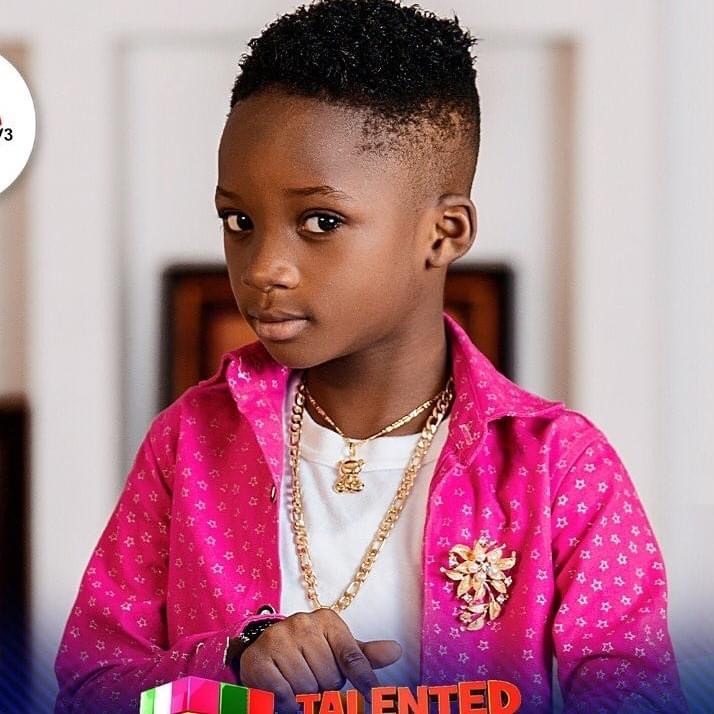 However, Akwadaa Nyame showed up on One Ghana TV to narrate about how far God has brought him after going through serious hardship with his single mother.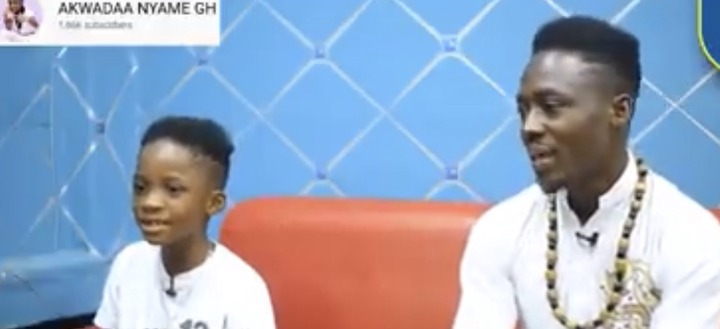 Akwadaa Nyame and his Manager
According to him, he is from a very poor background and always lived in a fantasy world but he was very optimistic about his talent and the few people around him was also supportive to him which made him to get a manager for himself lead him to see the limelight after contesting for Nsoroma.
"My supposed father impregnated my mother but refused to accept the pregnancy as he claimed the pregnancy is not for him"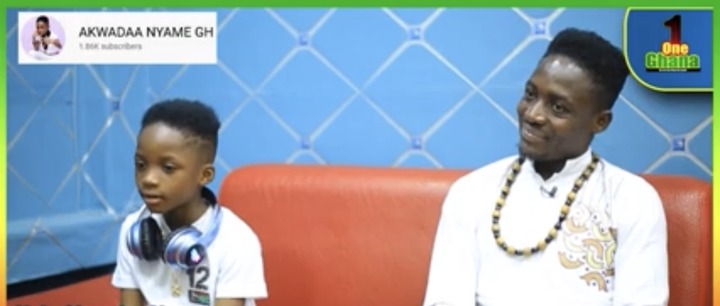 "My mother revealed this to me at the age of 7,I am 8-years now"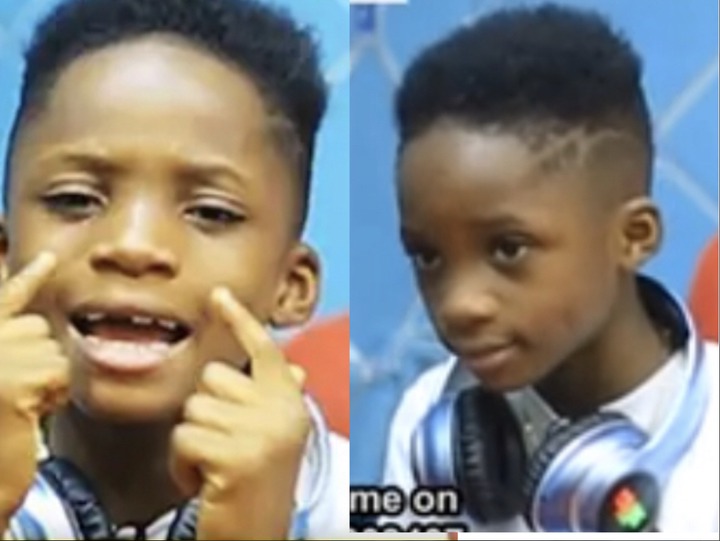 "Lo and behold my mother gave birth to me regardless of my father rejecting me a his son" It hasn't been easy for I am my mother most at times I go to Churches to perform in order to get paid to feed my mother and my siblings"
"I am the elderly child of my mother and I am making sure that everything turns out to be better at home because I know my background"
This and other things did Akwadaa Nyame revealed on the interview.