Award winning Ghanaian actor and television personality who starred in numerous local and international movies, David Dontoh in an exclusive interview on Oman Channel have revealed the moments he saw late and first president of the Republic of Ghana, His Excellency Dr Kwame Nkrumah and how life went after he was overthrown.
David Dontoh in the interview revealed that, His Dad who was them an agriculturalist and worked with Dr. Kwame Nkrumah during his regime had the worse experience of his life after Nkrumah was overthrown and it had an impact on his younger brother and himself.
According to him, prior to when Nkrumah was overthrown, he had the privilege to meet him one on one and shook hands with him when he has to visit his Dad in his office when Nkrumah was around.
Sharing his bad experience in life after Nkrumah was overthrown, he revealed that, workers of Nkrumah Of which his father was part had no choice to run for their lives as they were been haunt by military man.
According to David Dontoh, prior to the sad experience of his life, he was living together with his Dad, three step brother and a House Help who was a boy but fortunate or unfortunate for him, the House Help had to leaves for his father funeral leaving him the head of the house when his father is away since he was the elder son.
On the faithful day Nkrumah was overthrown, his father together with worked of Nkrumah who were in the Kwame Nkrumah Ideological Institute had to run for their lives as some run out of the country with some killed by the military.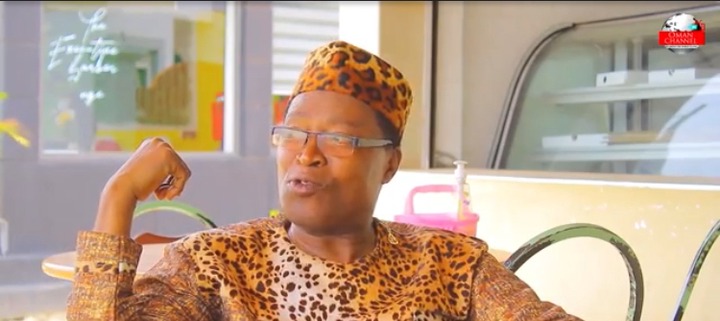 His father who was one of them couldn't run out of the county because of them but he move to Accra for some time to hide in a friend's place and later visited his wife, David's stepmother who was in her village to deliver.
During that time was when he was experienced those hardship. Food left for them had finish, no place to go for food to eat and they however can't stave to death so that was when they had to eat from the dustbin.
"After the coup, my father's life was in danger because his was working for Nkrumah. All workers of Nkrumah's lives were in danger after the coup and many of them run to other countries to save their lives.
My father couldn't do same. Instead, he left for Accra immediately to a friend's place for sometime and later went to visit my stepmother in her hometown and later came home when everything was fine.
After the coup when my father's live was in danger, he was on a run. For about two weeks my three brothers and myself .. because we were alone since the House Help had left for his father's funeral.
So when our food got finished .. could you believe how we were eating? I pick a bowl ever morning to the Ideological Institute, collect leftover food from the bin and then send it home for my brothers and I to eat.
We ate from the dustbin for two weeks .. we were eating from the bin after the 66 coup." David revealed.