Veteran Ghanaians actor who is best known for the movies, Beasts Of No Nation, The Dead, and The Cursed One's, David Dontoh have revealed how connected he was with the first and former President Of The Republic Of Ghana, His Excellency Dr. Kwame Nkrumah as he narrates an unforgettable dream he had about him after his sudden death some years back.
In an exclusive interview with Oman Channel signed, Mr Dontoh talked about His entire life, how he met the former head of state for the first time one-on-one, shook hands and he encouraged him to learn hard while in school.
He also touched on how he, together with his younger brothers escaped death through staving by eating from the bin after Nkrumah was overthrown in 1966.
Sharing his story, he talked about an interesting dream till date still rings in his head and it was about the former and late head of State, Dr. Nkrumah.
According to him, he can't best tell but he feels there is this kind of relationship between himself and the former head of stated as he stated that, prior to the coup in February 1966, he had met him one-on-one alone on January 1966.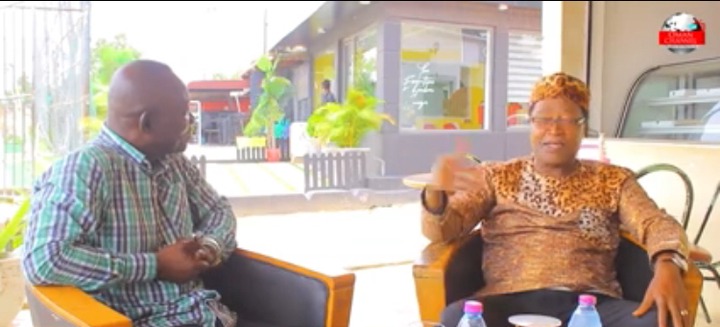 He however added that, after playing the role of Dr. Nkrumah the drama, "The Trial Of Kwame Nkrumah" he dreamt about him but unfortunately for him, it didn't end well for him but he still Cherish the said dream.
"After playing the role of Kwame Nkrumah in the trial of Kwame Nkrumah drama, I dreamt about him. That was the very interesting dreams of my life.
I was walking on a footpath where I saw a small stream ahead of me with a stick put on it as a Bridge to help cross to the other side.
So when I got to the stream to cross, I saw an old woman carrying firewoods with foodstuffs so I gave her way to pass before I proceed my journey. When she eventually crossed, I stepped on in stick and I heard someone clear his throat. No one was there apart from the woman and myself so I turn to look at the woman but she was going.
I tried moving again and I heard someone clear his throat again! At the other side of the stream, there was a tall palmtree and Nkrumah was on the tree in a full 3 piece suit. He looked like someone who just woke up from a long sleep.
He said I should wait for him that he was coming down from the tree.. unfortunately for me, I woke up while waiting for him in the dream. I pained me soo deep because I could tell he wanted to tell me something.
So when I woke up I said to myself, it was a very interesting dream. That dream ever since is still ringing in my mind. He was in a full three piece suit on a tree telling me to wait for him is strange. I need to see someone to interpret the dream to me."Dontoh added .