Talented Kids consistent contestant famously known as Raymond Nyarko Appiah aka Akwadaa Nyame has been very consistent with his performances so far and looks very outstanding and promising to win the competition with his excellent performances.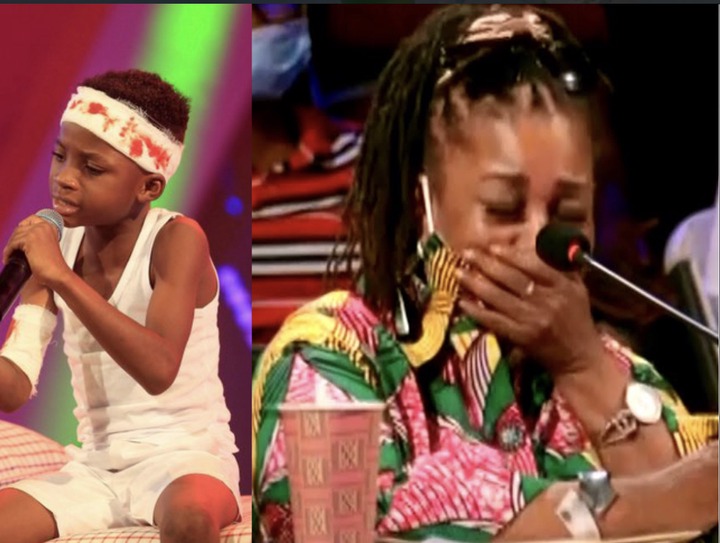 He normally gets the judges of the show and audience emotional with how his performances always depicts about a sad situation. He is just 8–years of age but really talented and always performs as a top notch musician.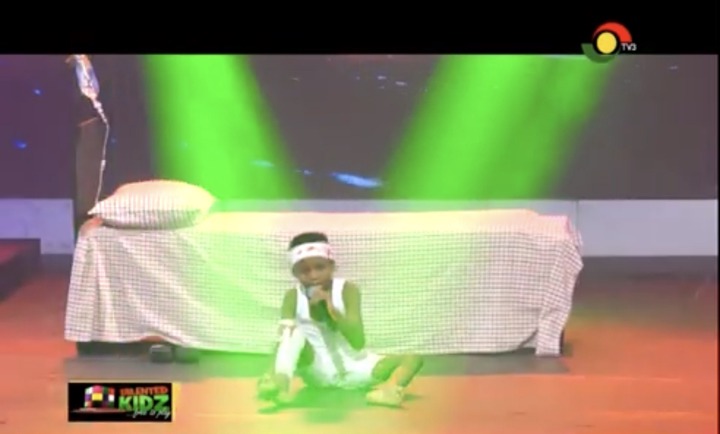 He is gradually winning more hearts with his exceptional talent and is known to be one of the most talented contestant in the competition so far.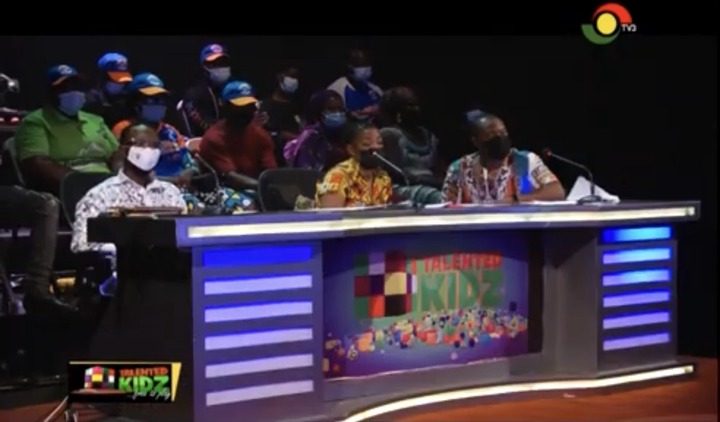 Just recently, Akwadaa Nyame showed up on an interview to tell his sad story over how his supposed father rejected him as his son after he got pregnant with his mother. He recounted the stress and agony he and his mother have gone through before getting the chance to see the limelight.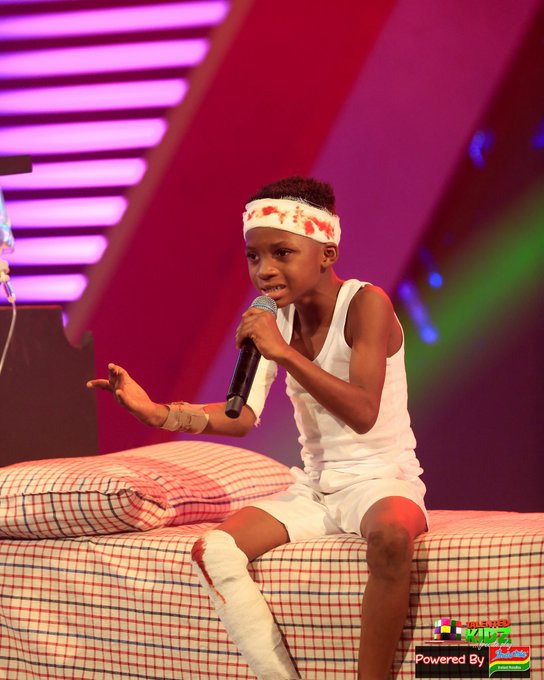 However, Akwadaa Nyame once again has dumbfounds Ghanaians and the Judges after composing a very emotional and touching song to accident victims who have been bedridden.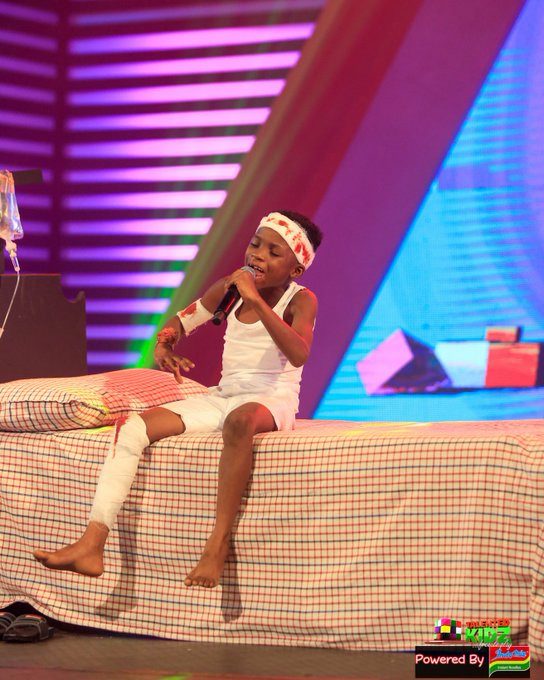 The song is titled "Masem Ni".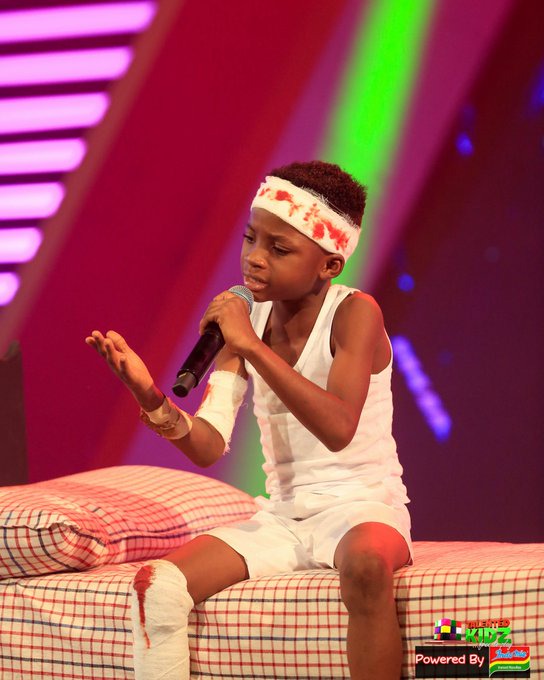 Akwadaa Nyame sang it in a highlife genre as he dressed and painted himself like an accident victim who is receiving treatment on bed.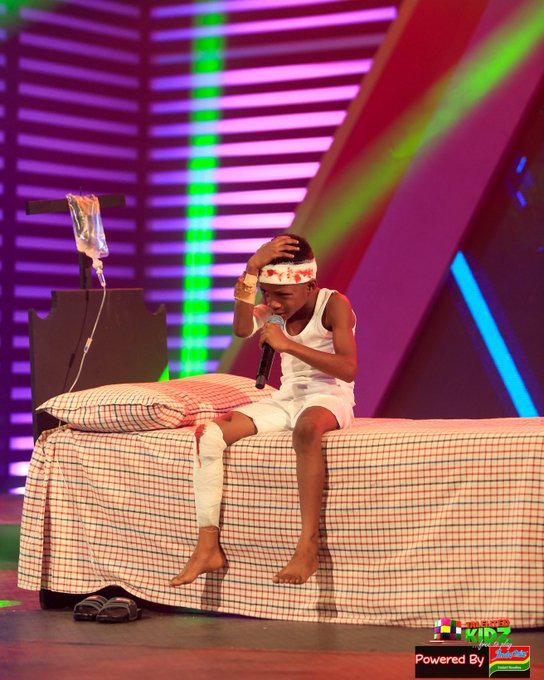 This song touches hearts and send a message to those who have lost valuable things through accident.