The First President of Ghana and the Leader who led Ghana to gain Independence, Dr Osagyefo Dr Kwame Nkrumah is undoubtedly the best ever leader to ever happen to Ghana with the massive development he brought to the nation right from scratch of gaining the nation independence.
Kwame Nkrumah left behind numerous properties before passing on as most of them are being kept in the Kwame Nkrumah Musuem where his mortal remains is being kept as well.
It's been ages since he passed on but his legacy can never precedented in any means. Anything about him is being studied and is always remembered.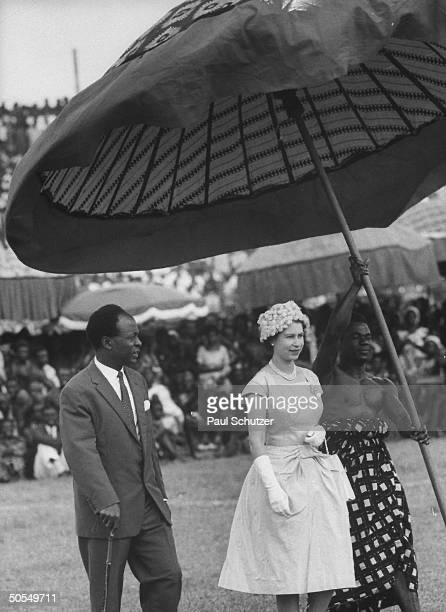 However, in 1961, Queen Elizabeth II visited Ghana for the first time after the country's independence on 1957. 5-days before Queen Elizabeth's visit to Ghana, something tragic happened. Bombs went off in the Capital City of Accra where lives were lost and others too we injured.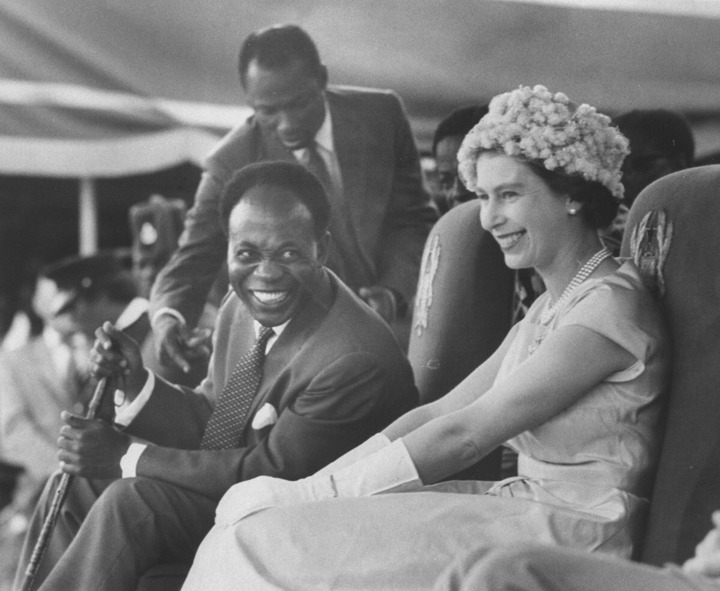 This didn't perturbed Queen Elizabeth from visiting the country despite the tension of danger the arose as she finally visited Ghana.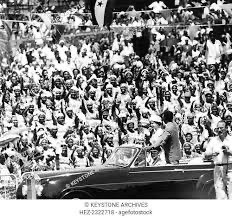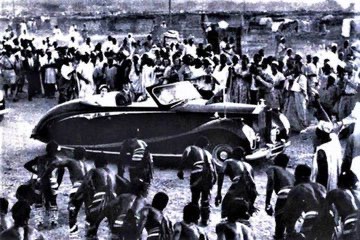 Kwame Nkrumah with all due respect and honor drove the Queen through the streets of Accra with his expensive Rolls Royce to let the Queen experience the life of the people in the Capital city.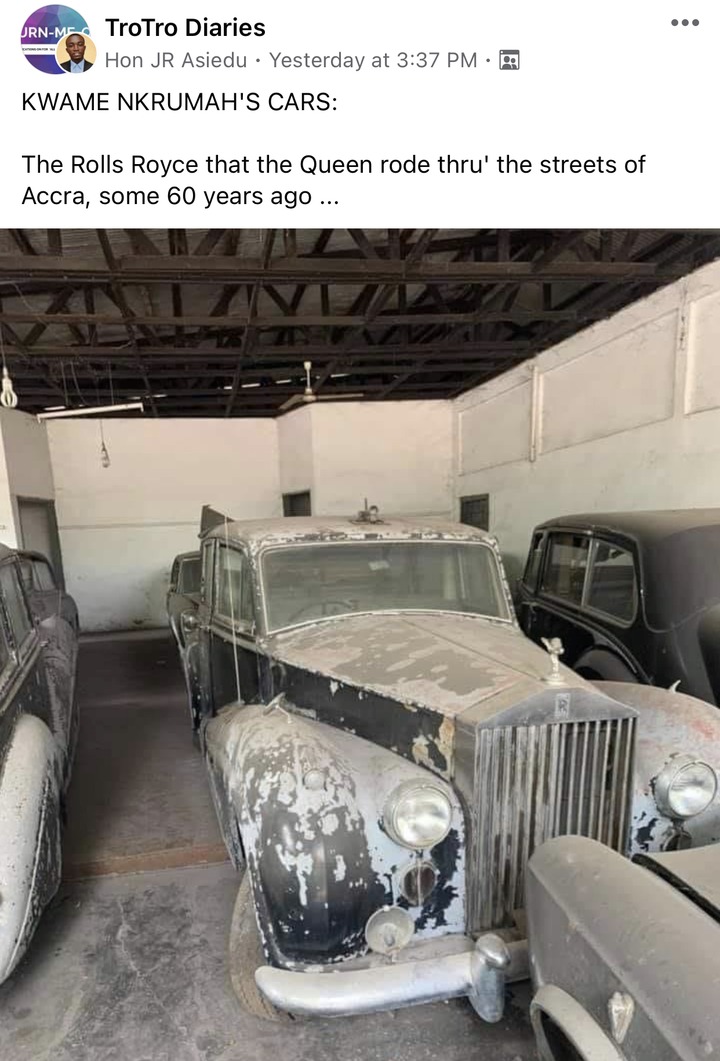 Notwithstanding, the supposed Rolls Royce of Kwame Nkrumah has been spotted at a garrage together with other expensive cars but sadly, it's in a very poor condition. After this photo was sighted, majority of Ghanaians in the Trotro Diary's group has suggested that the Rolls Royce must be restored and add to his collections at the musuem.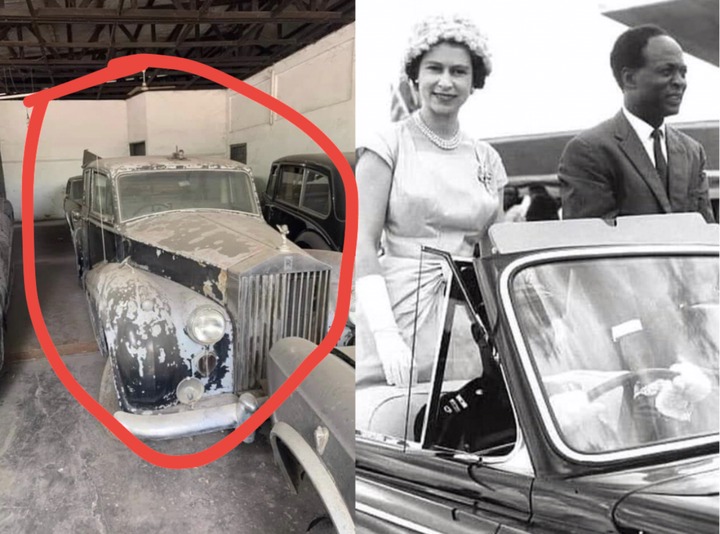 It's been 60-years since Kwame Nkrumah drove the Queen with his Rolls Royce. Ghanaians suggesting that, the car must not be left to spoil but rather potray our maintenance culture because cars like this ones are very limited and very expensive now.
Check out some comments below;