On the 17th of March, 2021, the President of Tanzania prominently known as His Excellency John Magufuli after battling from a chronic heart complications which eventually led him to his untimely demise.He suffered from the suppose heart illness for over 10-years which got rid of him at the age of 61.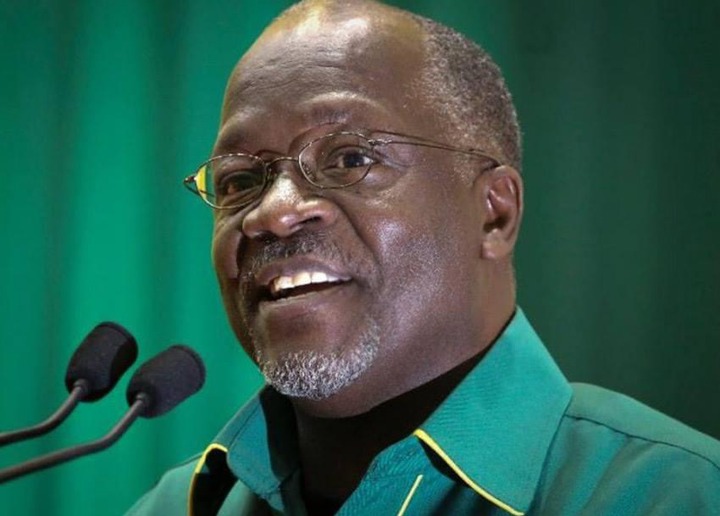 The Late President John Magufuli (61)
The Tanzanian country has been put into a total state of shock and sadness after the sudden death of their President whom they idolize, trust and cherish so much.
However, the Funeral rites of the late President John Magufuli has already kick started today as his body is being convoyed to Charo Catholic Church before he is convoyed once again to Uhuru National Stadium where he will be laid for file pasting.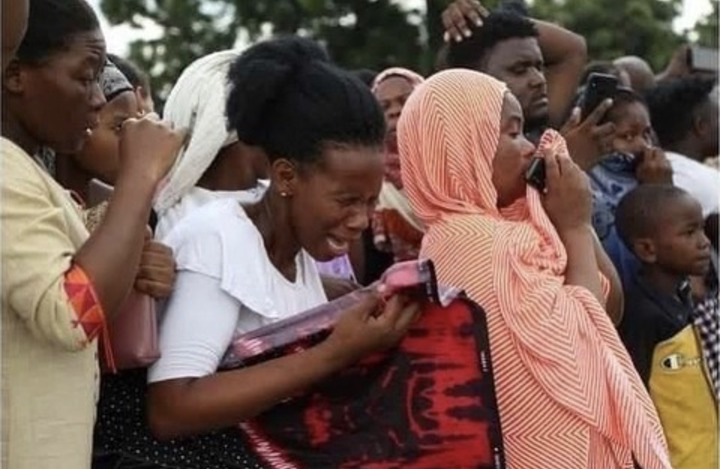 Tanzanians has flounced the streets to have a glimpse of the convoy that moved the coffin wrapped in Tanzania's national flag as soldiers moves the coffin to the Church room.
President John Magufuli finally be buried on March 25 but his body will remain in the church until March 21 but will later be transported to the Uhuru National Stadium to bid him his last farewell.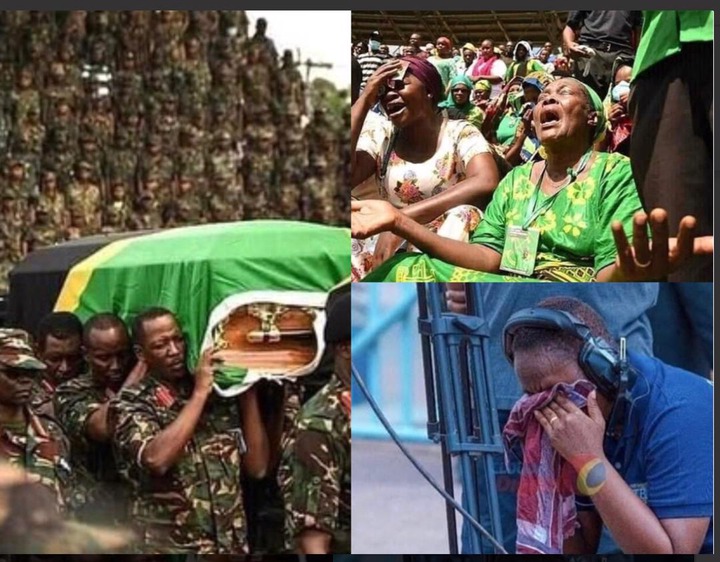 Magufuli's funeral rites is currently underway. It's full of sadness and heartbreaking scenes as the Tanzanians can't hold their tears. It's very painful and sad to lose a President only if you've experienced such a lost before. May his gentle soul rest in perfect peace.
Check out some Photos below;