Afia Pokua aka Vim Lady has been one of the most renowned and well endowed Local TV Journalist in Ghana so far with her experience in the media space after spending over 10-years in Multimedia where she later resigned and joined the Despite Media.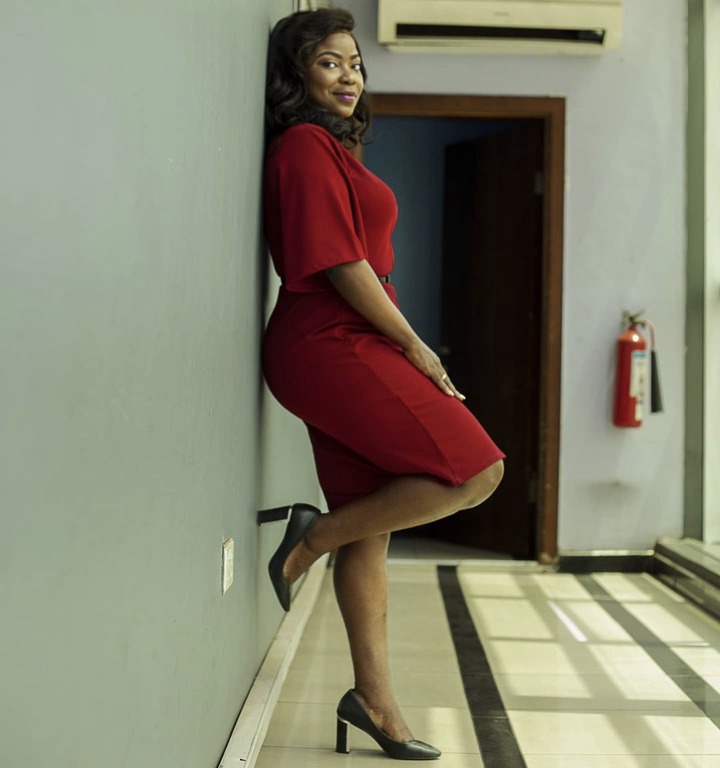 Afia Pokua Vim Lady
Vim Lady Afia Pokua is known as one of the most prestigious and well respected media personality with how she carry's herself.
She has been nick named as Vim Lady due to how bold and serious she goes about in addressing matters in the country that she thinks is not helping the country and vice versa.
Afia Pokua is not just a Journalist but she is also a Legal Private Practitioner who really know Law in the country. Afia Pokua has been somehow Private about her family life but once in a while flaunts her relatives on the Internet during their birthdays to wish them.
Afia Pokua has flaunt her niece with a commendation of her being proud of how she has grown to become a big girl.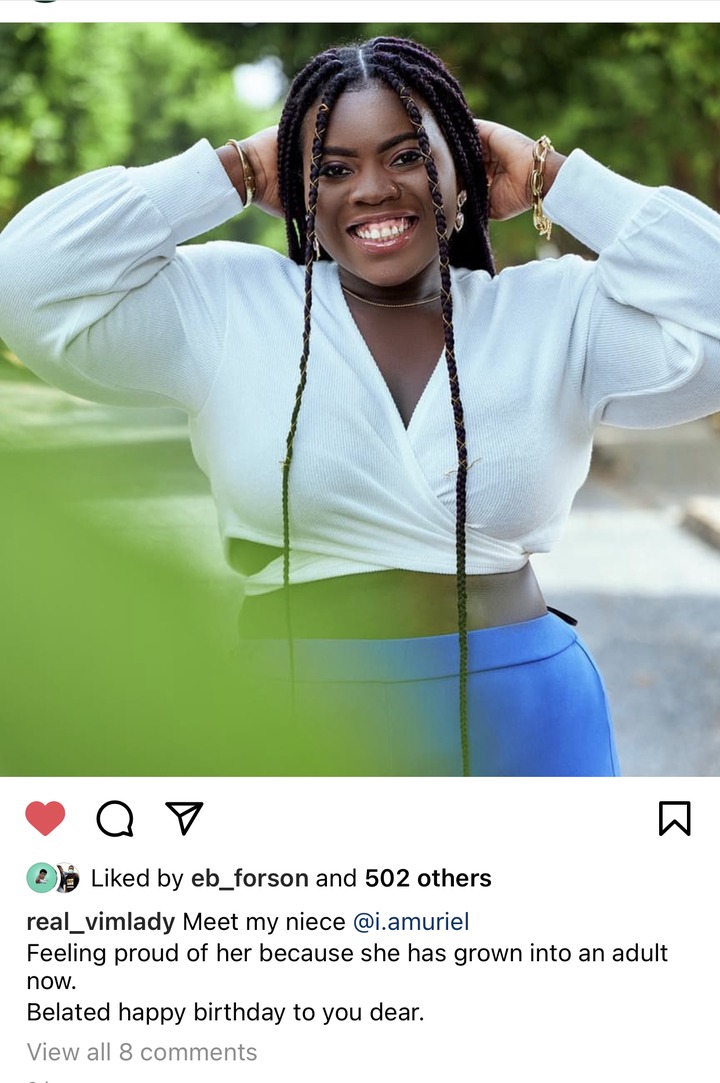 She posted with a caption; "Meet my niece @i.amuriel Feeling proud of her because shehas grown into an adult now Belated happy birthday to you dear"
Niece is a daughter of your sibling.
Afia Pokua flaunts her beautiful niece with this commendation as she wish her a belated birthday. Happy Birthday to her.