Just recently, Achimota Senior High School (Motown) became a trend in Ghana after the school authorities rejected a Rasta student just because of his Rasta which they deemed as unprescribed and so therefore he must cut down his hair if only he wants to be admitted.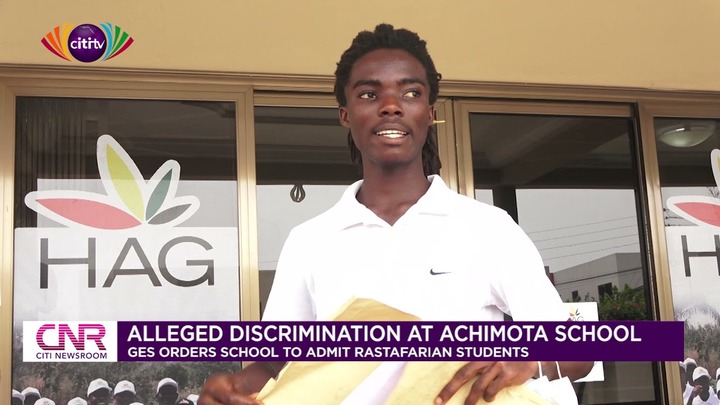 The Rasta Student who has been identified as Ras Mekrabea went together with his father who is also a Rasta man to get admission but unfortunately, the admission was denied.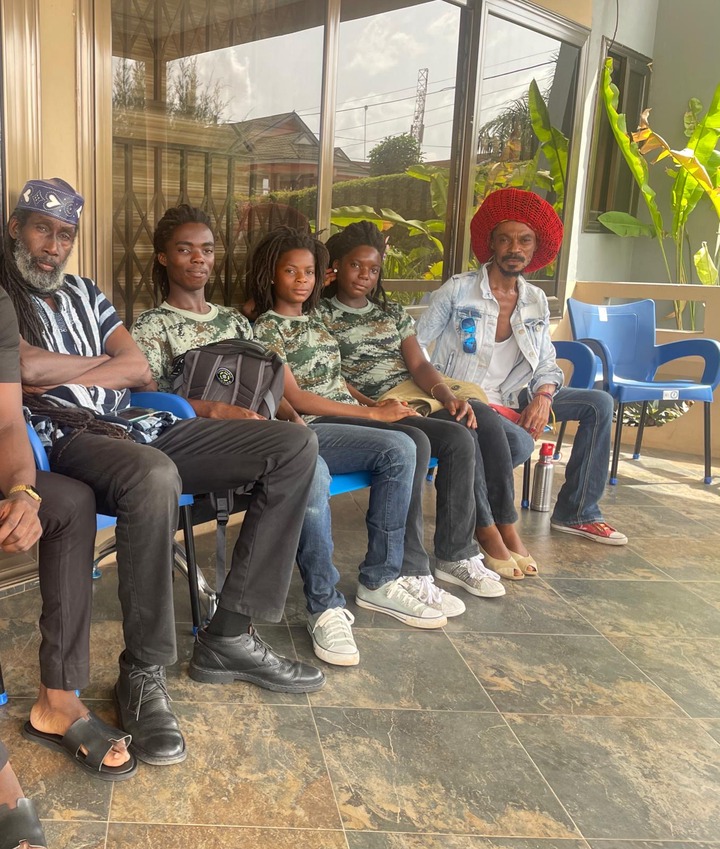 According to Ras Mekrabea under no circumstances will he place the schools demands above his way of living (Religion) and so therefore he is not cutting down his hair as the school demanded. He revealed this on an interview on Joy News.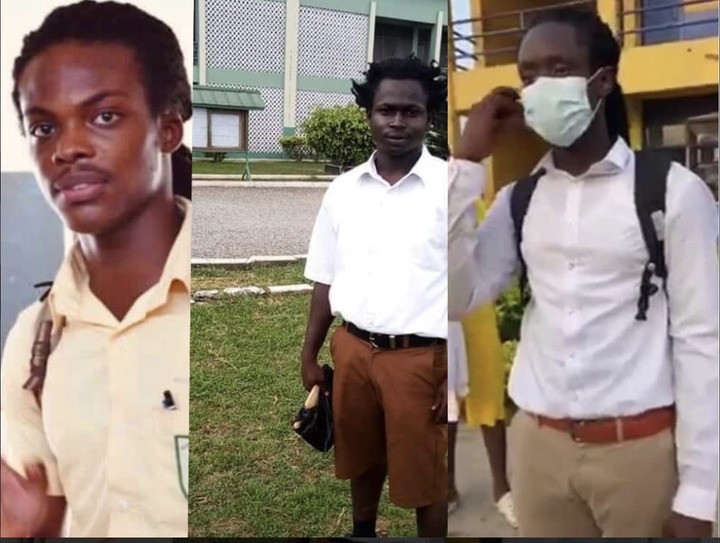 However, after the brouhaha went viral, photos of Rasta Students in some Senior High Schools in Ghana surfaced online which raised concerns over why the Achimota Student was denied admission just because of his hair style.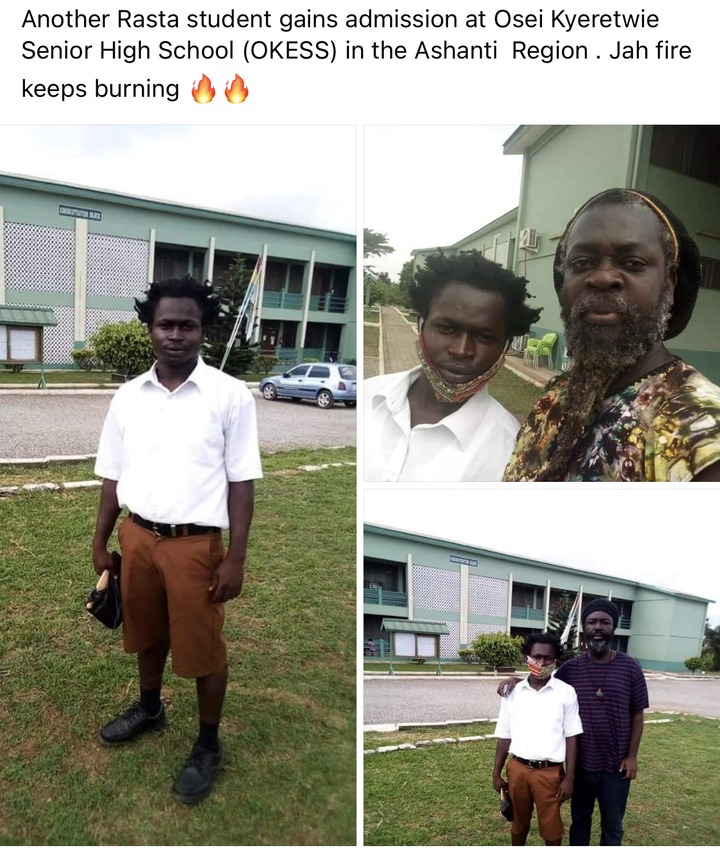 A Rasta student, Sellasie Yankey gained admission at the Osei Kyeretwie Senior High School (OKESS) in the Ashanti Region this year and reiterated on an interview on Akoma FM that he'd rather quit school than to cut off his rasta.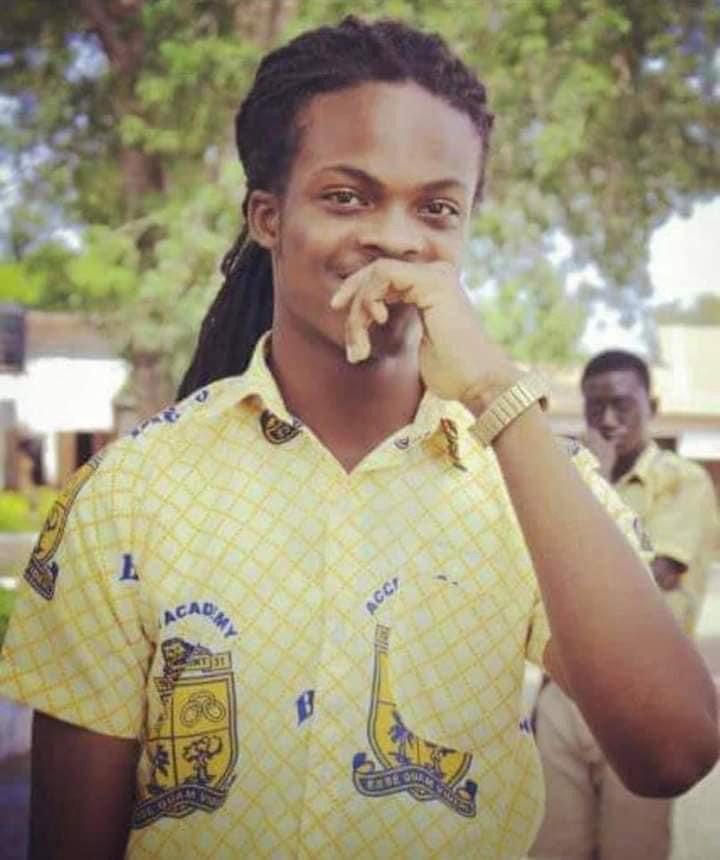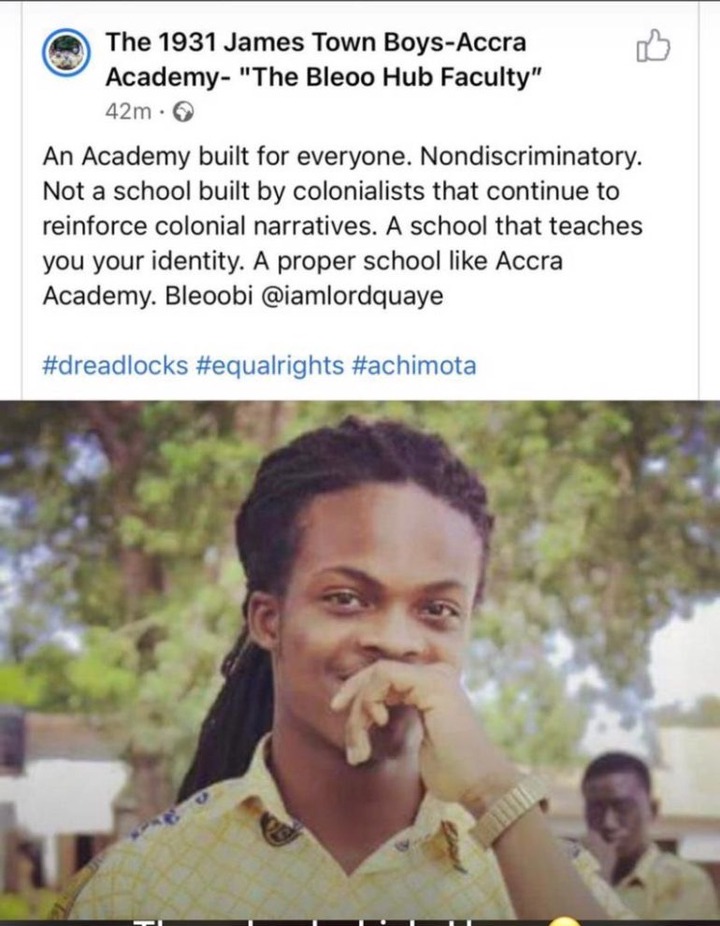 Another Rasta fresher who emerged online was also an Accra Academy student who gained admission regardless of his hair, the old students of the school revealed that, they admits Rasta Students because it is a school that teaches students of their identity.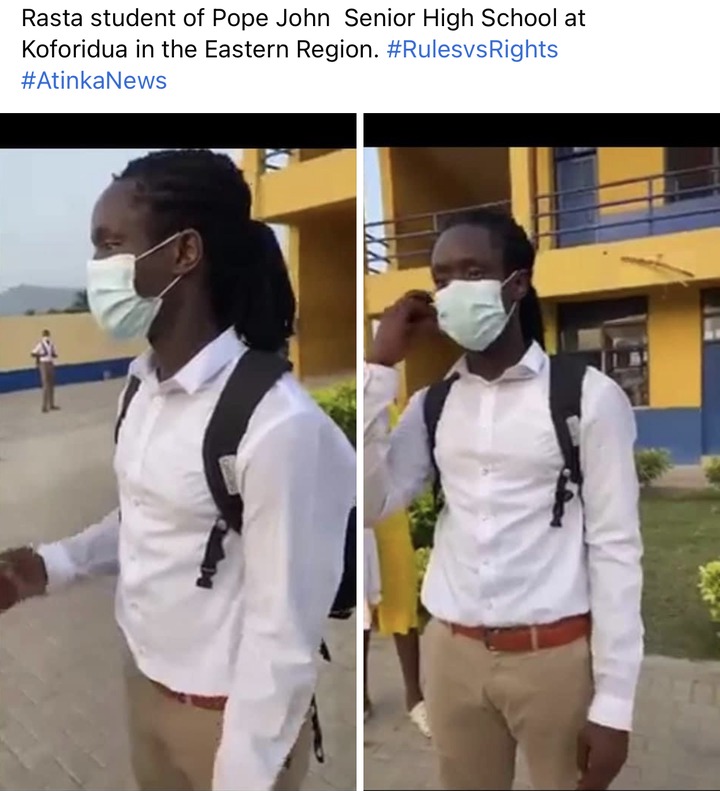 Last Rasta student who emerged online is a " Pojoba", a student of Pope John (PJ) Senior High School at Koforidua in the Eastern Region and was admitted this year.
All these students surfaced online after the Achimota Admission denial brouhaha went viral.