Aggrieved Students of the Ghana Institute of Journalism (GIJ) today being it 24th March, 2021 embarked on a protest against the School management after students who paid school fees after registration deadline were asked to defer their respective courses.
A noticed published by the school management yesterday, March 23, has urge the affected students to defer their course.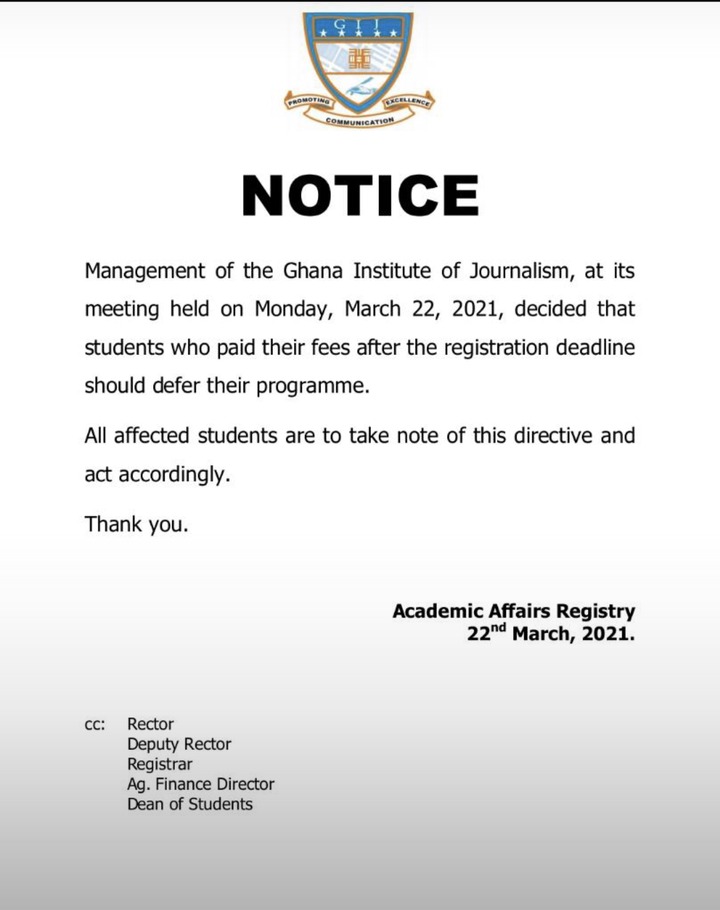 It stated: "Management of the Ghana Institute of Journalism, at its meeting held on Monday, March 22, 2021, decided that students who paid their fees after the registration deadline should defer their programme"
"All affected students are to take note of this directive and act accordingly" The notice read.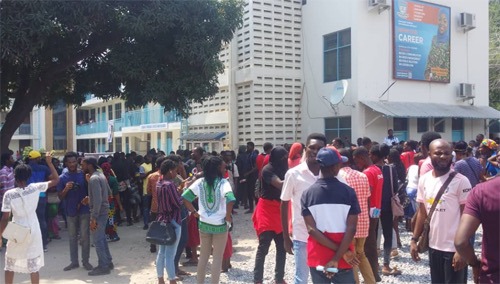 However, whiles they were embarking on the protest, an affected student was interviewed on TV3 to narrate her ordeal and the reason why they Protesting barely 24-hours of the notice.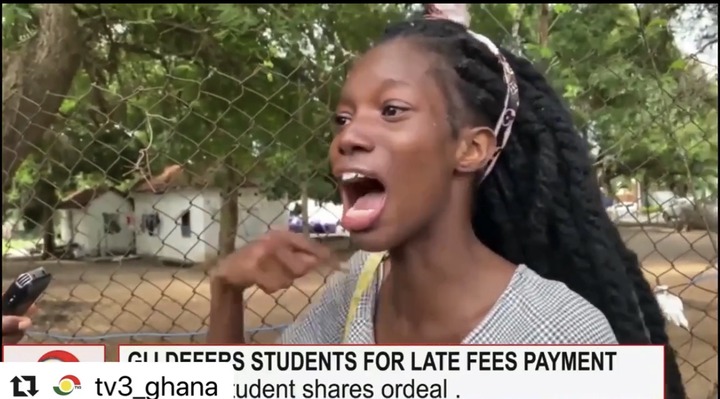 She emotional stated; "They have decided, they didn't decided anything with us, the notice just dropped, we learn they don't learn and we students are the ones that go throught all that stress, they don't know I got that 2520 cedis to pay my fees and they said is that they have decided what did you decide? She questioned
"Our voices need to be heard, I am not here for violence but they must see you out to our plea, there are people working two jobs and can't even sleep at night, they have no idea of where I go my school fees, if I show you where I live just to come to school every morning and just 5-days to exam you tell me that I should defer from my course"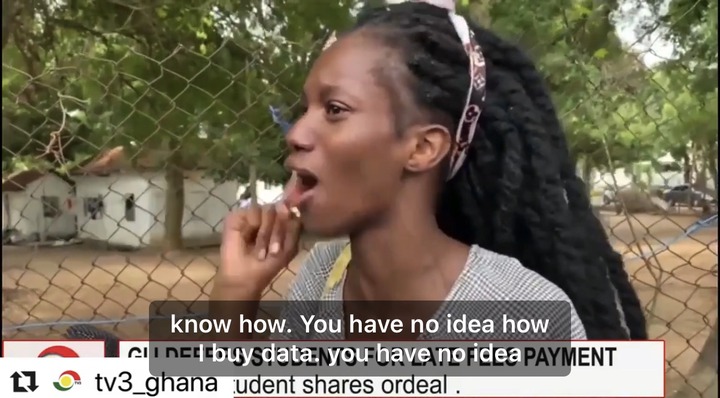 "They need to say something because it doesn't make sense, my transcript is as good as anybody else's" She lamented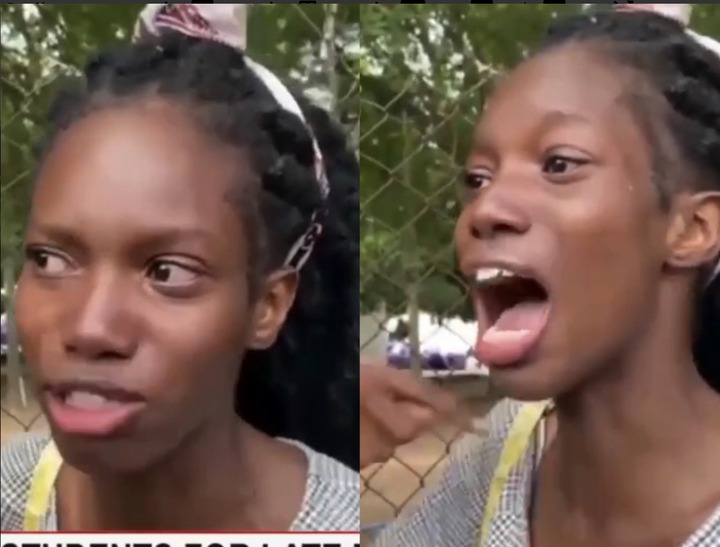 She spoke in favor of other affected students as well. Brilliant but needy student.