Not long ago, on the 6th of March, 2021, it can be recalled that some teenagers living in the coastal side of Apam captivated on the Independence holiday to go and have fun at the Apam beach which didn't ended well. Dozen of teenagers got drowned whiles swimming in the Apam river which caused a serious tragedy to the Apam township.
The hint of the drowning incident trended on the 8th of March after an eyewitness went to report the sad incident to the chief of Apam which made rescue team to search for the drowned teenagers as some of these teenagers were washed ashore.
The government has been very involved to help the bereavers of these late teenagers and this is the first time such an incident has happened in the Apam town.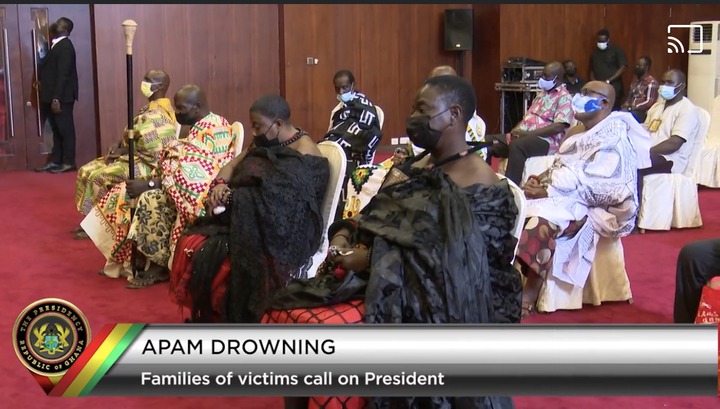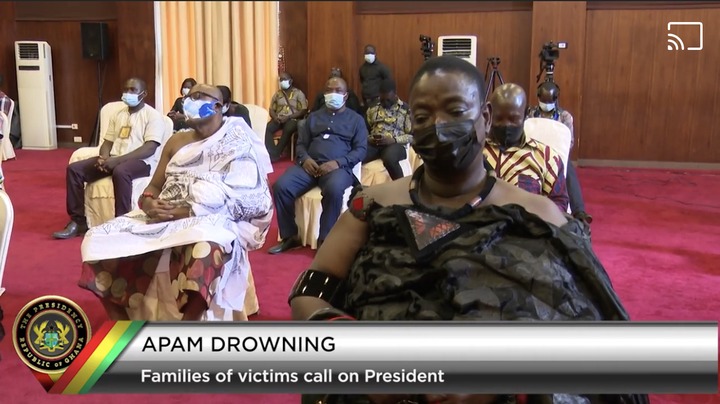 In regards to this, Elders, chiefs and families of these Teenagers two weeks after the mass burial has showed up at the Jubilee house to interact with the President of Ghana, Akufo-Addo.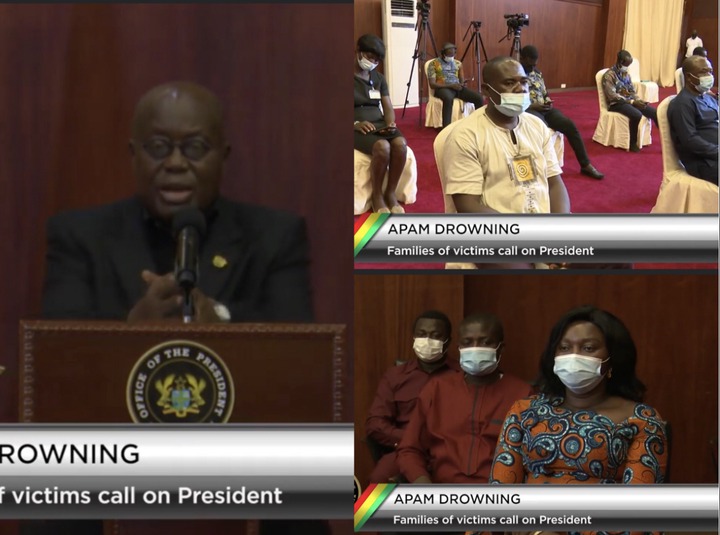 They showed up to show appreciation to him for showing the families and the Apam township as a whole an unconditional love and support in this hard times in their history.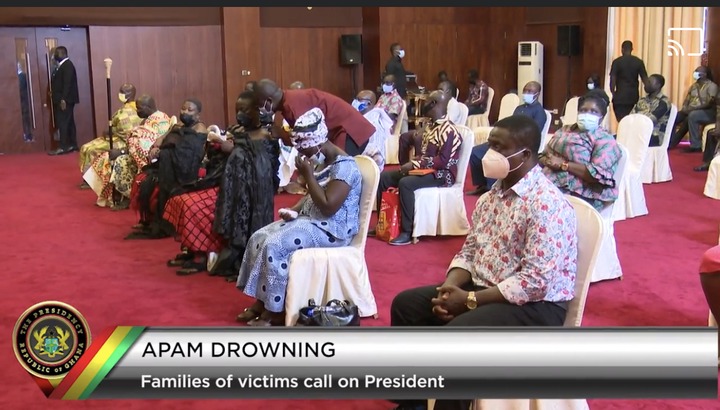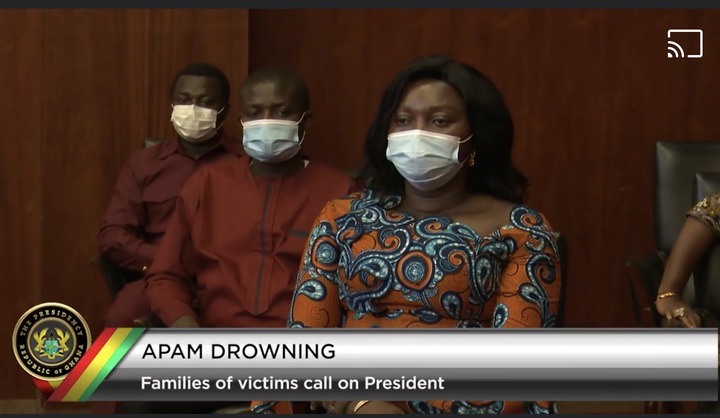 President Akufo-Addo also consoled the affected families of the incident and vowed to help them in one way or the other in other for them to be get out of the trauma the incident affected them with.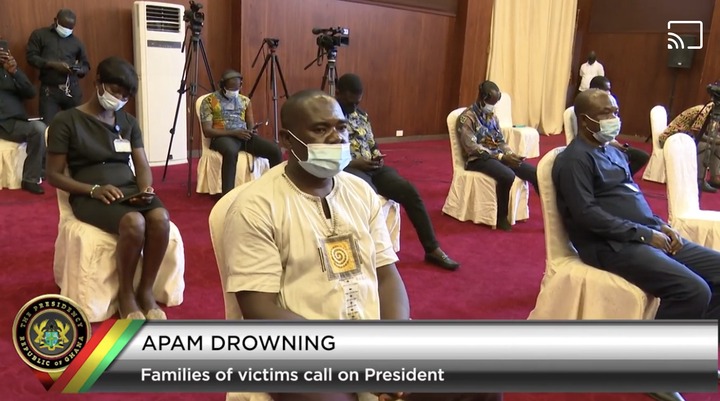 He also thanked them for showing him gratitude and so he is now focus in the Apam town because of the incident that occurred.