A single Mother of four children have shared her sad story of how her only son and last born who is just 7 years of age got his left hand amputated just 1 year and a month after their father passed on.
The single mother whose name was given as Grace in an exclusive interview on Oheneba Media sadly narrated how the said incident that led to the cutting of her 7-year-Old son whose name was given as Julius' left hand happened.
According to Grace, on that faithful day, it was a Thursday and she had to travel to Techiman and Julius wanted to following her to the place of which she told him since the place will be crowded, he should wait until Tuesday when the place is however not crowded so they couldn't go together.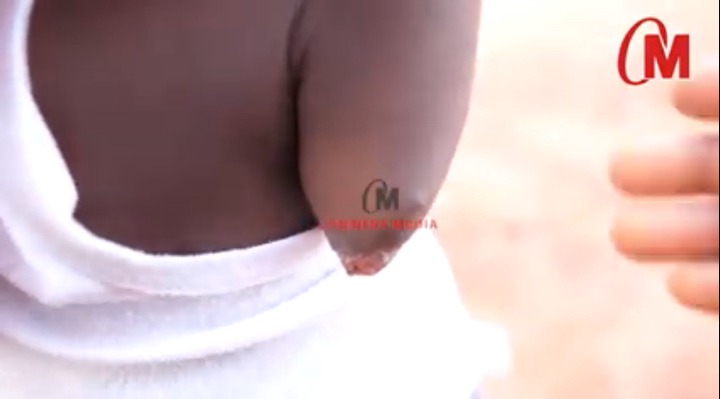 Julius agreed and stayed back with her grandma while she was away. But upon her arrival, she was hit with a bad news of her only son having had his arm broken while playing in sand left for a couple of years ago.
She was informed her son together with some friends were playing in the sand when he fell on his left arm in the process. He was later sent to a northerner to help treat the broken arm.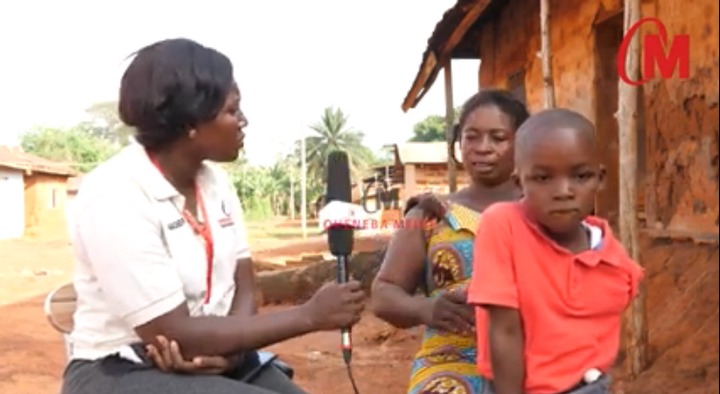 When she rash to see her son, His arm has been tied but unfortunate for her, the boy's arm kept swallowing while he wallows in pains as well.
A lot of effort was made to help the little boy but as time went down, his situation was becoming worse to the extent where they felt his lower arm was getting rotten.
According to Grace, the Northerner who tied Julius' arm later informed them that, the cause of the boy's suffering was not physically but rather spiritual.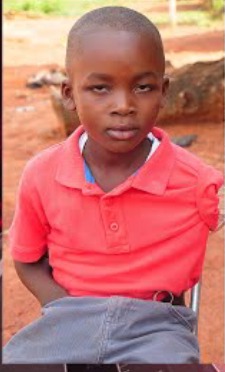 Though the man said it wasn't physically, they went ahead to send Julius to the hospital where they were informed that, Julius' arm needed to be amputated otherwise it could lead to his sudden death with time. Grace together with her family weren't happy with what the heath workers said as they said they prepare he die than to be amputated.
Men Of God and other big people in the society interfered in the matter as they pleaded with her to allow Julius arm amputated since that's the only way to save his life.
She later agreed and had her son arm amputated. Talking about how life have been since the head of the house who will support them financially is no more, Grace stated that, she was sells 'Koose' to cater for her children but after her son's surgery, things have been hard even where to sleep is also a problem for them.
Watch the full interview below