Born Raymond Nyarko with the stage name as Akwadaa Nyame who contested for Talented Kidz Season 12 with his outstanding performances eventually came out of the competition triumphant.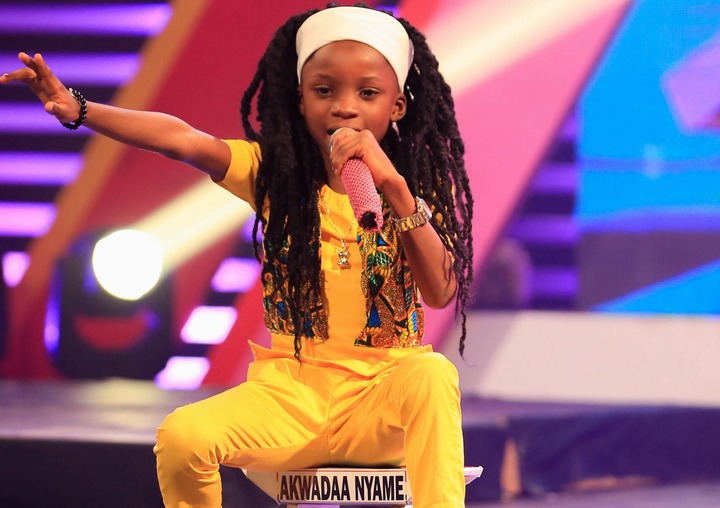 Akwadaa Nyame since the start of the competition won many hearts with how he displays his talent like an adult after revealing that his role model is the popular Highlife artiste, Akwaboah Jr.
Akwadaa Nyame is however a former contestant of Nsoroma of Atinka TV but was evicted sadly at the peak of the competition. He didn't gave up and gave it a try again at Talented Kidz with the help of his manager, eventually he came out victorious.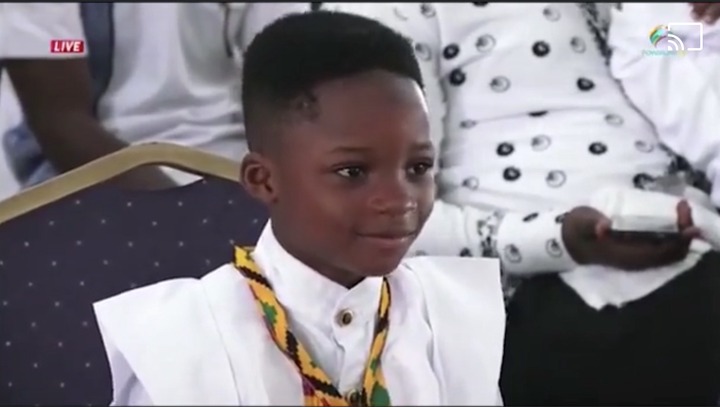 Meanwhile, Akwadaa Nyame together with his mother and Manager visited Rev Sam Korankye Ankrah's Church at Accra to thank God for winning Talented Kidz Season 12 after such a tough competition.
Akwadaa Nyame on his visit didn't only visit for visiting sake but gave out a good testimony to show gratitude to God and also lead worship and praises song.
Rev Korankye Ankrah was very pleased with the appearance of Akwadaa Nyame as he prophesied that he will grow up to become a great man of God.
According to Rev Sam Krankye, Akwadaa Nyame visited his Church on the very day of the final competition of talented Kidz to receive his prayers ahead. Lo and behold, he came out of the competition victorious after receiving his blessings.
Speaking he revealed that, two contestants of Talented Kidz thus, Akwadaa Nyame and one other contestant was present at his Church on the final day of Talented Kidz and but Akwadaa Nyame appeared to him first and received his prayers.
He then glorified God for manifesting.
Watch video below;