It's been a while since an accident was recorded on the Accra To Tema motorway but unfortunately this morning a fatal accident has took the lives of 4 passengers leaving 16 people injured.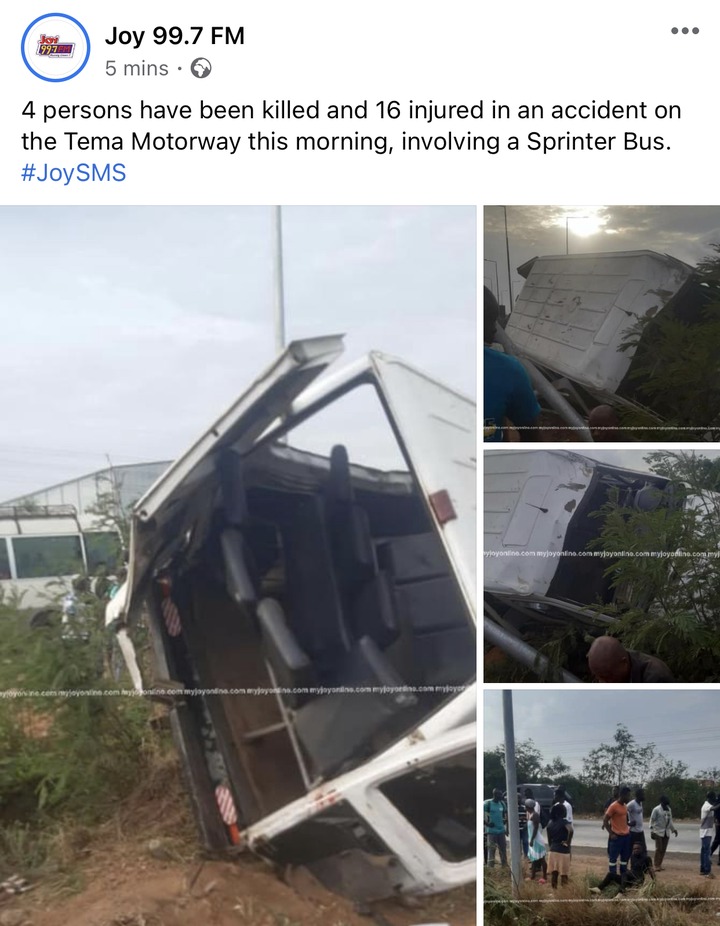 In a confirmed post by Joy FM, 4 passengers has been reported dead whiles 16 are injured after the occurrence of the gory accident as the 4 died at the spot of the accident.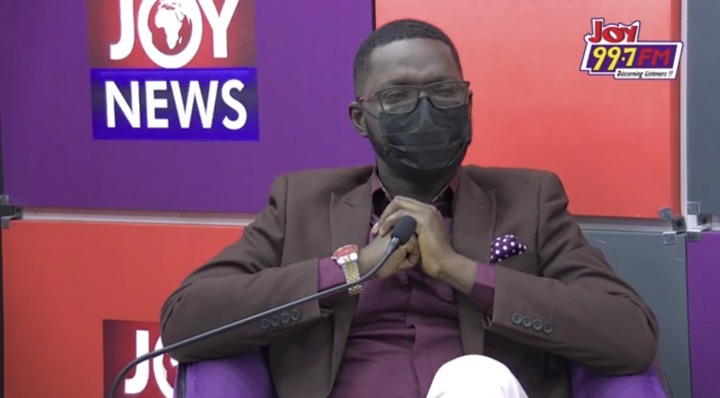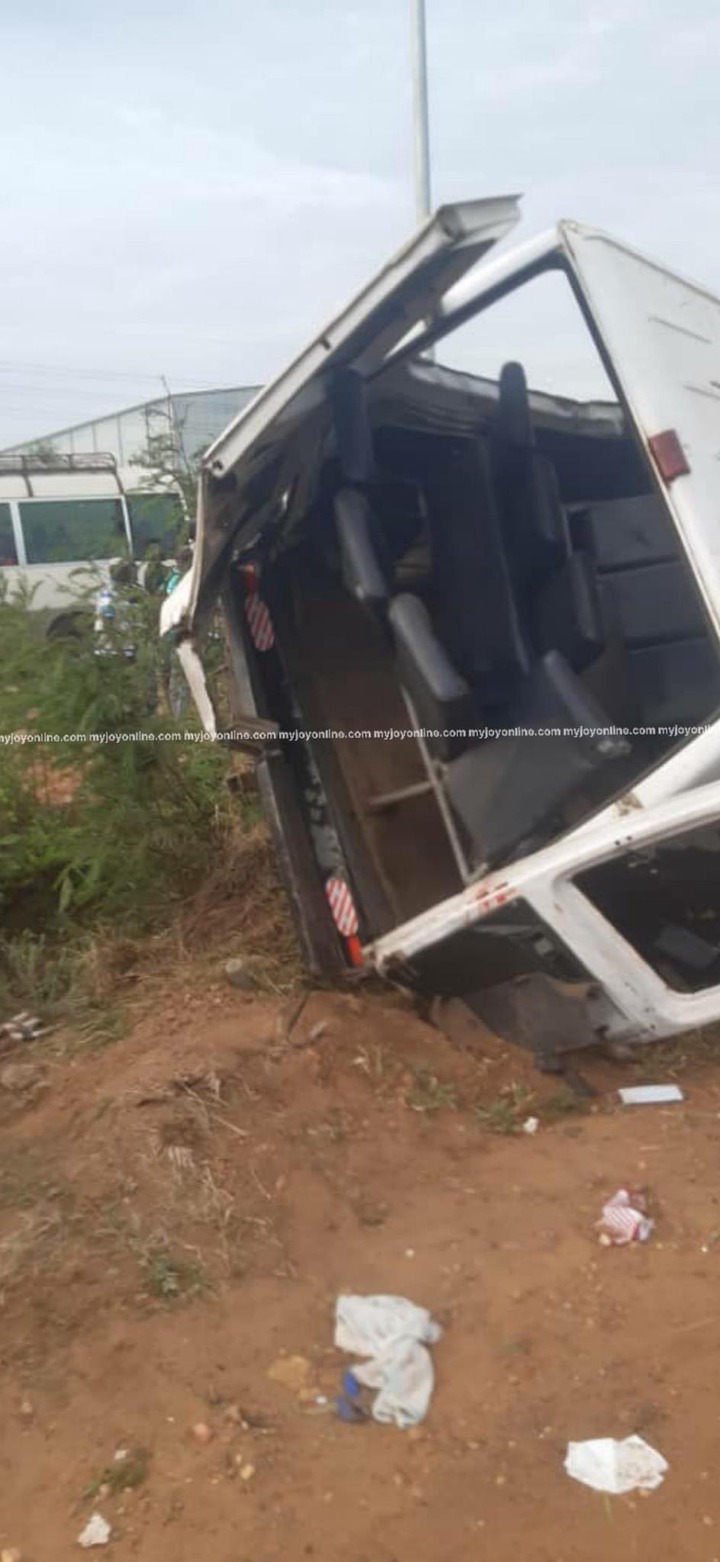 The sprinter bus driver lost controller over his handling leading the car to somersault as it veered of the road after the sprinter back tyre bursted.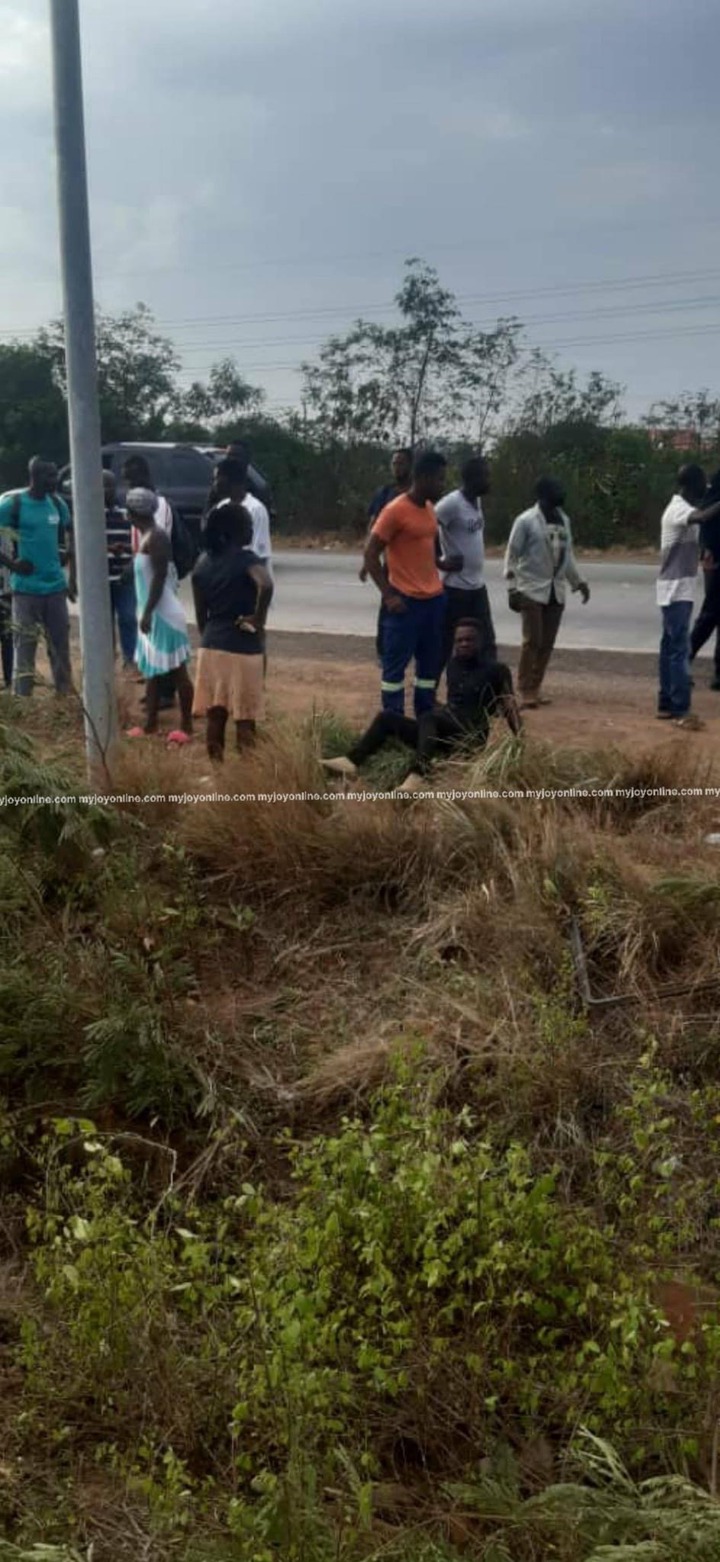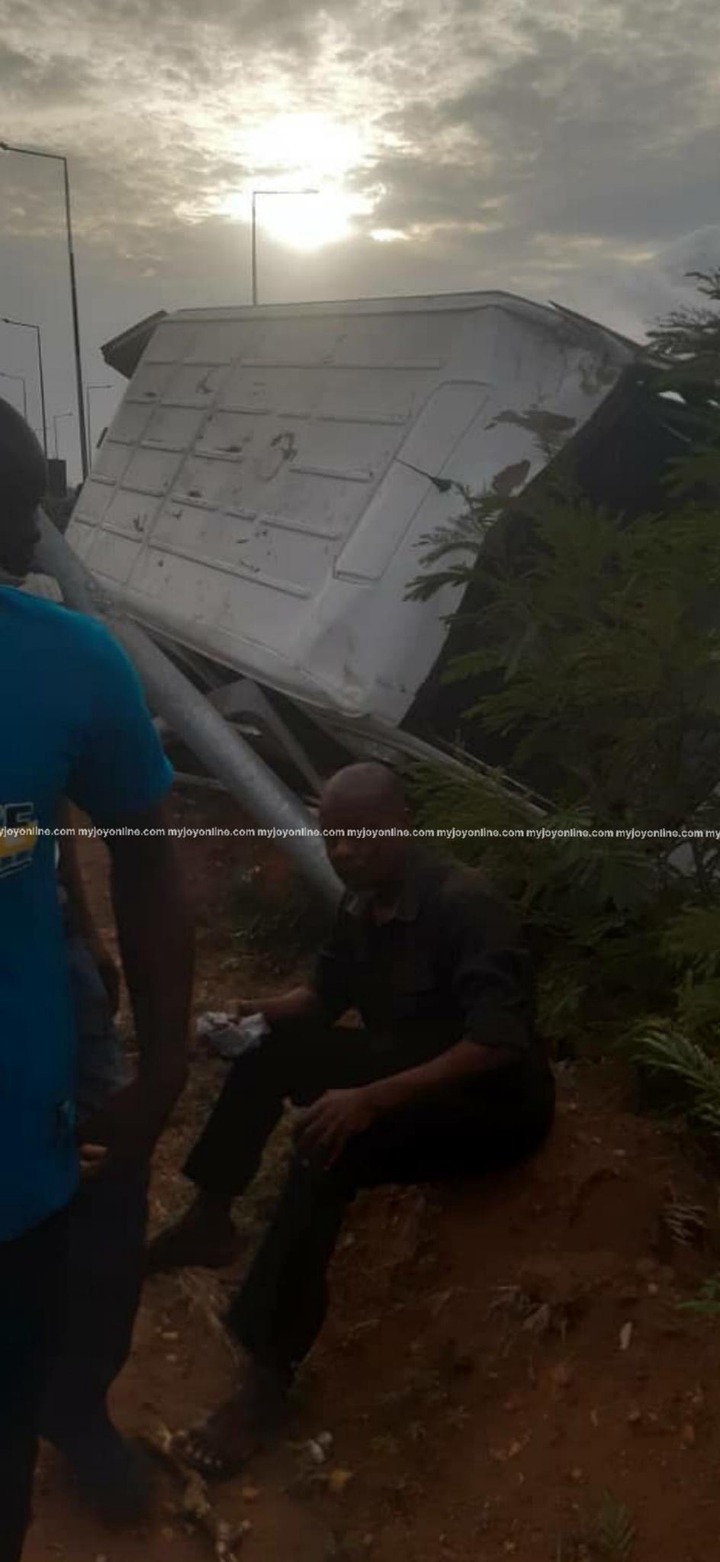 This accident happened at the stretch just before you reach the Tollbooth on the weighting bridge.
This is indeed a sad news to all especially the relatives of these lost ones. The accident happened at dawn around 4am to 5am.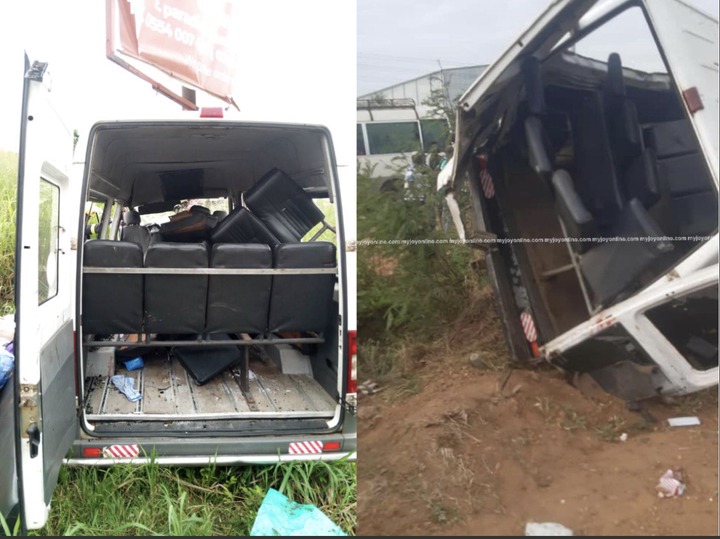 The Police and the National Fire Service arrived at the scene just after 20 minutes to 30 minutes of the occurrence. The injured passengers have been rushed to the 37 Military hospital.