A young man widely known in Ghana for his unusual height, Abdul-Samed just recently revealed that, he one day woke up and realize that he has gained height that happened in the twinkling of an eye with how he was growing tall.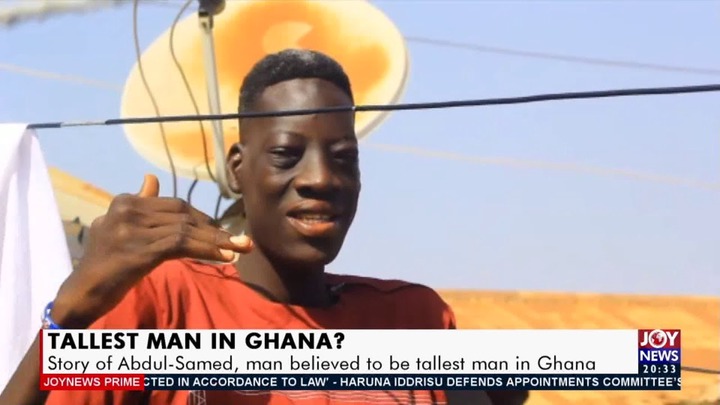 Sulemana Abdul-Samed who is known as Awuche in his area in last month in an interview on Joynews narrated he started to transform into a giant after he woke up one morning.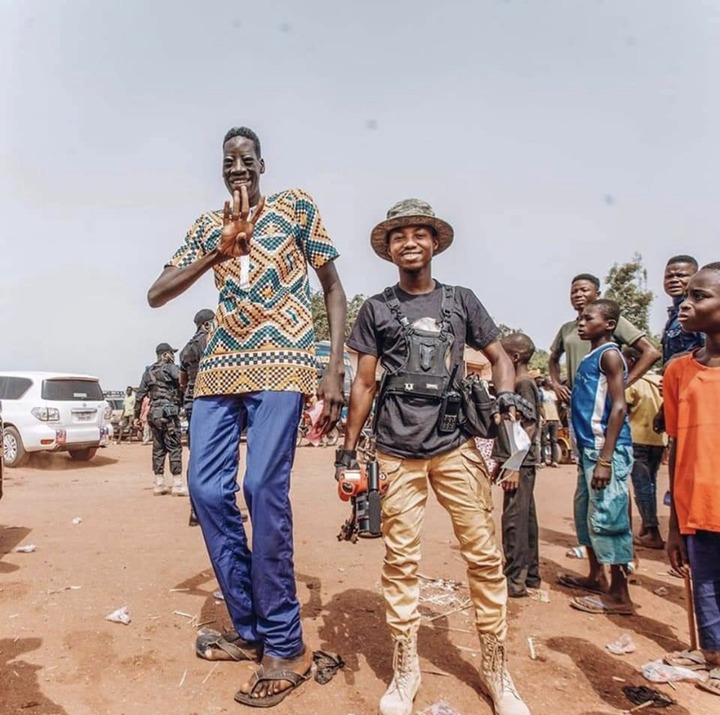 He has been assumed as the current tallest man in Ghana with his rare height well maybe someday someone much taller than him will surface.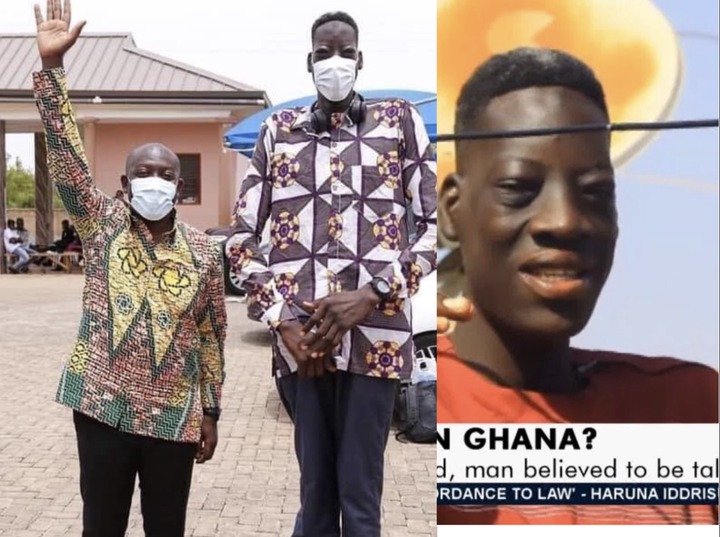 However, the Information Minister, Hon. Kojo Oppong Nkrumah has posed together with Abdul-Samed for a photo who has drawn massive reactions with how the Samed made the Honorable to look shorter than usual with his height.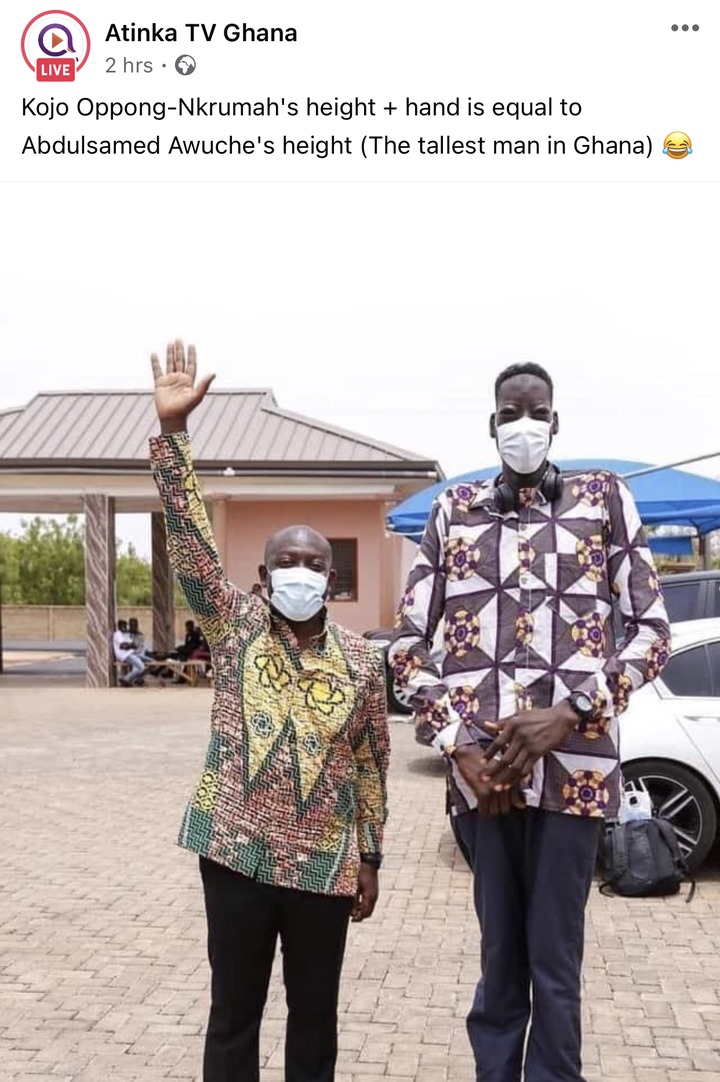 Kojo Oppong Nkrumah raised his hand to reach the height of Abdul Samed which was equal to the height of Abdul. They both posed for the picture together.
Abdul Samed is known as the tallest man in Ghana.