Talented Kidz season 12 winner known as Raymond Nyarko with the stage name Akwadaa Nyame won the just ended Talented Kidz Season with his epic and outstanding performances after a tough contest.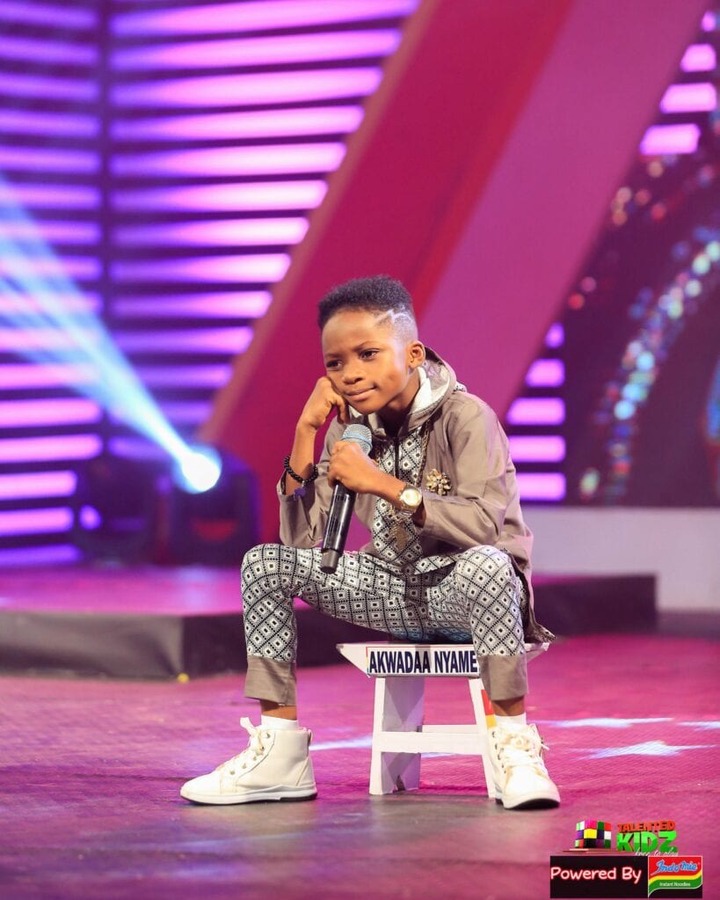 Raymond Nyarko, Talented Kidz Season 12 winner
Raymond Nyarko since scratch of the competition was very good with his singing talent which won many hearts including the Judges with how he gives his all whenever he is on stage.
He portrays the style of the popular highlife artiste, Akwaboah as he once revealed that he is a mentor to him.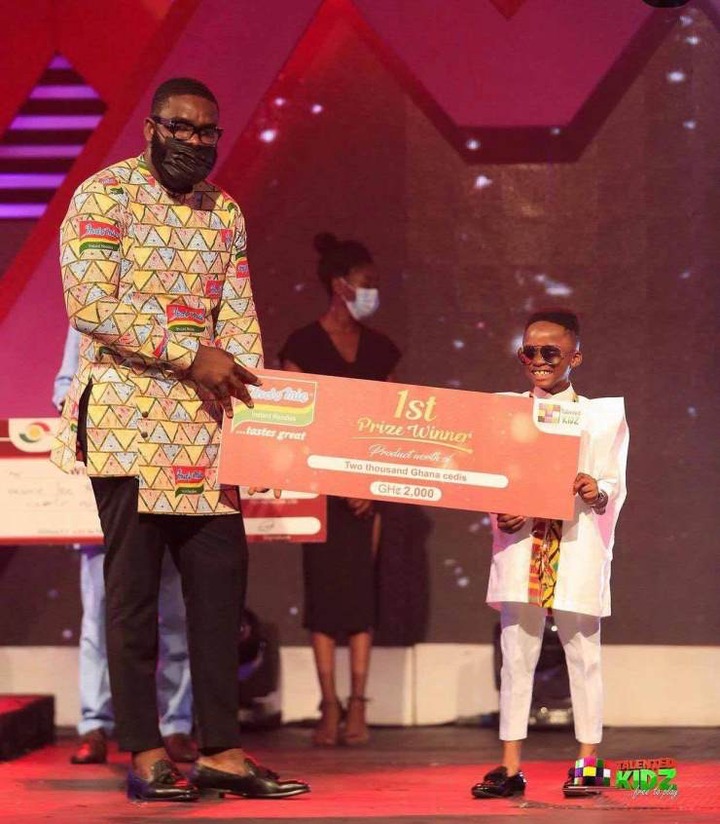 Although Akwadaa Nyame once contested for Nsoroma on Adom TV but unfortunately for him, he was eliminated which made him to give it a try once more at TV3's Talented Kidz where he became the winner.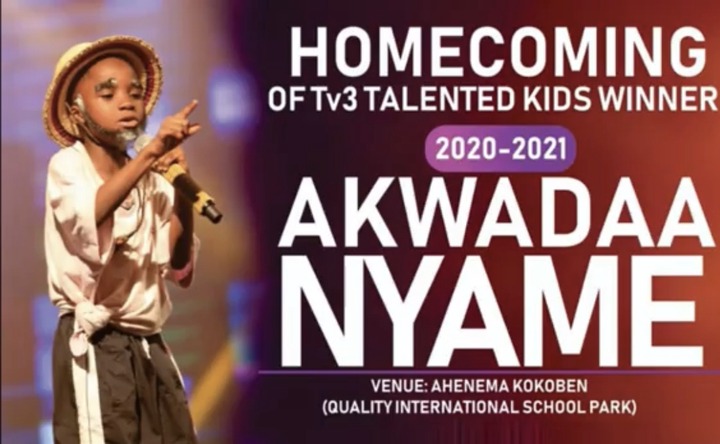 However, Akwadaa Nyame came a long way from a town known as Ahenema Kokoben located at the Ashanti Region of Ghana to come to Accra for Talented Kidz sake and eventually he succeeded.
Akwadaa Nyame with the massive support from his hometown, they have welcomed him with the greatest honor in a convoy whiles he was waving on top of a V8 as massive crowd mobbed him.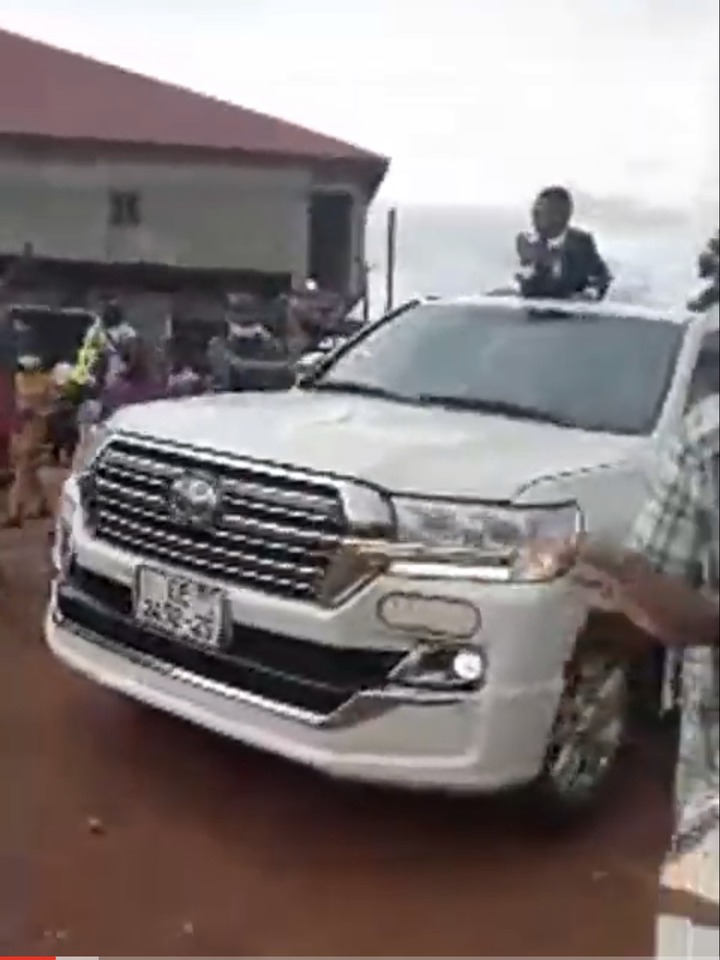 A ceremony was organized for him by the people of Kokoben with the inclusion of the Chiefs and elders to welcome him back home after Coming out victorious in the Season 12 of Talented Kidz.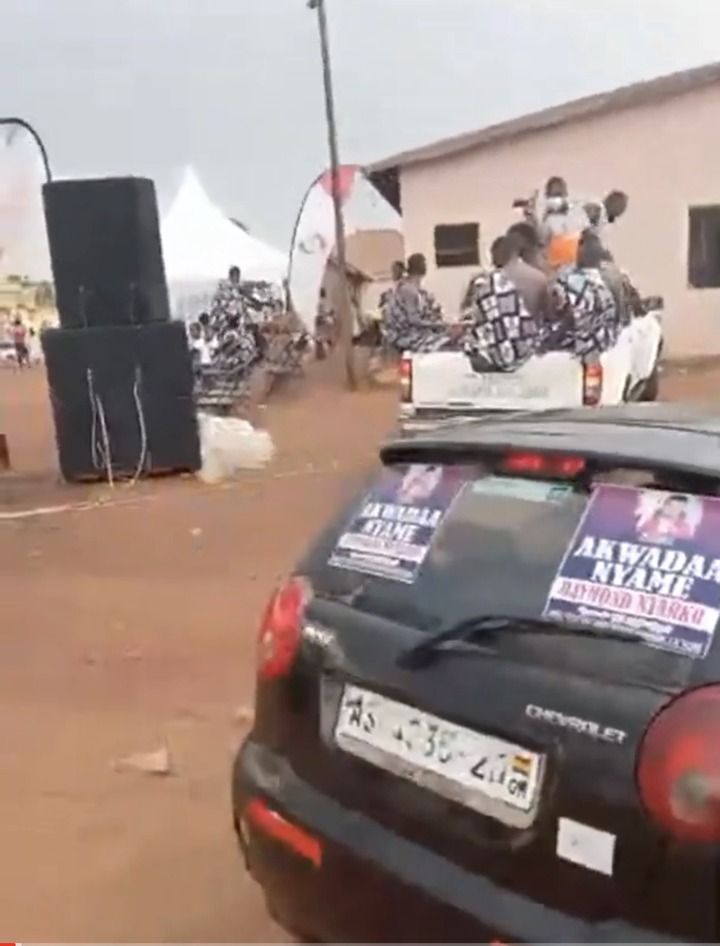 Akwadaa Nyame amazed the people of Kokoben with some amazing performances with his melodious voice.
It was really a reminiscing experience for all.
Watch the video below;