The New Patriotic Party (NPP) women South Africa organizer who passed on just recently, Madam Obeng Bethel Abereseh Boateng final funeral rite was held today at the the Ashanti Region, Asiebeba school park.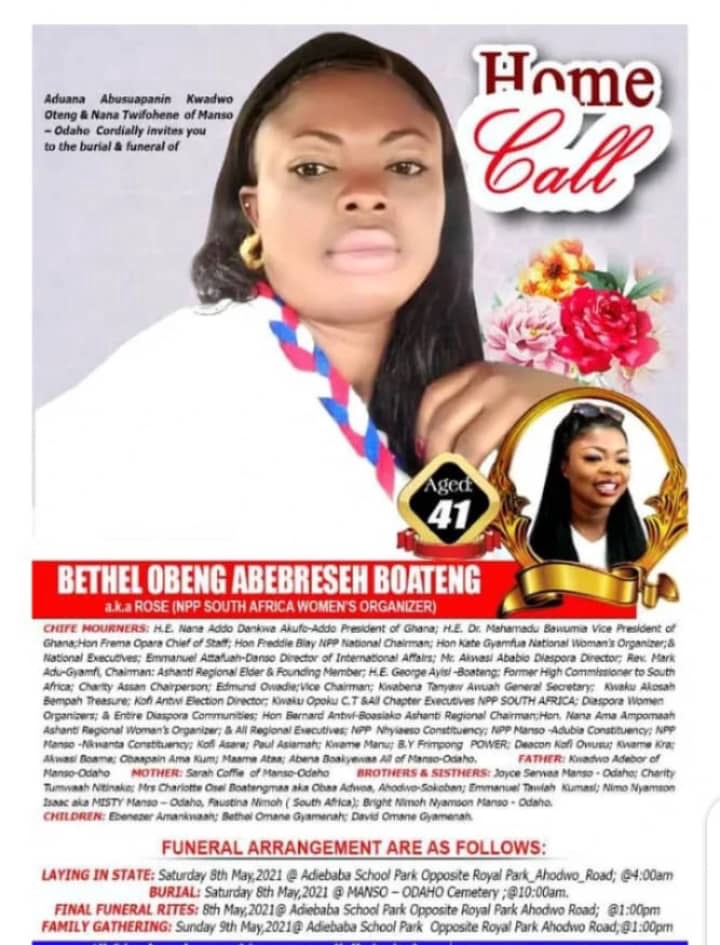 Madam Bethel passed on after suffering from a short illness in South Africa. Her death came as a great shock to the New Patriotic Party as such a big wig of the party passed on suddenly.
She died at the age of 41.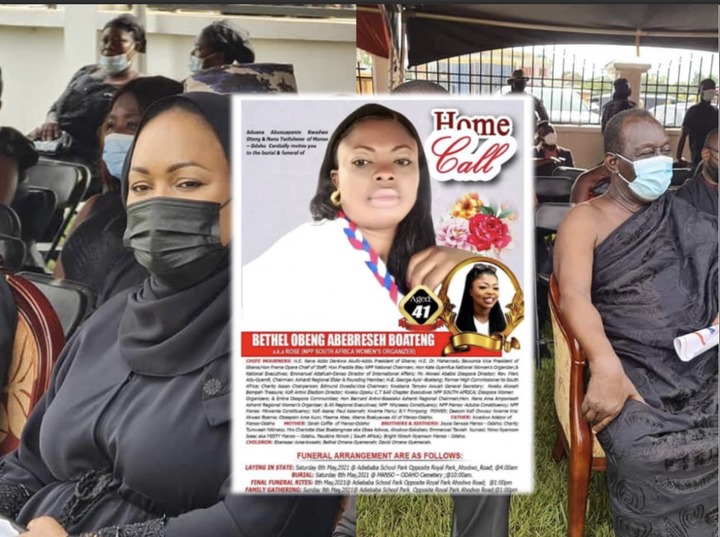 The funeral rite of the late Bethel Abereseh saw many prominent members of the party as she received a befitting burial from the Party leaders.
Dr. Mahamudu Bawumia, Hajia Samira, Hon Addo Kufuor, Chairman Wontumi joined other 'big' NPP stalwarts for the funeral rite of the NPP-South Africa Women Organiser in Kumasi.
It was full of sadness as the NPP women wig was laid to rest. She has finally been buried may her beautiful soul rest in perfect peace.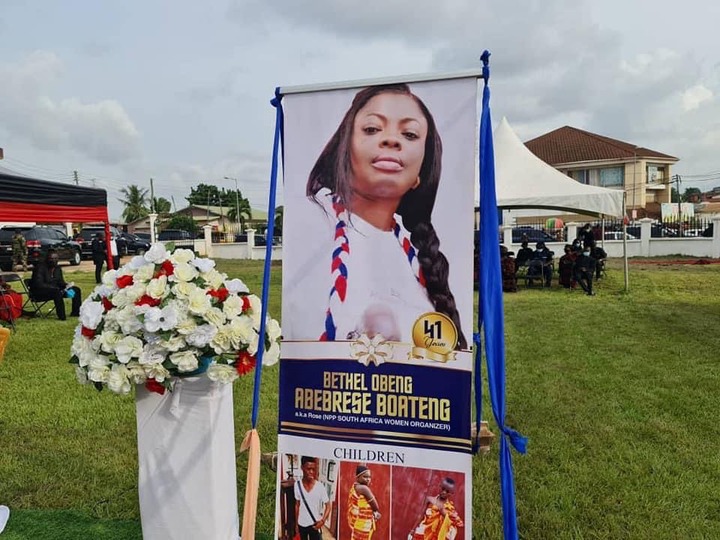 Check out some Photos from the funeral rite;