The TV3 season 12 talented Kidz winner known as Raymond Nyarko with the stage name, Akwadaa Nyame after winning the competition has finally gone back to his hometown as TV3 Ghana sponsored his homecoming program.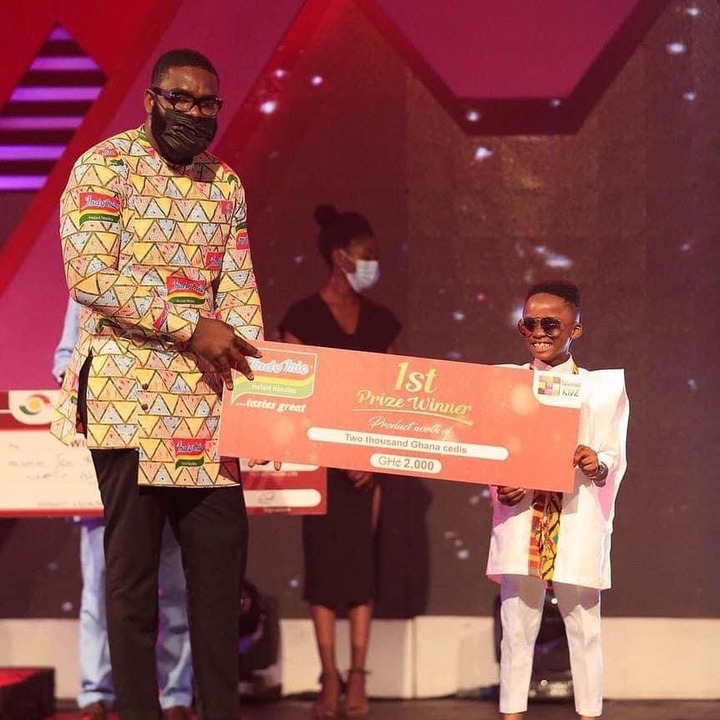 Akwadaa Nyame since the start of the competition was definitely one of the contestant who was tipped to win with how he always overwhelm audience with his outstanding performances.
Akwadaa Nyame already had an experience with his stage performances after he we evicted from Adom TV's 'nsoromma' show before giving it a try again by joining TV3's talented Kidz where he succeeded.
Akwadaa Nyame however was received by his hometown natives well as a royal man as TV3 made his homecoming program lively and a befitting one.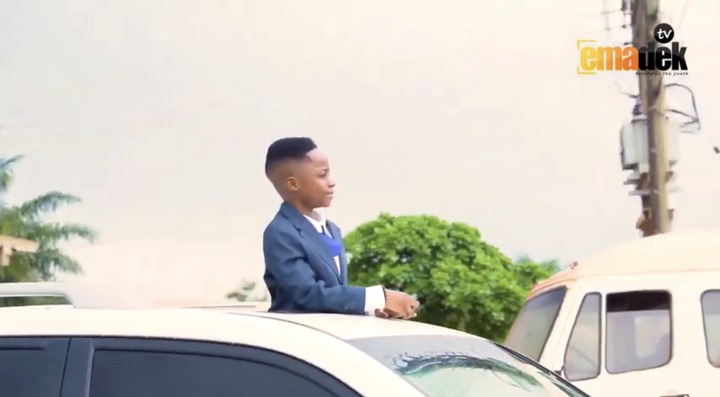 Akwadaa Nyame went to visit the Chief of "Ahenema Kokoben" where he was born and raised (Hometown) before coming to Accra for the competition.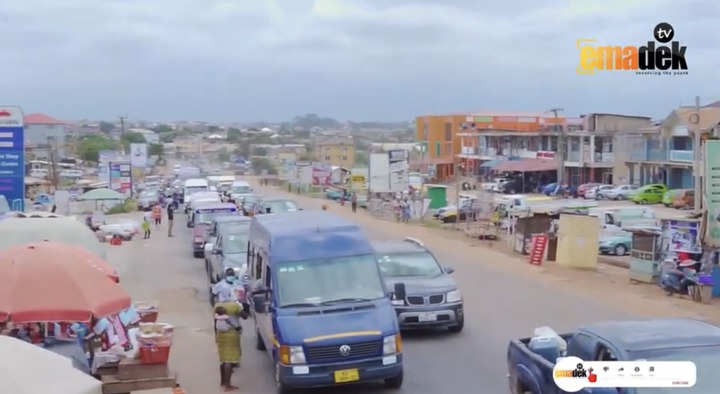 Akwadaa Nyame with his manager and TV3 network stormed the Kokoben town whiles he was waving on top of a white V8 to thank each and everyone who supported him to achieve his goal.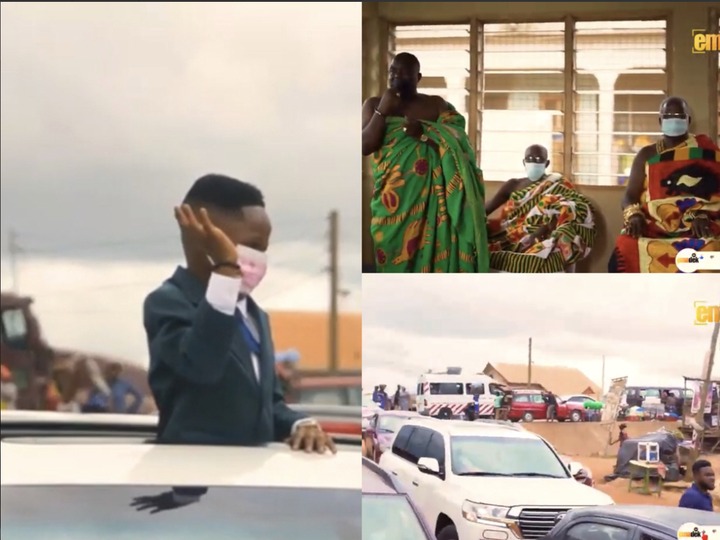 The Chief of his hometown welcomed and blessed him to achieve more greater things in life.
Watch the video below;