The Episode 2 of The Season 5 Date Rush is turning out to be one of the best episodes of Date Rush since the start of the program.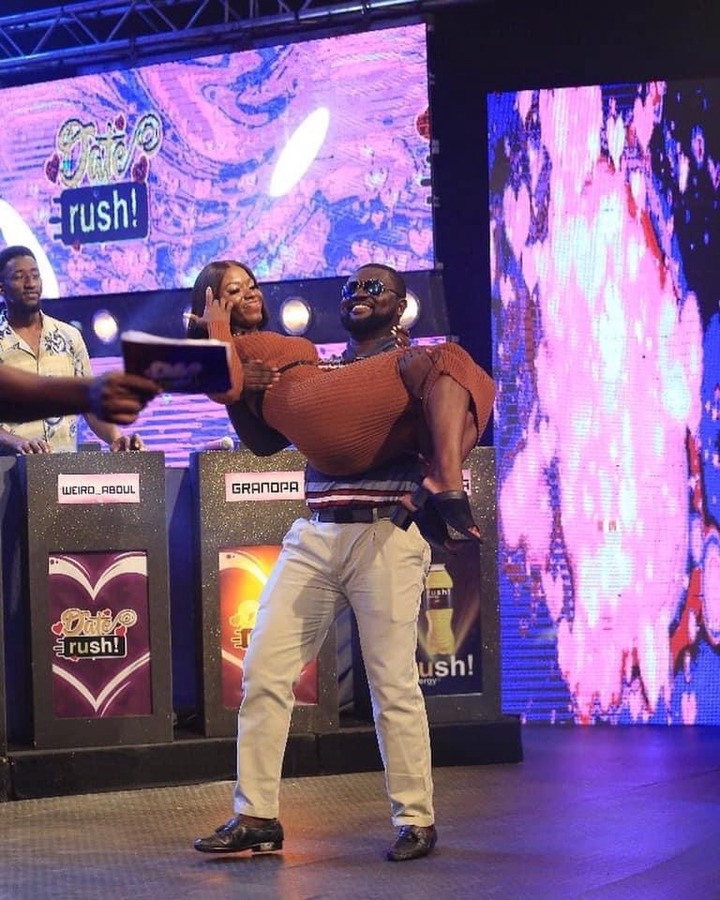 Grandpa and Susanna
Date Rush has served as a platform for single people to find the rightly spouse for themselves after getting to know them more on stage.
However, a pioneer of the Date Rush program who after a long run from the Season 1 to Season 4 who didn't find a Date finally got a date on the Season 5. Grandpa after failing to get a date over several appearances on the show ended up being the most famous person on the show.
Susanna who happens to be a beautician showed up on the program and chose Grandpa as her preferred partner to go on a Date with.
However, Grandpa and Susanna showed up on an interview at Zionfelix TV to reveal more about themselves as Grandpa disclosed that he is an Actor aside being a Business man.
After the interview, we dig deep to get to know the background of Grandpa very well and it was gathered that, he has starred in several seasonal movies with Kumawood and Ghallywood actors.
Grandpa is the main Character of "Seree Kakraa" which is normally showed on Kantanka TV every Weekend.
Grandpa has been spotted with several movie stars from Ghallywood and Kumawood with the likes of; Yvonne Nelson, Agya Koo, Akuapem Poloo, John Dumelo, Van Vicker, Martha Ankomah and Efia Odo.
Indeed Grandpa really joined Date rush to become more famous as he revealed on an interview on Zionfelix TV.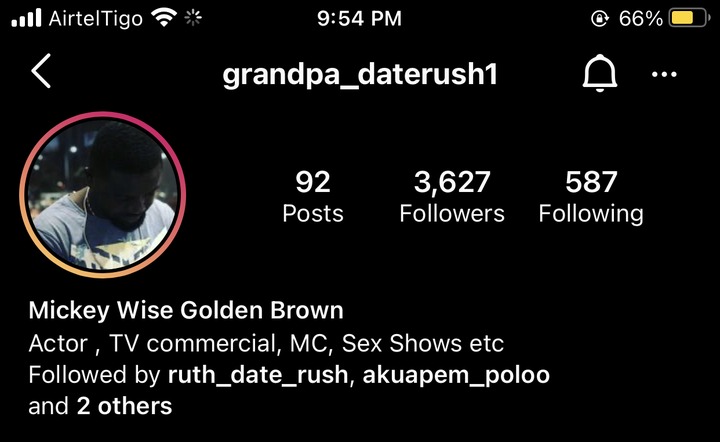 He is a star is the making as he is already captivating on the fame he gained on Date rush to do more.
Check out some photos of Grandpa hanging out with these stars below;